Testimony…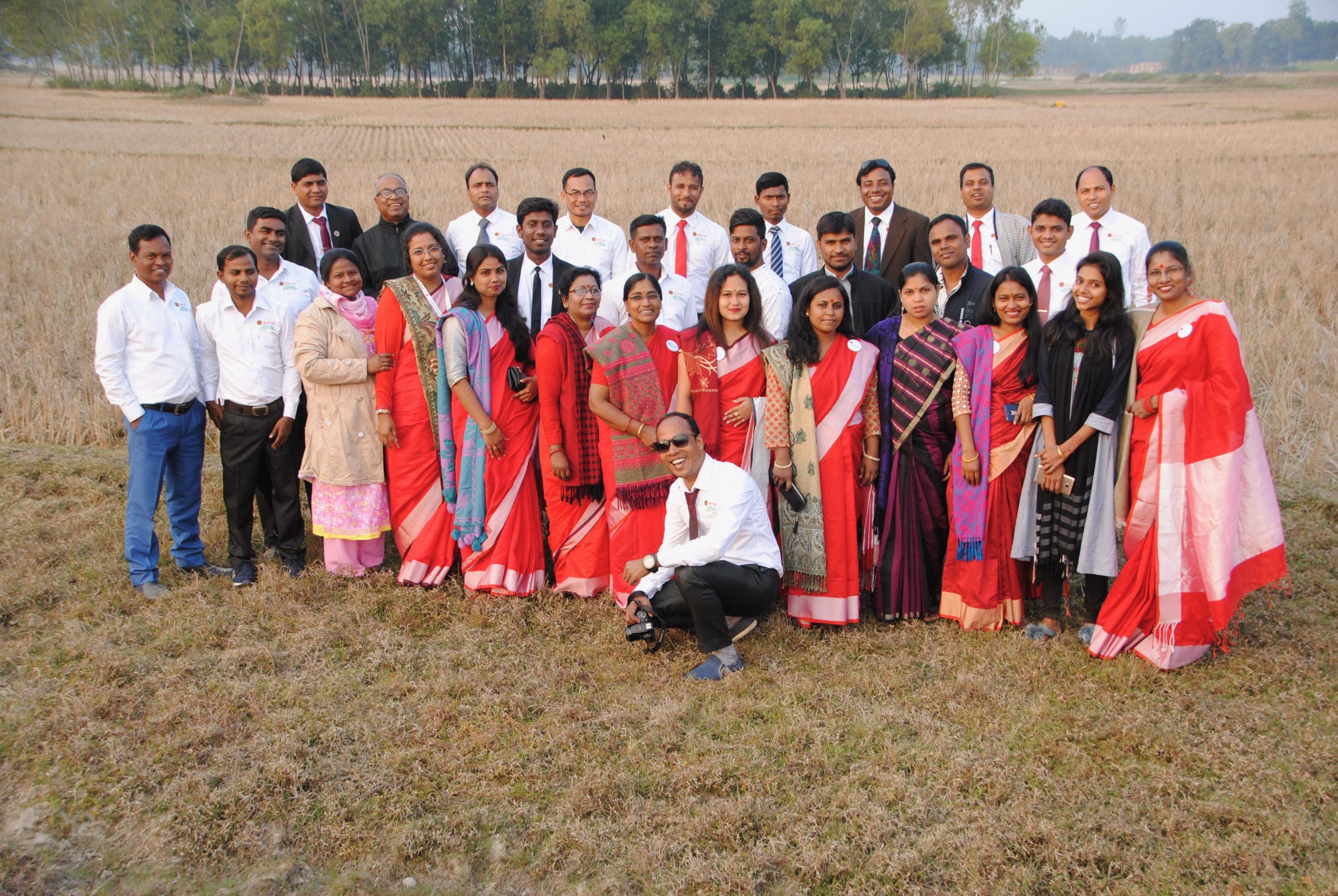 I came to Christ when I saw that my older brother had a relationship with God that I didn't have.  He didn't have to pretend he was good.  He freely confessed his sin.  He had no fear.  He had acceptance before God.  I didn't have that kind of relationship with God.  The last thing I wanted to do was uncover my sin.  I was proud of how likeable I was.  I thought I was a better person than my older brother.  I thought he needed salvation, but I didn't.  My parents had fully explained the fact that "God so loved the world that he gave His one and only Son, that whoever believes in Him shall not perish, but have eternal life" (John 3:16).  Because I thought I was a pretty good person and because I thought people liked me, I didn't think I needed salvation.  But the Holy Spirit convicted me of sin and righteousness and judgment (John 16:8-11) during our evening bedtime prayers when He showed me that my older brother had a relationship with God that I didn't have.  Then I realized I was in need of that same salvation.  Suddenly the fear of hell was very real.  I understood I would deservedly go to hell the moment I died.  I called out to my mom to pray with me.  I was sorry that I was such a sinner.  I saw Jesus as God's solution.  He could forgive me all my sins and give me a new heart.  I understood, as I Peter 2:24 says, "He himself bore our sins in his body on the tree, that we might die to sins and live for righteousness, by his wounds you have been healed."  I prayed to ask Jesus to be my Savior and Lord.  A tremendous peace flooded my soul and never left me to this day.  This is exactly what Romans 5:1 says, "Therefore, since we have been justified by faith, we have peace with God through our Lord Jesus Christ."  I fell asleep picturing the blackness of my sin flying off my heart and sticking to the body of Jesus hanging on the cross while His blood was dripping down in payment of my sin.  I grew spiritually from the nourishment of a fine Christian home serving the Lord in Bangladesh.  At 12 years of age I rededicated my life to the Lord, got baptized and began personal devotions.  I wanted to share what I was learning, and God used that to call me at age 14 into full-time ministry.  After seminary I served in the pastorate in the USA for 22 years before God made it clear that he wanted me out of the pastorate and in this mission, Bangla Ministries Worldwide, where my long-dormant desire to serve the Bengalis is meeting with a gracious fulfillment.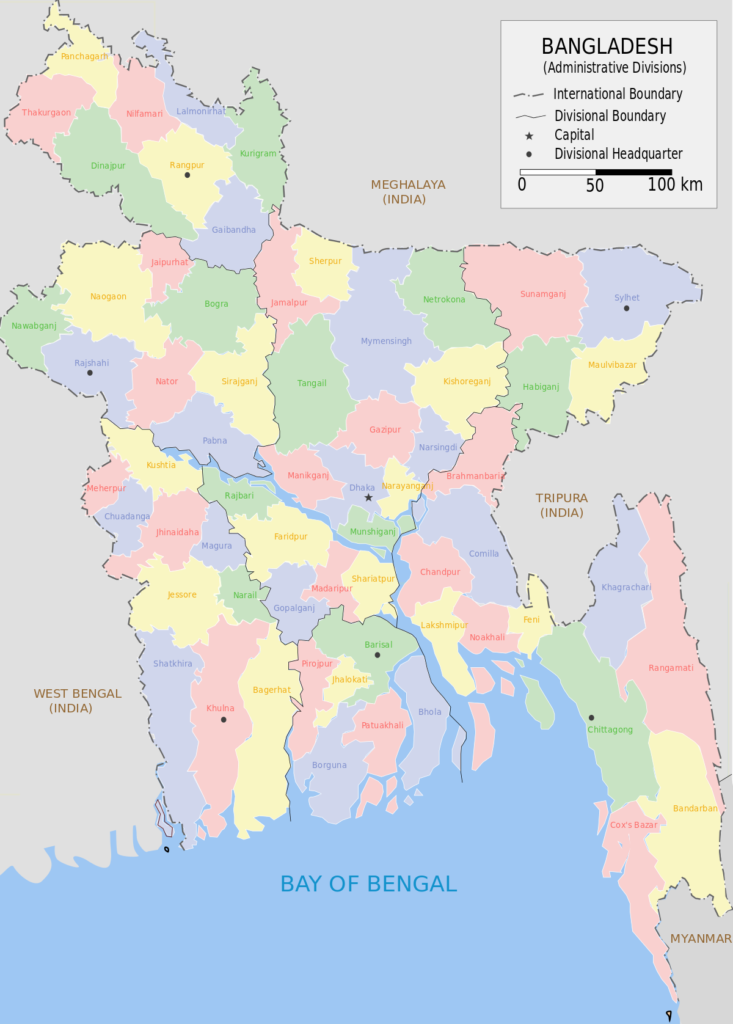 Ministry and Personal Prayer Requests
September 21, 2021–Praise God for 200 attendees at A Taste Of Bangladesh, no rain, a well-organized program with excellent volunteers. It was a beautiful, enjoyable 3-hour open house time for all ages to learn about Bangladesh and our ministry. Now our focus shifts toward preparation for the 25th Anniversary of BMW. Pray this special event will deepen our relationships and our passion for this mission.
Pray that the Lord will give us a good team to go to Bangladesh for the graduations in January. I am asking the Lord to give us a team of 12. We have 17 graduations to celebrate!
Pray that the Lord will add at least two new board members to BMW before the end of this year. We need to grow our board for long-term strength and expansion.
August 2, 2021–Praise God that we got $7500 worth of sponsorship for A Taste Of Bangladesh. We are hoping for a few more volunteers, yet. Pray for good weather and a good turnout. We set a goal 9 months ago for 250 attendees and 50 new newsletter recipients. This is a big piece of our effort to grow the support base of BMW by 20% every year. We seek to meet a number of new people every year and to deepen the relationship with others and to create an environment of joy and fellowship around the work of the Lord in BMW. These kinds of events need to set the right tone. The Holy Spirit does the work that we most need, which is love, prayer, and support. May God use A Taste Of Bangladesh on August 21 in many wonderful ways in peoples' lives!
As I am guiding our top leaders in Bangladesh to form discipling duplicating house churches, I would like to have some believers here in Michigan to practice this model with. Pray I can find the right people and get started.
Matthew and I began to set the schedule for the January 2022 graduation visit, which might be January 9-27. Pray that Covid-19 will not cause it to be cancelled again.  Our main model of ministry depends much on the graduations. Pray that God will lead the right people to commit to this trip as this is the time we start lining things up and training our visitors for the trip.
July 3, 2021–Praise God that Thomas Roy and I had the opportunity to visit all the staff in Bangladesh June 4-21. We had most of 5 days together before a health scare caused us to cancel our staff camp. Although we did not cover most of our teaching material, we were able to accomplish more than 80% of our social and emotional goals with at least 12 new staff members. We sought a sense of enthusiasm for the BMW work and a sense of family with all the more seasoned staff. This happened very rapidly. Thank God also that when we needed to disband the camp, God made his will clear and did small miracles of providing cash and transportation in the nick of time.
Please pray for our upcoming ATOB (A Taste of Bangladesh) event August 21, 4-7 PM. This is a big outreach to connect with new people and share our love of Bangladesh. Pray for all the preparation and for a strong turnout (and good weather). Pray we make a strong connection with people and that God inclines each heart to care for Bangladeshis and especially that they will receive Christ.
A new initiative that needs your prayer is a weekly meeting I am holding with our top leaders in Bangladesh to train them in developing and running a house church model.  Sanjoy and Satish have already felt led to start house churches, so they are already flying the plane while we are building it. With the help of the Holy Spirit these will be permanent churches: self-governing, self-supporting, and self-propagating through evangelism and discipleship.
April 15, 2021–Continue to pray that God would open the door (I Thess. 3:11) to visit Bangladesh. We had to cancel our April 4 tickets because of a lockdown in Bangladesh. The graduations have been postponed until next year and the staff training we hope to do before the end of July. In the meantime, I am trying to complete preparations to teach the Old Testament Survey course and design a church-planting strategy that will work in Bangladesh and be a good fit for our discipleship orientation.
Pray for Habiba, the Muslim gal who helped me fix my iPhone at the Apple store Easter weekend. It took a while, which allowed us to talk about her rings, which highlighted her Muslim faith, which she was quite happy to talk about. I asked her if she had a favorite verse in the Quran. She shared "He spoke, and it was," which is similar to some Bible verses. She showed me a piece of artwork she had made based on that verse. I admired the beauty of it. Then I asked if I could share a favorite verse. She said,"Of course!" I shared I Peter 2:24 "He himself bore our sins in His body on the tree, so that we might die to sins and life for righteousness, by His wounds you have been healed." I said, "I appreciate how Muslims are serious about defeating sin. This verse tells me the Jesus' death and resurrection give me forgiveness and power over sin."
March 15, 2021–Thank God that the passports for Bill and Jayne Wolf and I came back from the Bangladesh embassy in less than two weeks and have 5-year, multiple-entry visas with up to 90 days for each visit!  These are gold-plated visas!  We depart for Bangladesh on April 4.  In addition to our role in the 13 graduation ceremonies, also pray for our role in the 6 2-day staff camps that we will have a very warm fellowship around the Lord and His Word with our staff and their families.  Speaking of warm, pray that we can tolerate the 90 plus heat every day.
Pray for Christopher Allen Scott who wandered into our BMW office a couple of Saturdays ago when I just happened to be there (working from home, I am not there very often).  He nearly died from a car accident in September and has given up alcohol.  Though obviously a big change for him, I don't think he is born again yet.  He is trying to pull his broken family back together.  We looked at Hebrews 9:27, I gave him "How Good Is Good Enough?" by Andy Stanley and I prayed over him.  This was a blessing for me, but I wish I was more purposeful and bolder in finding witnessing opportunities.  In Ephesians 6:19, Paul said, "Pray also for me, that whenever I open my mouth words may be given me so that I will fearlessly make known the mystery of the gospel."
Our giving is low right now, pretty much as it is almost every year at this time.  We have been pretty busy just thanking all the wonderful people who have helped us over the past couple years, especially late in 2020.  Thank the Lord that we have filled the position of Development Director with our good friend and board member Bill Wolf!  He is already putting his knowledge and passion for this ministry to good effect taking care of our donor family.
Our 25th Anniversary Dinner will be Saturday, November 6, 2021.  I have invited Matthew Roy to come from Bangladesh to America to speak to us at that event.  He will have to apply for his visa months in advance, so you might as well start praying!
January 20, 2021–Thank God that my wife and I recovered from Covid-19 in less than two weeks.  I thought it would be quicker than that, but it caused us to miss our normal Christmas activities.  When we finally did Christmas with our four children and six grandchildren, we were delighted to note this answer to prayer for Rachel mentioned last time:  Rachel's frequency of seizure is greatly reduced by the new medicine they are trying!
A special praise note is that BMW ended the year with strong giving.  God is great!
We also ended the year with 5020 students where we guessed Covid would hold us to 4000.  God is great!
A couple of days ago the board gave the green light for the Bangladesh visit in April.  Pray for wisdom to finalize the plans and for Covid to calm down and for government travel and meeting edicts to not interfere.  Pray that Bill and Jayne Wolf, Thomas Roy and myself are in perfect health for this ministry visit.
Sanjoy Biswas has moved to Khulna to become the Area Coordinator of the SW.  This move was contemplated for a long time, but the decision was made very suddenly because of conflict between staff members there.  Pray that with his years of pastoral experience, Sanjoy will be able to bring peace to troubled waters and Satan will no get the victory through interpersonal problems.  This also means that Matthew has big shoes to fill in the NE which now lacks an area coordinator.  Pray that he can find and train the right one.
November 24, 2020–We can thank God for a new board member, Lisa McGee, added this month. She joins Phil Schaap and Vicki Kramer as new board members this year. Pray for teamwork and wisdom as these talented and motivated people work together for this ministry! They are joining the other board members Bill Wolf, Steve Pothoven and Dave Koppenaal.
We can also thank God for the amazing contributions of Bruce Bradford, who served 14 straight years on the BMW board, and for Jayne Wolf, who served from the beginning (1996) 24 years ago.
I thank God that our Annual Meeting produced a growth-oriented budget, as we received the news that our student population jumped from 3700 to 4700 in September-October after the lockdown ended. We are seeking to fill a part-time "Development Director" position ASAP in the home office. The Development Director is in charge of developing our donor family. Also pray that we receive very strong giving here at the end of the year.
I never get tired of thanking God for my wife and her health and her job with Ottawa Area Intermediate School District serving the blind and visually impaired. I am blessed unbelievably with Matthew and Jennefer Roy who constantly go above and beyond the call of duty, serving with energy, patience, foresight and love, creating a true family of God's servants and an administration that can handle our crazy growth. And with your prayers the whole thing will not fly into a million pieces.
We thank the Lord that at 3 years of age, our granddaughter Rachel (by my daughter Angie) is still alive and enjoys life with her family. She has a variety of seizures that are difficult to control, and which hinder her development. They are going to try a new medication this month and hope to see a 40% seizure reduction.
October 20, 2020–We have reached so many of our goals this year!  A couple of them I am most thankful for are the four Area Coordinators that Matthew has trained and are supervising all the staff in Bangladesh (Satish, Sanjoy, Polash and Tithee) and the two new USA board members Vicki and Phil.  We are having an interview with one more prospect next week, so maybe God will bless us again!
A couple areas we are behind is the number of phone call contacts or meetings and the total number of dollars raised.  Please pray for that.  Also, the important Annual Meeting of the board is November 14 and we need to have God's guidance as we map out the plans for the year and we need to have a spirit of unity and a spirit of endeavor for the Lord.
July 29, 2020–We just finished "A Taste of Bangladesh" July 25.  Praise the Lord together that we had a wonderful prayer team who prayed fervently.  One obvious answer to prayer was the perfect sunny day that was not too hot and humid.  Praise the Lord that we had 150 people present and had a nice friendly atmosphere.  It was a step of faith for us and for many participants to put on this event in the midst of the ongoing anxieties of the Covid-19 crisis.  There was a beautiful sense of peace, happy fellowship and joy at the event.  It was a little like a family reunion.  During my report I shared that our Everest Project has collected $30,000, which is half of our goal for the year!  Although the rickshaw is still in transit, we have great hope that it will arrive and be ready for use at next year's Taste of Bangladesh.  Pray we will follow up all of our event attendees in a way that improves our connection.
Thank the Lord that I feel in good health.  My father overcame a bad bout with pneumonia this spring, so thank God!  Pray as I travel to California in August.  It is to connect with a couple supporters and to vacation.  We would love to find new supporters all over the country, if God will open the doors.
May 28, 2020–Praise the Lord that the unchained word of God can still move around in the lockdown in Bangladesh!  This week we began collecting the monthly stories of the personal evangelism efforts of our staff in Bangladesh.  Hands down it is my favorite reading material (and we make it available to you on each staff member's prayer page).  Pray for me too, that I will be a faithful witness.  I must be an example and "do the work of an evangelist."   Sometimes many weeks go by without me sharing any of the Word of life with the lost, so I request the same prayer the Apostle Paul requested in Ephesians 6:19-20.
Pray for a sweet young lady named Heaven who rang up and bagged my groceries at Meijer Store this morning.  I said, "That is the nicest name I have ever heard!"  "Thanks!" she said, smiling behind her virus mask.  "Have you made plans to go there?"  "Oh, yeah!  For sure!"  "How do you plan to get in?"  "I'll just use my name, that's how."  "But what about me?  My name is not 'Heaven.'  How will I get in?"  "I'll take care of that.  I will get you in!"  "Actually you can't do that for me because Jesus already has that job. Do you know why Jesus had to die on the cross?"  "Um, no."  "That was a pretty unjust thing, right?  He had to pay for our sins by dying on the cross."  She got quiet and the next customer was waiting, so I said, "Sin is a pretty big deal."  Then I thanked her for doing such a nice job on my groceries and left.
April 4, 2020–In 2 Tim. 2:9 Paul said, "I am chained like a criminal, but the word of God cannot be chained."  The covid-19 lockdown has caused a temporary halt to our gatherings in Bangladesh and a halt to some of our USA activities.  We expect the Kingdom to advance through your prayers for:
The Staff in Bangladesh spending HOURS every day studying the word of God.  This is a time of deepening our personal walk with the Lord.
The Staff in Bangladesh calling students and ministering to them by phone.  Pray for strong discipleship steps.  I am doing discipleship over the phone with Premanondo of Dinajpur and Philliph of Sylhet.  They both need to improve their Scripture memory abilities and habits.
The USA team making hundreds of calls to our support team to thank them for their prayer and support AND to pray with them in the midst of this crisis.  Pray that we will make good connections and strengthen the family of God.
Hearts that are being softened by this crisis to repent and to seek the Lord and to seek eternal life.  Before March, I had shared this video on facebook and got 514 views over 4 years and only got one click for "Say 'Yes' to Jesus."  During the month of March, I got 137 views and 9 clicks for "Say 'Yes' to Jesus."
Continued support for this ministry.
February 19, 2020–Praise God for a very successful January and February mission in Bangladesh!  While we never know all that God is up to, our prayer expectations were met and exceeded in many areas.  1.  While we felt stretched to do 7 graduations last year, this year we were able to do 13 because of delegating and training and because God's hand was on us.  2.  With very minor exceptions everyone was in superb health.  Health problems blow things up in a big way.  3.  Our travels were blessed with safety by God.  4. We had a wonderful staff camp on our property in Sreemongol (see picture in testimony drop-down) and God gave us favor with government and electrical officials so that we had electricity on the campus–a miracle!  5.  We just finished our hermeneutics course at Matthew's house in Chabagan in two weeks instead of three because everyone was very focused and full of spirit.  The singing and praying at our devotions twice a day was SO energetic.  It was amazing that this house could host 20 people so effectively!  6.  I was able to write 25 updates to prayer partners who asked for them.  This is tough because every day is so packed, I often have to rob myself of sleep in order to communicate with the folks back home.  Yet, by and large I stayed out of trouble with my liver problem.
Now everyone is traveling back to their fields. So pray for safety and pray that everyone caries the same spirit of unity, love and earnestness for the word of God back to their areas to spread the joy and the fervor.  Pray for me to complete my ministry with Matthew and Mou during the next 10 days, tying up loose ends and preparing myself to serve as the chief fundraiser of BMW again this year.  We have launched Project Everest with a goal of $60,000 new dollars this year to support our growth.  As of right now we have received about $3000.  My flight back to USA is February 28 and has an extremely short layover in Doha and I am a little concerned about making my connection.
November 7, 2019–God has added one more to our January Bangladesh graduation teams (9 total).  Almost all the tickets are bought and almost all the visa applications have been sent.   Pray for all the visas and for all the year-end fundraising.  Our health needs to be guarded as well!  I am just now recovering from two weeks of sore throat.  Thank you for your prayers!
October 17, 2019–1.  I am waiting on God to make our final three Prayer Force meetings a success the week before Thanksgiving.   It has been my prayer from a year and a half ago to have 10 prayer meetings in 2019.  We have had 7.  November 23 at 10:30 AM there are two Grand Rapids meetings and November 21, 7 PM there is a Holland meeting.
2.  I am praising God for a wonderful team of 7 going with me to Bangladesh to split into four teams and serve our students with graduations!
3.  We need to raise $11,000 more for the Bangladesh visit.  Pray for that.
4.  Thomas and I need to put in some serious study before January to prepare to teach our staff Bible hermeneutics. answer: Praise God for the successful visit to BTCP in Atlanta.
5.  Nov. 16 annual board meeting to set long range plans.  We are expecting God's guidance on plans for our future support raising.
6.  answer:  all the baby Christians have someone meeting with them for follow-up.
September 24, 2019–I praise the Lord for: 1. the safe delivery on 9.21 of a healthy granddaughter Kristina by my daughter Angie; 2. the approval by BMW board for January Bangladesh visit; 3.  the report of 16 salvations at the Harvesting Camp September 21.  I pray for:  1. thorough follow-up for the new-born Christians; 2. raising at least $11,000 for the Bangladesh visit; 3. successful preparation at the Bible Training Center for Pastors for Thomas and I September 25-26 in Atlanta to teach their courses to our staff.
August 16, 2019–I have invited a couple in our neighborhood to tea at my house Saturday morning at 10 AM.  Bashar is a Muslim from Bangladesh and his wife is American.  I think they met at college in the USA.  I have been wanting to share the Gospel with them for a long time, but have been prevented from doing so until now.  Pray that the opportunity comes soon!  Answer:  On Saturday Bashar and Christine came for tea at 10 AM.  We talked about their sons in high school, his work, taking bike trips, and got a little information about their spiritual roots.  Hopefully we can follow this up (maybe through a bike ride!).
August 9, 2019–This month we are having committee meetings to get some of the work of the board done.  Pray especially for the Development Committee as we have several meetings and hope to create a plan to grow our funds and our donor base so that we can support more ministry growth where God is opening a great door for us…Bangladesh!
July 26, 2019–Tomorrow I travel with Thomas Roy to Toronto to meet members of the Bengali Christian community for a revival retreat.  We will both preach on Sunday on the theme I John 4:7-8.  Pray for salvation.  Some are "born" Christians, meaning not born again, but have Christian parents.  Pray for there to be many living sacrifices (Romans 12:1-2).  Answer: We spoke on Sunday and were well received by about 40 at the retreat.  Then on Monday night there was a spontaneous meeting in one family's home which over 30 attended.  Some have a sincere desire to grow in Christ and serve the Lord.
July 25, 2019–Pray for my disciple, Mridul Biswas, a staff member from Jessore, as he was moved to take two young men witnessing with him.  The first, named Lincoln, saw Mridul share the Gospel with three people and learned to pass out tracts himself last week.  The second, Shawjit, will go with Mridul this coming week.  It is so exciting to see Mridul take on his own disciples to teach them what he knows!
July 24, 2019–Praise the Lord that we had 225 people attend our "Taste of Bangladesh" event on Saturday and we believe $30,000 was raised through this event.  The weather made some things difficult, but God accomplished His will with us.  We had 50 volunteers who worked very hard and many people had good fellowship through this event!  Pray that we might see the remaining $6000 come in to meet our goal!
July 2, 2019–Praise the Lord for the safety and rest experienced on vacation last week.  Zach, Nan and I saw the Alamo, Waco, the St. Louis Arch and two of our kids families on our travels.
July 2, 2019–We had a very low giving week of $2225 last week.  The weekly need is $6000.  We are almost ready for our July 20 event A Taste of Bangladesh..  Pray for a very strong surge of people signing up to attend at https://banglaministries.org/2019-taste-of-bangladesh/  Pray for me and Bill Wolf and the rest of the team as we invite people and seek sponsors for the event.
June 14, 2019–Please pray that God will lead 3-6 people to join the BMW graduations teams.  The plan the board approved on Monday calls for 3 teams to spend two weekends (January 6-20, 2020) in Bangladesh to conduct graduations.  We determined that this is the best way to facilitate 13 graduations.  I would like to have this matter settled one month from now so that we can do some training together to give and receive the maximum blessing during the visit.
June 4, 2019–I am waiting on God to give us more people who are active in recruiting people to A Taste Of Bangladesh July 20 and more people who will commit to coming.  I have been asking, but not getting much response.  Pray for the Harvesting Mini Camp in Sreemongol June 6-8 (see separate prayer item.)
June 4, 2019–Praise the Lord my dad did not have a heart attack!  He had emergency heart catheterization yesterday and they found no serious blockages.  He came home the same day!
May 21, 2019–Pray I will have success in discipling Matthew, Orvil, Dalwar and Mridul.  I want at least 2 voice contacts per month with each of them and average 3 contacts per week, in addition to email.  To start with, I am challenging them to develop their personal devotions and their Scripture memory.
May 16, 2019–Praise the Lord that we were blessed for the first time by a gift from an independent, board-controlled Christian Foundation this week that we were privileged to interview with this spring.
May 16, 2019–Pray that the large-format BMW newsletter we are preparing to go out next week will touch hearts and find many receptive people who will take an interest in God's work among the Bengalis.  We would know this prayer is answered if new people donate or contact us to be involved.
May 9, 2019–A Taste of Bangladesh July 20 BMW event is now in recruitment mode.  We seek recruiters in as many local churches as possible and seek 50 sign-ups for the event every week.  We also need more chili-cooking teams and volunteers to run the auction, plus many other spots to fill.
May 9, 2019–Praise the Lord that my mother-in-law is now well-situated at Allegan County Medical Care Facility.  She just turned 98 and we thank God for such a fine place for her.  Working together, we got her apartment of 32 years cleaned out.
May 1, 2019–Thank the Lord we had our third week in a row over $6000.  This is a huge encouragement!  Another great encouragement is this week I heard from a church I shared BMW with over 5 years ago that they have chosen to support us in BMW.  I am especially praying that next Monday we will have a fourth week in a row with over $6000 in gifts to BMW.  Monday, May 6 we had $5272 in gifts.  I felt God's peace to accept this as His gracious answer to our prayers.  We are in MUCH better financial shape now.
April 23, 2019–I am continuing my eating once a day fast until we get four weeks of $6000 donations each.  Praise the Lord that yesterday we got our second week in a row over $6000!  Pray for two more good weeks.  I am actually praying more and thinking about the love of God more because of my fast, but it is a little disruptive to family patterns.  Pray for my meeting on Friday with another foundation!  We got an answer already from the first foundation I met with two weeks ago.  The answer is "No.  Maybe next year."
April 15, 2019–Pray for my meeting tomorrow with a former donor that God will reopen this supply for BMW ministry.  Also, I need to make many phone calls to donors and pastors this week.  Pray I make contact and not just leave messages.  I am sending a few important emails for donations this week.  April 15 answer:  we had a good offering today for BMW of about $10,000.  April 16 answer:  I had a good visit with a wealthy donor today for one hour.  Pray that this couple will discuss BMW and choose to be regular supporters.  I called five pastors today and didn't get to speak with any.  I only left messages on their phones.
April 8, 2019–Today at our board meeting we need God's wisdom to make contingency plans to get through our financial slump.  Pray for wisdom and for funds!  Also, pray as I have a meeting on Thursday with a representative of a foundation which could help us.  Pray that I will communicate clearly and that God will convince those in that organization to make some grants to support our work.  Pray as I make calls to individual donors this week that they will be prompted to give.  April 8 answer:  there will be a 25% cut in all salaries immediately at BMW and a 30 day plan for contacting donors.  April 11 answer:  Praise the Lord that today I met for an hour with an officer of a foundation and learned that they seek to help organizations win people to Christ, exactly what BMW emphasizes.  I think we are a good match with them.  Their next board meeting is full, so BMW will not be on the agenda, but hopefully the following meeting they can look at our proposals and make a grant.
April 1, 2019–Pray for my visit to my former church, First Baptist Church of Otsego on April 7.   May God do something special in my first opportunity to minister to the church since I left in 2007.  I plan to prepare a special sermon on Colossians 1:21-23.  I would also like the church to support me in my mission (Bangla Ministries Wordwide).  April 7, answer:  God helped me prepare my sermon and slides.  We had a very fine and loving reception with my former flock.  It all felt great.  Two committee members felt we had a good chance of getting support eventually at the church. 
April 1, 2019–Pray for my visit to Generational Wealth to speak to a few investors about our ministries on Wednesday April 3.  We would like several people to begin to invest in BMW on a regular basis.  April 3 answer: had almost a full hour to share with 8 investors about our mission.  One lady said she wanted to support us. 
March 21, 2019–Praise the Lord for the opportunity to present BMW in Pooler Bible Church of Savannah GA on March 17 and in First Baptist Church of Otsego MI on April 7.  Pray that God will lead these and other good churches and their members onto our support team.
March 21, 2019–We have come to one of those times when our funds are dangerously low.  This could threaten the fine progress the ministry is experiencing.  Please pray for God to touch his people and send in the needed support!
March 21, 2019–We are working on a new fundraiser that is a little different from the golf/walk outings we have done before.  It is taking a lot of work inventing it and building a huge team to help run it.  Pray for wisdom and for many willing hearts to make it work.  It is scheduled for July 20.
February 11, 2019–That the "BMW Family Fund Day" on July 20 will be a big success with at least 200 in attendance.  This is the next step in the evolution of the original "golf/walk/run" fundraiser.  Plans are already underway to attract a wide range of people to expose to this ministry and to raise funds.
February 11, 2019–That God will open the hearts of Lam (a Vietnamese college student), Surjil and Mehedi (two Muslim men) and Mrs. Saaki Haq (a Muslim widow) as I seek opportunities to share the gospel with them.
February 11, 2019–That granddaughter Rachel will, by the end of this year have less seizures, be able to see and grasp things and be able to to swallow (without it going down her windpipe) so she won't need the feeding tube.
February 11, 2019–That my mother-in-law Annabelle Samuelson will get settled in a new living arrangement in the next few weeks with family unity and support.  She will be 98 soon and can no longer live alone in her apartment.
February 8, 2019–I arrived safely.  I faced no trouble besides having to pay for an extra visa.  I probably slept 1/3 of the time en route.  I gave four tracts to a Hindu Bengali in Doha name Mukul.  He said there are probably 500,000 Bengalis in Qatar.
February 4, 2019–That BMW will have 10 strong prayer meetings this year (at least 10 people each) and end the year with three active teams leading this prayer effort.   I want to be able to name 30 hard-core prayer warriors by the end of the year.  This is my biggest concern for the year.  Nothing would please me more than to exceed this goal.
February 4, 2019–Our first target is two meetings:  Thursday, February 28 at 7 PM in Holland; Saturday, February 23 at 10:30 AM in Grand Rapids.
January 31, 2019–That I will pass immigration without problems from my expired visa on Feb. 6, be able to sleep during the 39 hour journey, have witnessing opportunities and arrive safely.