Testimony…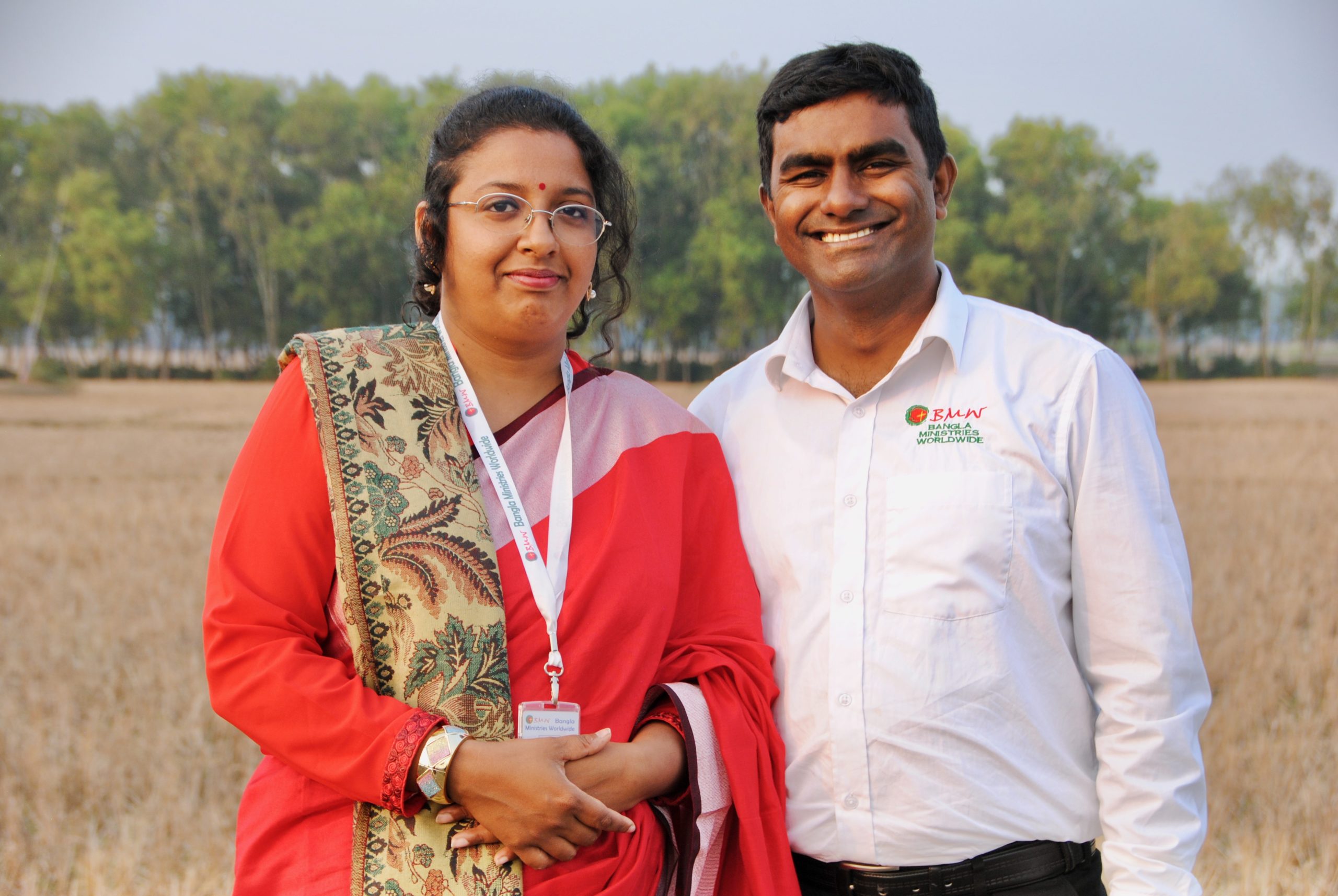 My name is Matthew Roy. I am the second child of my father Thomas Manik Roy and mother Gita Roy. My elder sister Lucia Moni is married with Shankar Sikder living in Dhaka and operating a Christian School in Dhaka. My younger brother Mark Roy is married with Mowmee and they are living in USA. I am blessed that I was born in a very strong and dedicated Christian family. I am also blessed that I was able to grow up in a Christian community and study in a mission school where my father was the principle and mother was a teacher.
I started to go to Sunday School when I was 5 years old and started AWANA club when I was 9 years old. I came to know about Jesus from Sunday School, AWANA club and mostly from my parents. My faith grew up in my family. My mother helped me a lot to rely on God and cast all my burden to Christ. My parents always inspired me to attend to Sunday School and Church fellowship. My relationship with God built in my family with the help of my mother.
Sometimes I didn't want to go to church by bringing the reasons of my education and exams etc., but my parents never allowed me to skip church. My mother taught me how to gain knowledge by keeping relationship with God. I had to study the Bible almost every day before sitting for study. I loved to read Proverbs and Psalm very much. I got a book which is written on Psalms and Proverbs only. Some of my school friends used to come to visit me and stayed with me, Rupok (Hindu) and Shabuddin (Muslim) were among them. When they came to visit me, I remember often reading from the Proverbs for them and they were enthusiastically listening the words from Proverbs and enjoyed it. I did enjoy so much reading for them.
From my youth I loved sharing the gospel with others. I was thinking that everything I was doing for knowing God and making God happy was enough (good works) to go to heaven.
When I turned 11, my mother decided it was time to make me take baptism. But my thinking was, "I know who Jesus is, who God is, almost everything about religion, so why do I need to take baptism right now?" One day in that year while reading the Bible, I got stuck in a verse which was Romans 10:9-10. This verse took my full attention. I started to read again and again and was accusing myself why didn't I give attention on this verse before, because I read through this passage many times. God opened my mind up there and I have come to know that if I want to be saved, I have to believe Him in my heart and declare Him openly. From that day I decided to do so. I started to feel that I am a great sinner and I must get rid of my sin. From 1 John 1:9, I got the assurance that if I confess my sin, Jesus will forgive all of my sins and I will be free from sin. What would I have to do? I just have to believe. I talked to my mom and I talked to my pastor and decided to take baptism. So, in the very next year when the baptism time came to our church, I decided to take baptism.  I shared my testimony in the church congregation. I stood up in front of the church congregation and declared that I am a sinner and I believe that only through the blood of Christ Jesus my sin can be washed out and I can be saved. I have taken Jesus Christ as my savior in my heart. I understood that even though I born in a Christian family I have to be saved to get to heaven. I took baptism in my age of 12 that was back in 1995. I received salvation from then and now I have the assurance of salvation because the Bible says in 1 John 5:13, Whoever believe in the name of the Son of God he has eternal life. As I believed in the son of God, I have the eternal life and my salvation will never be lost.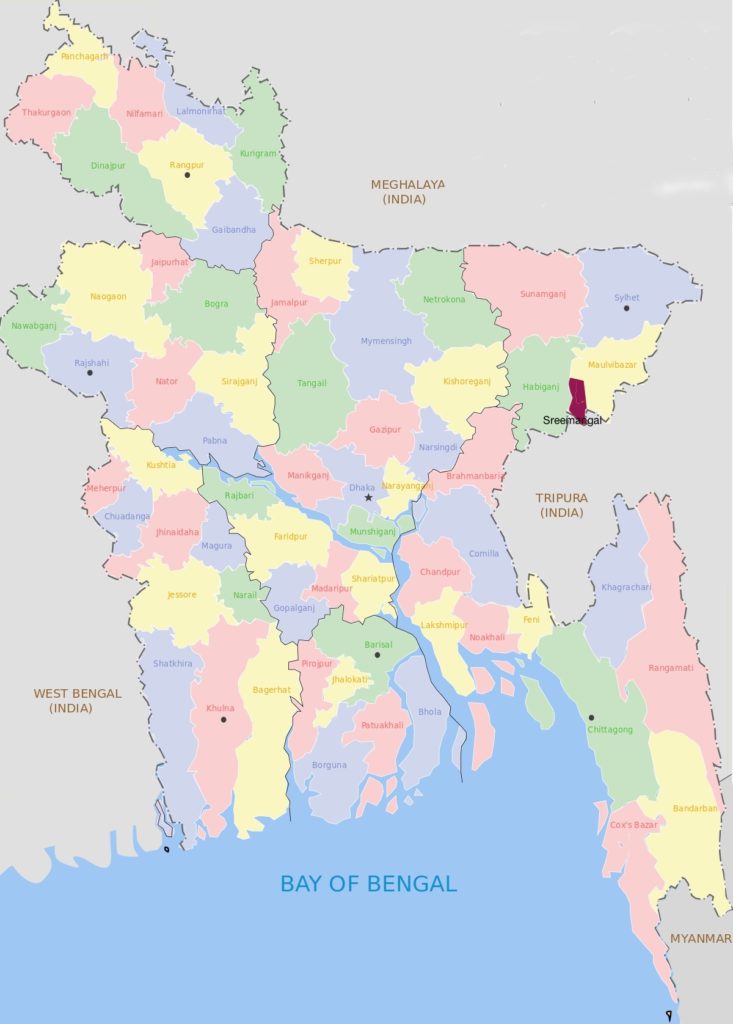 Ministry and Personal Prayer Requests
July 25, 2021–Answer to Prayer: I would like to thank God for He has been guiding us in leading our SMPF (Small Group Prayer Fellowship) which we started in early May. We have successfully completed Five Fellowship Meetings. Also, thank God He has helped me by the 1st of July to finish my Spiritual Formation course. Our Bethel Church fellowship is also going well. Due to lockdown, we are having fellowship online. It's good we are having many participants from different parts of the country.
Praise God that all the BMW staff and students are safe, except some students caught COVID-19 and one team leader died by COVID-19.
I also would like to thank you supporters who has been praying for us faithfully for a long time.
Ministry: Prayer requests:
1. Pray for our country as the pandemic situation is getting worst day by day. A specific Delta Variant COVID virus is killing many people day by day.
2. Pray for our students as they are panicked for the unrest pandemic situation.
3. Pray for  our staff as they are working even in the pandemic to reach the students to encourage them, inspire them, comfort them and to help them for working on the Bible Materials.
5. By the grace of God we recruited many new staff in 2021. To train them we are conducting an online training program daily. During the lockdown, we are focusing on HRD (Human Resource Development) on our materials and on BMW fundamental teaching. Brother Satish Soren and Sanjoy Biswas are leading this training under my guidance and direction. Other Coordinators are also helping them. So, please pray for Satish Soren, Sanjoy Biswas and other coordinators who are working hard to train our new staff, so that they can train our staff successfully by God's guidance.
6. Our evangelist Prodip Sarker and Mridul Biswas are working very hard to reach more people who never heard about Jesus Christ. Both are working even in the lockdown. Prodip is working in Sreemangal area and Mridul is working in Jessore area. Pray for their safety and pray they can reach more people with the Gospel. Prodip Sarker included two new groups in BMW Bible Classes this July. Both of them distributed over 500 tracts this July. Pray for those who has received tracts so they can believe on our savior Jesus Christ and submit their lives to Christ.
7. We are working on raising funds for the pandemic victims in our country. Pray that through our Mercy Fund program, we can reach many victims with the love of Christ.
8.  Pray as we are working on making a Small Group Prayer Fellowship (SGPF) team in all of our ministry areas. Right now, our top leaders are doing this prayer fellowship every week.
9. Pray for our staff so that they can be strong witnesses of Christ in their own areas to reach more unreached people and bring many people to our Lord Jesus Christ.
10. The pandemic is a good opportunity for us to reach people with the gospel. Pray that we can do double ministry work during pandemic time than the regular season.
Thank you so much…
May 14, 2021–Praise the Lord for we have completed our one-month staff training program at Sreemangal and in Chattagram. We have conducted this training programs because we were stuck at home due to the lockdown. We have tried to utilize our time during the lockdown. We had 10 new staff who were participants in the training programs in two different areas. By the grace of God everything was great, and they have learned the BMW methodology and Bible study materials. They have received both leadership and discipleship training. Pray they will be fruitful in their harvesting field.
We have started a small group house church in BMW, which is a trial program where our BMW director is leading the church. Pray for the success in this pilot project.
Pray for the BCT church that I am leading right now. We have been continuing the church gathering even during the lockdown. Many of our neighbors are still in dark. Pray for us so that we can win their soul for His kingdom. Also, we have many of our BMW students living around us. Some of them are attending to our church. Pray that through this church ministry we can add more people in God's kingdom.
Our teacher has started taking class physically and our evangelist has started direct evangelism. Pray for the safety of our teachers and evangelist during this pandemic.
My seminary online class going on. Now I am taking class on Spiritual Formation. I have less than one month to finish it. I am struggling with the materials. Pray that my spiritual life will be more developed through this course and I would be able to help others to develop spiritually.
April 21, 2020–Today when I am writing my prayer request, I am already turned to 39 years old. Today is my birthday 21st April. God was so gracious to me. I believe God has sent me not to be professional in secular/worldly job, or to be a rich person, or to be a famous figure, but to serve Him as a servant. I was infected by typhoid germ 7 times before I turned 25 years old. I used to be a very weak, sick young boy in my early age. I started doing ministry work at age 26. After God called me to work for His kingdom up to now, God has kept me fully safe from all kinds of diseases. This is why my mouth always shouts for praising my savior, my loving heavenly father. I am so grateful to my God because He has appointed me to become His servant, He has given me an awesome parent. He has given me wonderful wife and two kids. He has given me a loving and caring mentor (Dave DeCook). He had fulfilled my life with everything. Now I am making disciples for His Kingdom and leading a discipleship ministry. My burden is my unreached Bengali people, the lost souls. Pray for me so I can win many lost souls around me and make many disciples to work for His kingdom.
Right now, I am leading a discipleship training program in this lockdown caused by Corona Virus. 10 disciples are taking this training. Pray that they all become matured spiritual leaders.
Two of my disciples, Dilip Kondo and Dipok Murmu, received the assurance of salvation in this training and made a commitment with God that they will never leave God and forsake God and will serve God until death. Pray for these two disciples that God will fulfill their desire. We all are having a long time of spiritual fellowship through praying together, having three devotion times and memorizing Bible verse every day. Pray that God may give me success to reach to my goals made for this training program.
Please pray for the unrest situation in Bangladesh caused by COVID-19 so that this may be over soon. We are eagerly waiting for the staff camp and praying for our teachers from USA (David DeCook, Bill Wolf and Thomas Roy) so that they may come to Bangladesh to lead this camp! I am requesting you to pray along with me.
Pray for the 5,000 students who became disappointed for the cancellation of the graduation programs. We are trying to reach them with some gifts even during the lockdown.
March 13, 2021–Answer to prayer: We are so thankful to our God that he has given a baby to our (me & Mou) family. God took good care of my wife during her pregnancy. Also, give thanks that Emon, our area staff from South-East, has received their second baby in their family on March 12. Praise God that we have successfully shown the Jesus Film 7 times in 7 different villages in the last 2 weeks.
Praise God that God has given us the opportunity to conduct graduation programs this year. It became uncertain since everything was locked down due to the pandemic. But God was good to us. We are going to conduct graduation programs in April by His grace. Give thanks to our God for we have reached over 5,000 students with the scripture up to now. Also, reached over 3,000 non-Christian students with the scriptures as well as the gospel.
* Pray for those unbelievers who got to watch the Jesus Film. Many of them showed their interests to know more about Jesus Christ.
* We found a new evangelist, Prodip. He is in a three month training period at Sreemangal under my supervision. Pray for him so that we can confirm him as an evangelist to work for the kingdom of God through BMW.
* Please pray for all the staff and coordinators who are working hard and taking preparation for the graduation season. We are going to conduct 14 graduations in 14 different districts. Also, pray for those graduates who have worked hard on the course materials even in the pandemic. Pray for them so they may see the light of God and realize the love of God through the scriptures. Pray for our team in BD so that we can inspire them and encourage them through all these graduation programs.
* Many students are now waiting to get enrolled in this coming year. We are keeping them waiting to be involved with the Bible Study group. We need more staff to start working in new districts in 2021. Please pray that we may get more worker for this ministry, start working in three new districts, and also can involve those students who are waiting eagerly.
 February 4. 2021–Please pray for the followings ministry requests for me.
I am training and discipling my four coordinators ( Satish, Sanjoy, Polash & Tithee). Pray that I can develop them properly for the kingdom of God and through them I am looking for more leaders developing in their own areas. Also pray as we need two more Coordinators by June 2021. Only God can provide the workers for the ministry here in Bangladesh.
Give thanks that we have recruited 8 new volunteer staff for the ministry in last couple months from our students. Pray for them so they may grow and mature fast and become strong leaders. Our target is to recruit 8 more volunteers in 2021.
Pray for the God's guidance for me as well as for all my staff who are working so hard for a successful graduation season in coming April. Our goal is to honor 1800 graduates in this year. The pandemic has taken us back, but yet by the grace of God we are having very good responses from our students.
 Please pray for the Bethel Church that I am leading now at Sreemangal. Pray for those participants who are faithfully coming and attending the services even though they are not believers. Pray that through our ministry we can win their soul and many more through them.
December 17, 2020—I am doing evangelism work through sports. I am a sports man and I have selected some students who love sports from the Kalighat area. I pass some time with them, playing together. I share gospel tracts and discuss with them about God. This sports ministry turned to a big ministry in Sreemangal area. They usually feel shy to talk to me, but through this sports ministry I made a team of 10 students and made a strong friendship with them. Now they are very good friends of me. Four of them are regularly attending Church and the rest of them also come to Church but not regularly as they work. I am discipling them by giving time every day for playing badminton and other games. This is a good season of badminton game. And my goal is to win their heart through sports. So, pray for this sports ministry.
Praise God that we got the approval from Moulvibazar & Hobigonj Presbyterian Church. They are in leading position in these two areas. We have a good relationship with them but Satan doesn't like it, so through bad people they postponed our activities in their churches. We used to work with 5 churches of them and getting approval we have started working with 5 new churches. Thank you so much for those of you who prayed for this issue.
We are still looking for your prayer for the Rajghat Committee for their approval. I am searching for God's plan for this village.
Please pray for our upcoming Christmas season. In this season we have planned to reach many people with the love of God through our Bethel Church in Sreemangal. We are expecting 150 people from our neighborhood and from BMW students. Pray for me as I am going to preach the Christmas service. The subject of my preaching will be "Love of God" from Romans 8:2-3. I have visited 30 families with the invitation of Christmas. Pray that everyone will show up and I will be able to share with them how God so loved this world and the mankind.
November 11, 2020–Praise God we had a successful Coordinators' meeting and retreat. We were able to reach 100% of our goal.
We didn't receive approval from Rajghat village council board yet as well as from Presbyterian Church Council. The Presbyterian Church Council mentioned they are going to sit with us sometime on November 20. I didn't get any appointment date from them yet.
Praise God that all of our BMW workers are working so hard to reach the goal. Our original goal was 4205 students for 2020 which was made before the pandemic and then the revised goal was 4000 students that was made last July after lockdown, but by October the growth report says our total number of students is now 4715. Now our target is to reach 5000 students by March 2021 before our graduation season. Our graduation season will start in April 202, so please pray that we can make it happen with the help of God.
Ministry prayer requests: Praise God that I have made a friendship with a Muslim priest of one of our neighbor mosques.  It was one of my goals and prayers for a long time. The priest's name is Romij Miah. I have visited his home and met his family and father. I had a nice fellowship with this family. Romij Miah's father is also a former priest of the same mosque. I had a long discussion with them about the truth of the word of God and the reason for Jesus' incarnation. At the end of our discussion I was able to hand him a Bible as a token of my love and they received it as a very precious book. I promised to visit again. My goal is to make him understand the reason and result of salvation in my next visits. He asked us to pray for his two children because their physical growth is very slow. I noticed that those two kids are suffering from malnourishment. So, please pray for this priest's family so that they will come to know and realize about the love of God and pray for me as well so that I can be a witness of God for them.
Another Muslim leader named Lebu Miah is our neighbor of our church property. I have shared with him the gospel several times. He is a good friend of us. A couple days ago, I met with him again with the gospel. I shared about the love of Christ and also the reason of His incarnation. It was great that he took all my teaching positively and received a tract from me with joy named "How can we know Allah". He doesn't know how to read and write, that's why I have read the tract for him and explained the details to him that is written on that tract. He promised me that he will discuss this tract with his priest from his own mosque because the priest of his mosque is against Christianity. So, please pray for both Lebu Miah and the priest of his mosque. My next target is to meet with that priest who is against Christianity.
Salamot Miah is an engineer who lives close to our Church. He worked for our Church building for two days. I shared about Christianity with him. A month ago, he had a terrible road accident. For his injury he couldn't go to work for the whole month. In the market place I got to meet him and came to know about his hard time and saw his injury. I invited him to our church which was on the next day and promised to pray for his injury. He showed up the next day and attended our church service. After the church service I shared with him how Jesus showed mercy while he was in the world and still now, He is able to do that, and I also explained how Jesus showed His love to the human being. We all together prayed over him and helped him from our Mercy Fund. He felt very touched in his heart by our love. I would like you to pray for Salamot Miah a Muslim brother so that he can come to realize that Jesus died for him too.
Also, praise God that He made an opportunity for me to have a meeting with the Moderator (top leader) of Khasi Presbyterian Church (KPC). They have 50 churches in Moulvibazar District. I got to meet him on Oct 23 where all my coordinators were with me. We had a very successful meeting and at the end we got verbal approval from him for a partnership between KPC and BMW. But still we are waiting for official approval from the governing committee with the right procedure. So, please pray so that we may receive all papers from them officially and start working with them.
October 15, 2020–Rajghat Issue: We had two scheduled meetings with the Rajghat Governing Committee. We have tried to share our purpose and goal for our Bible Study Ministry. They have listened to us patiently. We had a peaceful conversation. They replied that they are scared about losing their Children from their own religion. They have taken our appeal for reconsideration and will let us know later. We are hoping for a positive answer from them. Please pray for this issue.
Presbyterian Church Issue: The committee has announced that our Bible class will remain closed for the time being. We have 130 students involved with the Bible Study program. The Committee is unhappy with us because we have formed a Church in the Sreemangal Area. The Committee will sit for a meeting with me about this issue to resolve it. They didn't give me the schedule yet. Note that we have been working with them for the last 8 years. Pray that they will be supportive with us, reconsider this issue and reopen our activities.
Coordinator Meeting: Please pray for our upcoming Coordinators' meeting starting from October 18 and which will be continued till October 22. I have made some goals that I am attaching.
Goal for Coordinator's Spiritual Retreat
Gathering together for a spiritual fellowship and prayer.
Training on Accounting
SWOT analysis for the ministry
Review Mission/Vision & Goal for 10 years from now
Plan for Graduation 2021
Training on Church planting by David DeCook and Ugo (Zoom Meeting)
Help BCT Church planting work
Outreach program at different ministry field.
Area Ministry Report
Distribute 200 tracts
Schedule for Coordinators' Meeting
Date
Event
Goal
17-Oct
Coordinators Arrival
* Group Devotion
18-Oct
Church Service And Outreach to Ministry Area
* Fellowship at Church.  * Meeting with Rajghat  Governing Committee * Meeting with Laltila Governing Committee                         * Meeting with Biddabil Governing Committee * Fellowship with Students * Group Devotion.
19-Oct
Meeting with National Director and Zoom meeting with David DeCook and Ugo on Church Plantation
* Ministry SWOT Analysis * Area Report submit to national Director * Training on Church Plantation. * Group Devotion
20-Oct
Outreach to Ministry Area
* Visit to Nurjahan, Patrokhola and Champarai Ministry field. * Meeting with Khashia Presbytery Secretary. * Fellowship with Students. * Group Devotion
21-Oct
Meeting with National Director
* Meeting on BMW Mission/ Vision * Plan for Graduation 2021. * Group Devotion
22-Oct
Training
* Group Devotion * Training on Accounts & Administrative work.
23-Oct
Departure
* Departure with new spirit
September 3, 2020–Praise God that God has been guiding me in all kinds of circumstances. By the grace of God, we have settled down our office and residence at Sreemangal without any obstruction.
Pray for my coordinators as I am teaching them, training them and developing them so they become a good leader in their area and can lead their subordinates. I have set up a schedule meeting with each in every week where I am doing discipleship class with them. Pray for me so that I can make them a strong disciple. Among them Tithee is younger and very new in leadership, so I would like you to pray for her for knowledge and wisdom from God. My coordinators are doing a good job in their positions and ministry areas. Pray for Satish Soren as he has been transferred from south to North as it will be challenging for him to settle everything in a new area. I hope through your prayer he will be able to overcome all kinds of circumstances. I also would like you to pray for my coordinator Sanjoy Biswas as he is weaker than others in the ministry field. It's great that God has brought me up in his ministry area so that I can guide him and build him properly. God's plan is the best plan ever!
I am so glad that God has chosen me to move to this part of the country to make this ministry area strong and build a strong Church. I am sketching and planning and working to make our Church here in Sreemangal stronger, bigger, self-supporting and self-propagating. Please pray for me so that I can be successful for the house of the Lord.
Pray for Mrinal Boonerjee, Richard Kot and Dipok Murmu as I have started taking class and training them on BTCP, pastoral course materials so that they will be able to understand the course on hermeneutics.
Pray as I am working on reaching the big unreached group of people, especially in the Muslim people. The people are very conservative and living in darkness. For an example, while I was sharing the Gospel with a Muslim guy named Babul Miah, who is our neighbor of our Church, he rejected me and would not listen to the news of the love of God. He also would not receive the gospel tract I offered him. He said, "It is a great sin and I will be cursed if I read this Christian book."
July 5, 2020-Ministry: Requests for Mercy Fund and the Survivors:
Up to now we were able to reach out to 400 surviving families with mercy. In Bangladesh, many needy families and survivors are receiving mercy through the BMW Mercy Fund. They are getting the mercies of God and are experiencing the love of God. Not only the money for surviving, but also, they are hearing the good news of God through this Mercy Fund distribution program. So, I would like to request you to pray for those survivors who are experiencing the love of God so they may know more about God's salvation plan and accept Jesus as their savior.
Requests for the staff:
–Teachers: Pray for all our staff who are reaching the survivors with mercy and the good news of God for their safety and for more opportunities to reach the unreached people.
–Pray for my colleagues so they may reach out to many people with the good news safely without any restrictions or threats. They all are working hard because of the lockdown to help the student complete their due works on their study material.
I am working on their spiritual development. I am conducting online group devotions everyday among the staff to have fellowship and to encourage them during this pandemic. Thomas Roy is also taking classes online and providing them a special pastoral training called BTCP. I request that you pray for them so they may become spiritually mature, strong and bold in scripture. Also, pray for all of their discipleship work.
Pray that through them even in this pandemic many people and many students will get to know about the love of God, believe in Him, and receive Him in their life through BMW ministry. Pray for all my staff so that they may not be in despair and discouraged because of the pandemic and global crisis.
–Coordinators: Praise God that He has provided us two new coordinators in our ministry. Now we have four coordinators. We have divided the whole country into four different zones. They are South, North, South-East and North-East. Satish Soren, is responsible for North, Sanjoy Biswas is responsible for North-East, Priyanka South and Polash Sharma is responsible for South-East. Pray for these four coordinators so that they may depend on God for their leadership and pursue for making more leaders and also pursue for higher education on theology. They all are making disciples, so pray for their discipleship work.
–Requests for my discipleship work: I am discipling my coordinators. I am arranging group meetings with them once a week through online video conferencing. Also, I am discipling some of my teachers. They are studying scripture and having training on BTCP materials. Please pray for their spiritual growth. I would like to ask prayer for their discipleship work so that they make more reproducing disciples.
–Request for the Shifting: Our head office is being transferred to Sreemangal area (North-East) from Dhaka the capital city. The purpose of this shifting is to develop the ministry area as it is the weakest area among the nation, where the majority people in our ministry are unreached (90% non-Christian).
God willing, we will move at the end of July. Give thanks that we have found a place for the office. This is a newly built apartment and the construction work is still in progress. It will be challenging to shift the office to Sreemangal due to the pandemic. There is a possibility this area that we are heading towards will go under lockdown by the government. So, please pray for everything to be alright during our shifting. We are planning to move on July 25 because the current landlord wants us to move before July 25 because of Eid-Ul-Azha (Muslim Festival). Pray for any kind of unwanted damage of our ministry properties as well as for the safety of the people who will be connected with this shifting.
Please pray for me so I can manage everything with the guidance of the Holy Spirit. It will be challenging for me and my family with the new location, a new atmosphere, and with new people. But we are mentally prepared to adapt to all these things. It will be also challenging for my daughter Maureen Glory to adapt with the new environment. So, please for me, my wife Mou and my daughter so that God may strengthen us, give us courage and wisdom and keep us healthy.
Pray for me as my goal is to develop this ministry area and the Church (Sreemangal Bethel Church). My goal is to make the church grow bigger and win lost souls for the kingdom of God. It will be challenging for me to develop our ministry in this area because of the high rate of conservativeness (more strict followers of Islam). So, please pray for this issue.
May 26, 2020–I would like to praise God that we were saved from the cyclone that recently occurred in Bangladesh. None of our BMW students or teachers were seriously injured or dead. Some of their houses were damaged. The pandemic and the cyclone are causing some long term affects to our country financially. People are suffering from starvation because the maximum people lost their sources of income. About 50% people are involved with small and short-term entrepreneurship businesses. But because of the pandemic those small entrepreneurship businesses are stopped. About 20% people are involved with the vehicle and transportation business. Many different kinds of vehicles are their source of income. But for the remaining lockdown situation for over one month closed all kinds of sources of income. Most of our BMW students' parents are involved with small entrepreneurship business and transportation businesses. As a result those families are struggling with their finances and surviving somehow.
Even though, the Covid-19 pandemic made our process slower, our BMW ministry work is ongoing. We are reaching the students over the phone, encouraging them to continue their Bible study and inspiring them to make some progress with their course materials. We are sharing the gospel through the Bridge illustration and praying together and having class over the phone.
Please pray for us as we are looking to have graduation programs in all areas in this coming year. Pray for our teachers as they are trying their best to make progress. Pray for our students as sometimes they become discouraged to take class over the phone. So, some of our staff are visiting some groups physically even though there is lockdown.
Please pray for our Mercy Fund so we can reach many vulnerable people with mercy to show the love of Christ to those who are starving and suffering a lot.
Please pray for us as we are planning for making some big changes in our ministry. Pray that two more coordinators are needed for the emergency for North and North-East. We are planning to move our head office down to Sreemongol area (North-East) where we have a ministry property and where we have a Church supported by our local people.
Pray for my discipleship process. I am meeting with them daily and having group devotion every day using an online platform. Every day I meet with 20-22 disciples, encouraging them and inspiring them through the scripture. All my disciples are having their personal devotion at least for one hour. Some of them are passing their time for Bible Study for hours. All of them are sharing their major take-aways from their Bible study with everyone through our online platform. So, please pray for me so that I can guide them and help them to be developed spiritually.
April 8, 2020–Where everything is locked down in the world, BMW is still going on with its activities by the grace of God. We can see that God is with us. None of our staff are affected by COVID-19 yet. Every staff is continuing their work from their home office. We are active at our home offices. All the staff is communicating with their students and keeping them updated with the study materials over phone. We are trying to keep our process active so that no student will be bored in their home quarantine time. All our staff are calling their students by cell phone not only for their course material but also for encouraging and inspiring them to study Bible and pray more and also sharing with them the gospel through devotion and helping them in how to study the Bible with an appropriate method.
The staff have made a FB messenger group where we gather together and have devotion every day at 4:00 pm to 5:30 pm. We also developed a plan for a chain prayer. We are encouraging each other by sharing our learnings from our personal devotion and inspiring each other to give more time with God. Each of our staff is so much blessed by this technology because we all are bringing our food in one place and enjoying together. We are also so blessed through COVID-19 because we got to be closer with God by giving more time and more fellowship with Him. We wouldn't be able to have this close relationship with God if this kind of situation had not come. All our staff is having good contact with their disciples, encouraging them and inspiring them. We have had a good time for our discipleship process during this lockdown situation.
So, please pray for all my staff so that they become stronger and more mature in their faith through their Bible study. Also pray they will have a clear interpretation of the scripture they are reading every day and become able to understand what God is speaking to them. Pray for all students so they become more interested to lean forward to study their materials as well as the scripture and utilize their idle time for making a good progress of their course materials. Also, keep our Bible students so that they don't become discouraged, bored and feel helpless. Pray as some students have been discouraged from this lockdown situation. They are missing the group meeting for Bible class a lot.
Pray for me as I am discipling my disciples. My disciples are my burden and I want to see them having a strong relationship with God and that's how they become more mature in Christ. Pray for me so that I can lead the whole team in Bangladesh according to God's will during this crisis. Everything is more difficult with COVID-19. The situation in Bangladesh is getting worst day by day for COVID-19. Pray for me as well as all my staff so that we can be strong and courageous according to Joshua 1:9, to survive in this crucial time with the mighty power of our God.
Praise God that my disciples are making a good progress in their personal life with God by having fellowship and also with their disciples. Praise God that we are getting a good response from our maximum students, not 100%.
February 26, 2020–I am updating my prayer page while I am at the end of our trip. Our trip with the US team is over for 2020. Our BMW Executive Director is leaving for the USA tomorrow, and Thomas Roy our trainer is leaving as well. We have completed all our ministry trips and got back to our main station last night (Feb 25). In these trips, we have successfully completed a Three-Week Staff Training program on Hermeneutics, One-week Staff camp, 13 Graduation Programs, four Mini Camps.
Please give thanks that all the programs went very well, according to our plan. The steering committee made all these plans back in May-19. We submitted all these plans on God's had and was looking for His provision and plan for us. We received all the answers to our prayer. I would like to thank all of our prayer partners. I would like to pass my gratefulness to you all on behalf of my team. We are so grateful for your faithful prayer support.
I also would like to request you to pray for the goals that we have made for 2020. We made the goal for the total number of students in 2020 is 4,205 and we set up a goal for 100 new believers for this year. This year we will conduct 26 Mini Camp and 13 will be harvesting Mini Camp out of 26 where we will invite our unbeliever students to accept Christ as their savior, In front of everyone.
Pray that God provides us with all those workers that we need for our new area and in some existing areas. We require 36 staff for this year and now we have 31. We will also target three new districts this year. Pray that God may guide us to find those three new districts and the right staff for those districts by early fall. I have 5 choices of districts, but I have to choose 3 among them. Pray for our staff to develop 100 personal disciples where we have 64 now as we are making reproducing disciple of Christ.
December 14, 2019– 
Prayer requests for our upcoming programs:
We are going to conduct 13 graduations in 13 different districts. 6 new districts (Khagrachori, Chittagong, Gopalgonj, Bagerhat, Birgonj, Kamolgonj) are having graduation for the first time. So, please pray for the successful completion of all programs. Pary for the safety of students, visitors, delegates, staff while traveling.
Pray for the students who are going to be graduated, can understand the love of God and follow Him. Especially pray for the unbeliever's student so that they might understand the reason and result of salvation.
Pray for all staff who are working so hard all year long to make reproducing disciples, may have success and prosper in their ministry as well as their family. Pray for their safety and sound health while traveling all around the country.
Pray for four staff ( Matthew, Jennefer, Satish, Barnobass) who will lead four US visitor teams all over the country for 13 graduations.
Pray for our Government people so that they would be kind and positive toward us to have all the programs successful like issuing visas for our US visitors in the immigration, conducting 13 graduations, and the staff leadership camp.
Pray for me and my wife Jennefer for God's guidance and knowledge so that we can guide all our staff and our disciples in the right direction.
I would like to request you to keep us (Students, Staff, US visitors) in your prayer every day during the graduation season from January 8 to January 25, 2020. I believe that without your prayer support we cannot accomplish anything. I am so thankful and grateful for your financial support and prayer support for the BMW ministry in Bangladesh and for the kingdom of God. May God bless you and fulfill your desire for the kingdom of God.
November 16, 2019- 
Answer to my prayer: I had a successful field trip at Sreemongol area and a successful meeting with my East and South-East staff. We were able to make many decisions for our upcoming graduation program, staff camp and wall construction work at our BCT land. I was also able to sit with some of our volunteers at Sreemongol.
Ministry Prayer Request:
Pray for our new babies who are struggling with their own faith, family and community.
Our new babies from Sreemongol area didn't receive the assurance of salvation yet. Pray for that.
Pray for the Sreemonogol Bethel Church so that through this Church we can make Christian Community up in Sreemongol area.
Pray for our Evangelist Mrinal Bunerjee so that he can help the new babies and many non-Christian students to know Christ and receive salvation.
Pray for brother Mrinal Bunerjee and his wife as they faced their 4th miscarriage yesterday. They have been trying for a baby for a long time. But yesterday his wife had a miscarriage of baby for the four-time. They are a bit disappointed.
Pray two marriages from our team. One is our South-East staff Nipol Dey is going to be married in December 29 and our evangelist Mridul's younger sister Tumpa's marriage gonna be held on November 29.
Pray for our wall construction project that we have started at our BCT land. Pray that we can finish that with no barrier. Pray for the financial needs that we have to complete this project.
November 9, 2019-
Answer to the prayer: God is faithful to keep His promise of answers to my prayer. Thanks to all who have been praying for a long time for BD Ministry. We had a successful harvesting Minicamp at Nilphamary (North of BD). 16 students eagerly receive Christ as their savior. They repented their sin with broken hearts. Praise God for those wonderful fruits. Now, we need prayer so that we can take care of the babies. By the grace of God, I was able to finish my Biblical Hermeneutics course from Singapore in October. I like to give thanks that I got a good grade from my last course which was on Old Testament Biblical Theology. I had a successful mission trip at Birgonj, Dinajpur, Parbotipur, Rajshahi and Khulna in October and November. In this mission trip, I got to meet 400 students, team leaders and volunteers. I had a nice fellowship with them where I tried my best to inspire them and encourage them about our course materials and salvation. My emphasis was on eternal security. I tried to make them understand, how can we secure our eternal life.  I was able to accomplish some training programs for our team leaders, volunteers, and our area teachers. Praise God that none of our teachers and students were attacked by Dengue fever, which was a terrible epidemic in Bangladesh in the last couple of months. All staff are in sound health and strong. Praise the Lord! I thankful that one of the main disciples Satish Soren is doing a very good job in his ministry area. He is more reliable, and I can rely on him. Pray for Satish and his wife Shyamoli so that they can become a model of a Christian family and strong in the relationship as I am teaching them on the Christian family.
Ministry Prayer Request: My discipleship activities are on progress. Pray for me as well as my disciples so that I can help them and develop them to be more mature for the kingdom of God.  Among my disciples Moshi Roy, Premanondo Roy, and Regan Baroi are going through some stress. Pray for them so that they can be relieved from their stress. Pray for our Muslim evangelism work, it's in progress. We are developing some methodology for Muslim evangelism. Now we are working on publishing the Knowing God series in Muslim version. We hope and pray that through these materials we would be able to reach more Muslim students. My whole team is working so hard to reach more Muslim people with the Gospel using the Bridge illustration. Please pray for our three evangelism staff Dalwar Hossain, Mridul Biswas and Mrinal Kanti Bunerjee.
Our graduation season is very close. All staff are working very hard to prepare the students for the final exam. Around 2300 students will sit for their Final exam. 85 students are pursuing a Diploma certificate. Please pray for them. We are expecting to have 2248 graduates in this year. So, we need so much prayer support for those students and also the teachers. Me and Jennefer Mou are working on the preparation for the upcoming graduations and arrangement for US team traveling to all graduation spot. This year we will conduct 13 different graduation programs in 13 different districts. It's quite a big work. So, we need your prayer. Now, I am visiting Sreemongol area. Here I am going to have a year-end meeting with my staff and also, I am going to meet the new babies here to encourage them by having a fellowship with them. I like to request you to pray for our wall construction work in our ministry land. It is a big project. Pray for all financial needs that we have to complete this work so that God would bless us and meet our needs.
September 16, 2019–I would like to give thanks to all for your prayer support for BD ministry. I also am so grateful and thankful to God for His blessings upon us (all staff members) in our staff retreat. We had wonderful spiritual fellowship among the staff. We felt like a family gathering. We had a successful program according to our expectations. We were able to fulfill 100% of our goals. We had God's guidance as we were fully relying on God for all activities. Though there was too much rain, the rain couldn't stop any of the programs according to our plan. Praise the Lord for all His blessings for us! Also, give thanks that we were able to reach our Goal for a total number of Students in our Bible class. Our actual goal was 3550 for Bible class students. This month we were able to involve 3565 students in our Bible class. We are hoping for more students by the end of October.
I would like to request you to pray for our upcoming programs which are as follows,
Harvesting Mini Camp at Dinajpur from Sept 19 – 21, 2019. Total participant will be 70. 30% students will be unbelievers from other religion among them.  The goals for the Harvesting Mini Camp are-

10 students will receive Jesus Christ as their personal savior.
All attendees will receive the good news of salvation.
All attendees will receive a spiritual fellowship.
They will know each other and share their blessings through BMW with each other.
They will learn about and experience Christian love.
5 of the new believers will share their testimonies.

Sanjoy will lead a Bible class with our newborn babies at Sreemongol on 20th Sept. They will gather at our BCT land in the Church Building. Total meeting time will be 3 hours which will start from 10 am. During this there will be discussion and Q&A time. On 22th Sept. brother Sanjoy and Mrinal will take them to another Church for having a Christian fellowship with other Church member. We will arrange a dinner party for this fellowship.
In September there will be picnic program at Sylhet, Sreemongol, Komolgonj, Banshkhali. And there will be several Mini Camps at Sylhet, Moulovibazar, Khagrachori, Banshkhali, Bagerhat, Gopalgonj, Barishal.
Also pray for our evangelist Mridul Biswas for his quick recovery from his surgery on his leg. Pray for our evangelist Dalwar Hosain as his wife has facing some trouble at her job place. They together are going through some financial obstacle. Pray for our South Coordinator Satish Soren as he and his wife are planning to take their first baby, but Satish has some problem with his thyroid disease. So, pray for Satish's quick recovery from thyroid problem and pray that God will guide them according to the verse Psalm 32:8.
September 6, 2019–Jennefer and I are hosting all the staff from around the country (23) at our house in the village of Chabagan for a retreat September 7-9
Goals of staff retreat
Build our relationships among the staff.
Motivation and encouragement.
Relief from the daily stress for a few days.
Spiritual fellowship.
Finding servanthood leadership.
Ministry SWOT Analysis.
Training on discipleship.
August 18, 2019–I am glad and thankful to God that none of my co-workers are attacked by dengue fever, even none of their family members. Dengue fever is still an epidemic in Bangladesh. I have full faith in God that no one in BMW including teachers and students will suffer for this fever. So, I would like you all to pray with me for this epidemic. I was able to finish my mid-year staff meeting with my co-workers at Khulna and also, successfully led a leaders' meeting from different ministry organizations. Leaders from different church and parachurch were present in that meeting. BMW conducted this meeting. I like to praise God that He has given us this opportunity to have a nice fellowship with fellow leaders to unite them and make a network among us (ministers) who are working from different platforms. All my co-workers are doing a great job. I am fully satisfied with their effort. Pray that we made a target that each of us will reach at least one Muslim man/woman with the gospel through the Bridge illustration in a month. Some of our staff are scared and feeling insecure. Pray that everyone will be courageous and strong to confront any Muslim guy. Pray that I am planning to go for a staff retreat in the first week of September where all staff from all over the country gather together for the glory of God. The purpose of this retreat is to have Godly fellowship, building strong friendship among the staff, share the blessing with each other and show the servanthood leadership in the team. Praise God that we are almost reached to our goal for students. We have now close to 3,500. Pray that all staff is working hard to prepare 1,800 graduates for this year. Pray for our new babies up in Sreemongol as they are meeting for a Bible class on next Friday August 23. Pray for Sanjoy and Mrinal as they will share from the scripture with them. Pray that they will be able to understand the scripture properly.
June 29, 2019–I am so thankful to God lead me in many ways. I have finished my class for one course in Thailand. Today I moved to Chiang Mai Asia Biblical Theological Seminary (ABTS) main campus. It was a great class on Curriculum and Teaching by Thomas Hutchison. I was able to learn many things about how to teach from the word of God and how to make a nice plan for ministry. This class took place in another city named MaeSot.Yesterday me and my friend Nathan (one of the students) as a team had a nice presentation. And we got a very good grade on that. During my stay at MaeSot in a hotel, I was able to share the gospel to my hotel manager. His name is Tua Nut. He is an Atheist person. But after discussing several times he started to love Christian religion. He came to know about Jesus Christ. He said he never heard anything about him. He said he will read more about Christianity. Please pray for this guy so that he will understand that there is a God who created us and who loves us and also saved us from our sin. Now I am waiting here in Chiang Mai for my next class on Old Testament Survey which will start from July 15. In the meantime, I will work with my assignment and do some official work by communicating with my leaders in Bangladesh. So, please pray for me so that I can utilize my time for the Kingdom of my Lord. I am hoping for the wonderful time especially with God.
June 20, 2019–Please pray for those 20 newborn students who received Jesus Christ as their personal savior. Pray for the teachers who are responsible for them and nurturing them. Pray that they won't lose, and Satan will not motivate them. Pray for Jennefer, Satish, Sanjoy and Barnobass as they are taking care of the ministry in my absence, while I am taking seminary class. Pray for me so that I can finish two courses (6 Credit) in this visit. Pray for all of our leaders who are working very hard to reach the student goal. Our goal is to reach 3500 students by June. Then prepare 1900 students for Graduation in 2020. It's not an easy job to be done. We need the help of the Holy Spirit. Please pray for our new staff Poritosh, Emon, Dalwar, Nipol, Tithee and Philiph as they could understand the purpose of their life and as well as their ministry through BMW.
June 20, 2019–We have successfully finished our all minicamps by the grace of God. Our last Minicamp was at Rajshahi where 45 students were present. We have finished Minicamp at Banshakhali, Khagrachori, Sylhet, Sreemongol-Komolgonj, Barishal, Khulna-Bagerhat, Jessore, Dinajpur, Birgonj. We got a very good response from the leaders and also got a good result from those Minicamps. Our teachers did very well in their position and responsibility. We were able to reach 20 unbeliever students with salvation. They received Jesus Christ as their savior.  Thanks for the opportunity God has given me to study at Seminary. Now I am at Thailand taking the course on Curriculum and Teaching at ABTS and in the coming month on Old Testament Survey.
May 9, 2019–We are entering minicamp season.  May 10-11 there will be a BMW camp in Banshkhali led by Richard, Emon, Sanjoy, Polash and Nipol.  I will only observe.  On May 14-15 Sanjoy and Polash will lead a camp in Kagrachari while Satish is leading one in Dinajpur.  May 24-25 there will be camps in Barishal and Jessore.  May 31-June 1 will be the Khulna camp.  These are very important times for staff and students in their leadership skills.  Our training will be on giving the Bridge Illustration and giving your salvation testimony.  June 6-8 will be a very special camp called a "Harvesting Camp." We want to have a strong focus teaching what salvation is and to give a good opportunity to participants to receive salvation.  This will be a new kind of camp we hope to do everywhere on a regular basis.
May 30, 2019–the goals of our mini camps focused on our non-paid volunteer student leaders this month are:
Leaders will receive salvation and will learn about assurance of salvation.
Leaders will be able to Share Bridge illustration to others.
Leaders will be able to lead devotion.
Leaders will be able to share short testimonies.
They will committed to help teacher by forming new groups and leading their own groups.
They will learn leadership.
Relationship and Fellowship will be built among the leaders.
The names in Jessore are Nathan Sarker, Linkon Dias, Ridoy Dewri, Hanna Biswas, Shamoly Hembrom, Franklin Ringku Baidya, Joy Biswas, Tumpa Biswas, Sajib Baroi, Banjamin Halder, Linkon Biswas, Nipu Biswas, Sagor Biswas.
The names in Barishal were:
The names in Khulna were Liza Sen, Manik Baroi, Tonni Sikder, Sagorika Roy, Tonmoy Baroi, Amit Sarker, Pollob Folia, Tuli Halder, Laboni Biswas, Nicholas Baroi, Bappa Madhu, Shuborno Mistri, Rodela Baroi, Moriom, Dola.
April 16, 2019–Please pray for our Khulna staff Regan Baroi as he is taking care of two districts right now. Pray for the strength and wisdom for him. Pray for Sanjoy Biswas as he became weak and sick. He is suffering for fever. Pray for his quick recovery. Pray for Satish Soren as he is visit north bangle area. Pray for the wisdom that he required right this time from God. Pray for Emon Tripura as he travels in hilly area to reach the  Bible study groups. Pray for his safety as he travels by motor bike. Pray for the upcoming Good Friday and Easter Sunday. Pray for me as I am going to deliver speech from scripture on Good Friday in my Church at Dhaka. Pray for the guidance that I need from God. Pray that on April 21, 2019 is my birthday. By the grace of God, I am going to be 36 years old. I had many blessing in my life in the past years. Pray for me so I can lead this ministry with the presence of God beside me as He assured me that He will guide me.
April 16, 2019–Praise the Lord that I have the answers to my prayers. First, we found Two staff one for Khulna as evangelist, one for Rajshahi as bible class teacher. Our course material printing job is progressing. I could be able make some plan for discipleship with the help of our BMW director David DeCook. We are getting some good response from Hill Tract area Khagrachori and also from Komolgonj and Gopalgonj.
April 8, 2019–I would like you to pray for my upcoming week. In this week I am going to submit one of my Seminary assignments on Christian Worldview. Pray for me as I am working on that. Pray that I am working on printing our Bible course materials which is 5th Book of God and the Prophets. Pray for me as am preparing some discipleship materials for our staff and making some plan for our disciple maker. Pray for our three new ministry area which are struggling to make new bible study groups, they are Khagrachori (Hill area), Komolgonj and Gopalgonj. Also, pray as we need three more staff immediately. I am interviewing two candidates this week. Pray that we can find out some passionate servant of God to serve God from them.
April 7, 2019–I would like to thank you all who prayed for me. I had a successful tour in South. I was able visit Khulna and Bagerhat last week. I got provide two full days training to all of my staff from South areas. I that training I focused on discipleship. We took some challenges for discipleship. Out original goal for disciple making for 2019 is 50. So, according to our goal we made some progress. We already finished selecting our personal disciples. The total number of our disciples are 58 now. I also got to visit our new ministry area Bagerhat. I was there for one and half days. I had a nice fellowship with some of our students. Above all, I was able to train one of my disciple Satish Saren. I passed some quality time with Satish. He is our South Coordinator.
April 2, 2019–Pray for Hamid, a Muslim man who chatted with me on the bus ride to Khulna.  He was very curious about what I was doing on my laptop on the journey.  So, I told him about my interest in the things of God.  I shared a couple good tracks with him.  He called me later.  Now we are planning to meet up again in Dhaka later.  Pray that God speaks to his heart about Jesus and salvation.
March 30-April 4, 2019–I am visiting the SW part of the country to encourage the teachers, see their progress and needs, iron out staff relationships.   I will clarify the duties to the volunteers, give them encouragement, thanks and inspiration to make disciples.  I will talk to two new volunteer staff: Shampa and Happy about their duties.  I will take some time with Orvil, see his field of Bagerhat.
March 21, 2019–I successfully visited our new ministry area at Chittagong. Praise the Lord that His presence was always with me and kept me safe and healthy. The picnic was postponed and moved to the following week that's why I couldn't attend to that gathering. But I was able visit some bible study groups personally. There we conducted two days volunteer meeting where I provide training to the volunteers and group leaders. Emon Roaza (teacher of Khagrachori hill-track area), Sanjoy Biswas (Area Coordinator of Sylhet & Chittagong) was with me. So, I took some special time with the teachers (Polash Sharma, Sanjoy Biswas, Emon Roaza) to train them and disciple them. Besides that, I got to give a sermon on Sunday service in a old church in Banshkhali area, my subject was the Holy Scripture from 2 Timothy 3:16 and also delivered some speech during the memorial service, my speech was mainly from Proverbs 8:35-36, in both program I shared from scripture and represented BMW. During my visit I met the area leaders of Chittagong and introduced them about BMW activities. They were very positive towards our activities and promised to support us. God has guided me to do everything according to His plan and I do believe that both teachers and students were benefited from my visit.
March 7-13, 2019–I will visit the Chittagong area which this year is getting its first full-time staff member.  I want to meet all 130 students at a picnic and inspire them to give a strong effort this year to be ready for their first graduation in this district next January.  Also, I will attend and probably speak some at the memorial service of Polash's father.  Pray that I can bring comfort and be a good leader in the Christian community.  Pray that I will have favor among the other leaders of the Christian community that we hope to serve through the BMW ministry.
February 15, 2019–One of my big burden is my co-workers. I am leading them, guiding them, developing them, empowering them and making them to be the warrior for Christ.
February 15, 2019–My second burden is my Christian youth generation because most of them are not saved yet. Pray for me so that I can win the soul of the Christian youth people all over the country and lead them to the eternal life.
February 15, 2019–Also, my goal is to reach the large number of unreached group of people who didn't receive the good news of God yet. Pray for me so that I can reach them with my team through this ministry. In our ministry we have some nice methodology and tools to reach the unreached people.
February 15, 2019–Also pray for me that I am developing some key leaders in my ministry so that they can take the key responsibilities of this ministry, they are Satish Soren, Sanjoy Biswas, Premanondo Roy, Polash Shorma, Mohesh Roy, Orvil Nath.
February 15, 2019–I am so thankful and grateful to God that He gave me an opportunity to have Seminary studies. I have just finished my class for 6 credit hours from Thailand. Pray for me so that I can finished my assignment on time. I need God's guidance, knowledge and wisdom from God.
February 15, 2019–Pray for my wife as she is going through a little depression. Pray for me so that I can give her Godly peace and comfort. She is also having some stomach pain. She is very weak and suffering from headache most of the time. Pray for her health situation. Pray for my daughter Maureen Glory.  This year she started to go to school. Pray for us so that we can make her love God and live in a Godly life.