Testimony…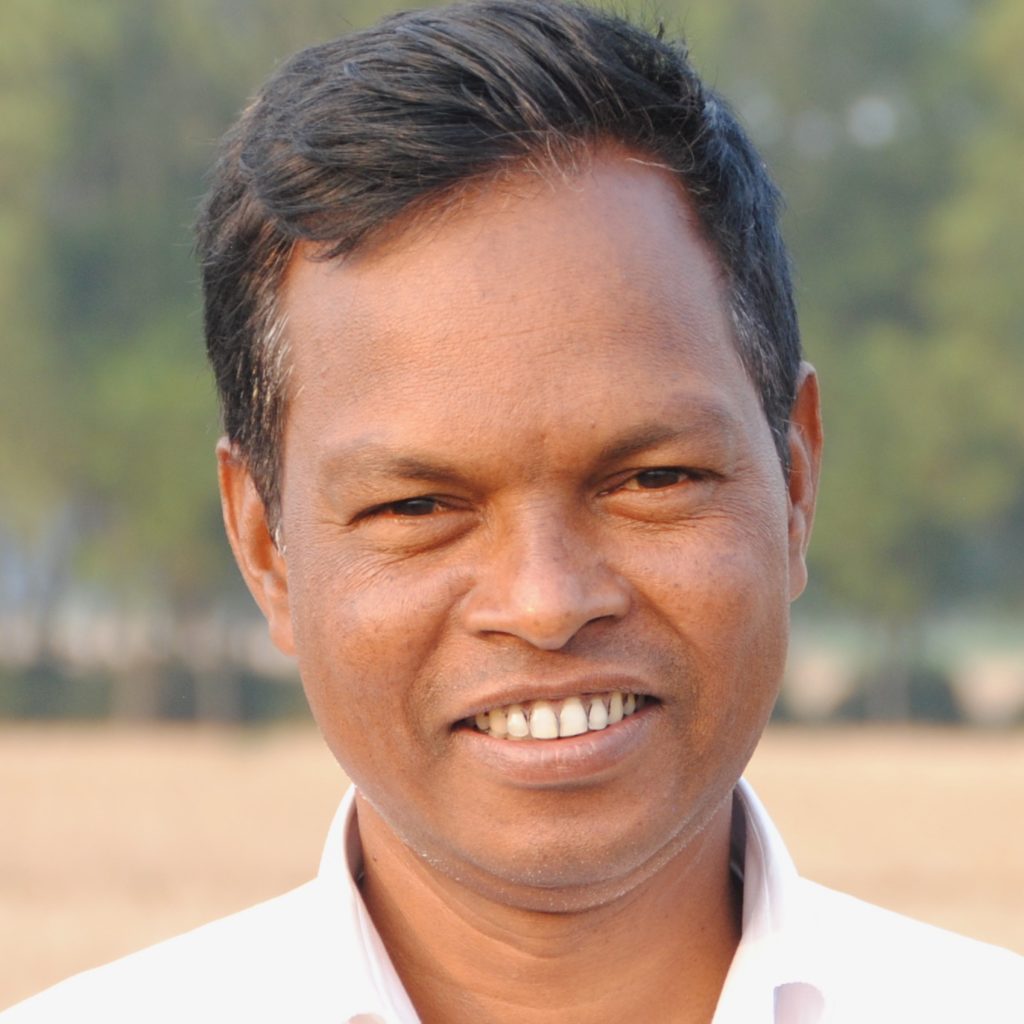 My name is Mrinal Kanti Boonerjee. I was born on March 27, 1976, in a Hindu family. My father was day labor, now retired from all kinds of work. My mother is a permanent tea garden laborer. In my father's family, I have three other sisters and I am the only son of my parents and also, I am the oldest child.
I have come to know about Christianity from my school friends. I would attend different Christian ceremonies, and also was in church service very often. I was so amazed by the behaviors of the Christian people along with the priest. I found that Christianity is different than my religion. I saw there wasn't any peace in my religion. I found the Christian people have peace. So, I became interested in the Christian religion.
I used to help in the Hindu temple while worshiping the idols along with the Hindu priest. I was a conservative leader in the Hindu religion. In 2001 I was invited for a training program through one of my colleagues. That time I used to be a schoolteacher. I decided to attend that training. I took 5 days to leave and went to Dhaka for discipleship training. On the last day of the training they asked those who have sinned to confess it today. I never thought I was a sinner. But I have come to know that the Bible says I am a sinner. I raised my hand and confessed my sin. I was praying and telling Christ Jesus, "I do believe in you, but I am unable to reveal that publicly. If my family, friends and my community come to know they must reject me.
After a long time, in 2006, a pastor Benjamin and his wife came to visit me at my house. They shared with me about the gospel from different scripture like Romans 6:23, John 1:12, 3:16, 14:6. All those verses gave me the assurance of salvation which I never got from the book of GITA.
On Oct 29, 2006, I attended a church service at Jagchora Presbyterian Church. After service a deacon of that church called, those who want to receive Jesus as their savior can stand and come forward. I felt someone pushing me from behind. I couldn't keep sitting. I understood that the Holy Spirit was telling me to receive salvation. I stood up and went forward and shared my testimony of my salvation. From that day, I understood that I received salvation because I received Jesus as my savior. I took baptism on 23/12/2017. After my baptism, I start to preach the gospel in my area. From then on, I didn't have any fear about my friends and community. Even though my community rejected me I stood firm and was following my savior Jesus.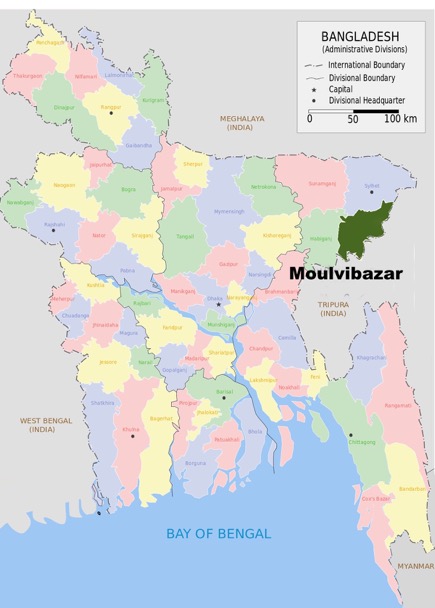 Ministry and Personal Prayer Requests
October 11, 2021–I was able to complete 80% of my target for the month of September. I shared the Bridge Illustration with 12 people, visited 20 families, distributed 73 tracts, and memorized 6 verses. Please give thanks to the Lord.
I want to share the gospel with 20 people, visit 20 families, distribute 100 tracts, and memorize 10 verses. Please pray for me so that I can complete my targets for the month of October. Please also pray for the 10 teams consisting of 48 students so that they can be regular in class with enthusiasm.
September 9, 2021–Thanks to the Lord that He has blessed me with 48 students. 28 are Hindus and 20 are Christians. I have a total of 10 groups. I was able to talk with my two disciples, Polina Kanda and Prince Baroi. I discussed how to regulate a group and apply leadership in a team with them. I shared the Bridge Illustration with 4 people, named Jojon Bonarjee, Chiranjit Bonarjee, Dilip Nayek and Rupesh Tanti. I visited 10 families, memorized 5 verses, and distributed 20 tracts in August.
Please pray for me so that I can form a new team, talk with both of my disciples, share the Bridge Illustration with 10 people, visit 20 families, distribute 50 tracts, and memorize 10 verses in September. Please pray for me so that I can fulfill my goal. I haven't had the call of the vaccine yet and am going through some stress. God may help me to overcome everything and may protect me.
March 13, 2021–The students of Jangalbari are inattentive in class. Pray that they will be interested in learning.
I want to form a new team in the Putiachora Tea Garden. Pray that I can form a team. Pray especially for the leader there, Bagan Panchayat, and the member, to allow me to form a team.
I want to show the life story of Jesus Christ in Kalighat No. 8, Fulchhara New Line and Kakiyachara Tea Garden. Pray that they may know the truth and accept the Lord Jesus Christ as their personal Savior.
I thank God the Father that after a long time He has given me a son and also, He provided for all my needs.
February 4, 2021–Please pray for those students with whom I have shared the Bridge Illustration. They have known the truth, they have the conviction and they are willing to receive Christ as their personal savior, but they have pressure from their family and community. So, please pray for them so they can overcome the fear of  human beings. They are Promita Baraik, Punom Baraik, Nikhil Boonerjee, Srabon Ghoria, Amol Tanti, Rubina Goala, Shiuly Boonerjee, Rubina Boonerjee, Bristi Boonerjee, Bimol Tanti.
Please continue pray for the Rajghat villiage where our two teams are still closed by their village governing body. Pray for those students so they don't lose their enthusiasm during this time. I am contacting with them personally and individually.
I am so grateful to you all who have prayed for me and my wife. My wife bore a son on January 26. He is healthy and in good condition. Pray that he won't catch cold because the temperature is very low now. My wife is suffering with some health issues because of the C-Section. Please pray for her recovery.
December 17, 2020– I have taken 4 discipleship classes with my disciples. They are now learning about assurance of salvation. Two of them are from Catholic background.
I still haven't received the permission from Rajghat village committee. Some of the students are very interested to continue the class, so they are doing their work on the materials personally and I am visiting them personally.
I have shared the Bridge Illustration to 4 unbelievers. Ritna Kondo has decided to receive Jesus as her personal savior. Please pray for her so that she will have assurance of salvation.
I have visited 16 families with the love of Christ and distributed 55 tracts. My target is to share the Bridge Illustration to 10 people this month and visit 30 families and distribute 100 tracts. I am also planning to memorize 5 new verses in this month.
November 10, 2020–I have 8 groups and 64 students. I didn't get the permission from Rajghat Hindu village to start our Bible Study class. Please keep praying for that. There is a possibility to start three new groups in Jerin Tea Estate, Hosnabad Tea Estate and in a Khashi village, and I am expecting 30 new students from these three new villages.
My two disciples, Polina Kondo and Prince Baraik, have some weakness on biblical education as they are from the Catholic Church. Please pray for me, and for them as well, so that I can teach them properly and they have enthusiasm for biblical education. One of my students named Joy Shaowtal asked us to pray for his father as his father is suffering through heart disease.
Please pray for my wife as she is pregnant for 8 months and she has some physical complications.
My target for this month is to visit 20 families and distribute 200 tracts.
October 15, 2020–I have a total of 6 groups consisting 42 students. I give thanks to the Lord that I have managed 14 new students last month. I was able to attend and take classes with every team. Please keep the students in your prayers so the attendance may increase. Also pray for me so that I can form new teams next month.
I have two disciples, Paulina Kondo and Princing Baroi. Please keep me in your prayer so that I can keep continuous connection with them, and I can guide them spiritually.
There was a big team in Rajghat Tea garden. The tea garden leaders compelled us to stop taking classes with the students. Keep those leaders in prayers so that they can change their minds and we can start taking classes again.
I request you to pray for me. I ride a motorcycle in the tea garden areas which is risky. May God save me from accidents. My wife is pregnant and lives in home all by herself. Keep her in prayer and give thanks that we all are fine in our family.
July 8, 2020–Praise God that I got a motorbike from the office. Now I am able to go to many different places even if it is lockdown in different places. My visits increased twice as much than before for the motorcycle. A motorcycle was very much required for my ministry area. God answered my prayer. Pray that I can reach safely more unreached areas with this bike. Last week, I formed a new group of 20 students. All my students are Hindu who have never heard about Christian religion. So, pray that I will be able to set an good example in those non-Christian villages.
I am discipling two students. Both of them are Hindu but they have come to know about Jesus and one of them accepted Jesus and gave testimony in front of his group.
I have shared the Bridge illustration with 12 people, and they all listened to me and agreed with me about God's salvation plan. Pray that God may work in their hearts.
My goal is to make two more new groups in July. Please pray for that.
June 15, 2020–I shared the good news with Bhuvan Rikiamon (age 22) and after sharing, he realized that he is a sinner and Jesus is our savior. Jesus died for our sin and through Him we can get eternal life. We prayed in Jesus name together and he accepted Jesus Christ as his savior and Lord from heart.
June 15, 2020–I shared the gospel and the Bridge illustration with Rujina Akhter (age 20) and through my sharing she got to know how she became a sinner. She lifted her hand for Lord and accepted Him.
June 15, 2020–I shared the gospel and the Bridge illustration with Sobuj Tati (17) and through my sharing he got to know how he became a sinner. He lifted his hand for Lord and accepted Him.
June 15, 2020–I shared the gospel and the Bridge illustration with Raju Tati (19) and through my sharing he got to know how he became a sinner. But he wants to know more about Jesus. I will continue to follow up him and will share more about Jesus.
April 23, 2020–Ministry: Please pray for me as I am a little sad and depressed because of the lockdown situation and also because I wasn't able to reach my students by phone. My target was to make 100 students this year but up to now, I have been able to only involve 46 students. Every day I try to call all my students, but unfortunately, I was able to reach only 5% of my total students unexpectedly. That makes me very sad. Some of them don't have their personal phone, some of them are going through a financial crisis and some of them are struggling with a low network in the tea garden area. I am missing face to face evangelism. But I am trying to do evangelism work by making phone calls. I am communicating with my disciples Bappi and Sagor Tanti. I am guiding them to study the Bible. Please pray for them as they haven't yet received Jesus Christ as their savior. I am hoping and praying that they will receive Jesus very soon. Please pray for them. Also, pray the Holy Spirit will guide them to understand the scripture they are reading now. I am also trying to communicate with our newborn babies, but most of them are unreachable. Those with whom I got to talk, I encouraged them to study the Bible, and I inspired them with the Bible verse.
Personal: I am thankful to God that I got some free time for studying scripture and memorizing them and passing more time for prayer. Because of the lockdown situation, I am getting more time for prayer and I can pray for many people. So, in that sense, I am passing a good time with God and developing myself spiritually. I am also studying the BTCP course materials. I am getting hermeneutics lessons from Thomas Roy through Sanjoy Biswas. Pray for me so that I can be good at hermeneutics.
Please pray for my father and mother as they are getting old and often feel sick.
Pray that I can fix my house as it is almost broken. The tin sheet roof is very old and there are many holes and water enters through the holes which makes the mud wall wet. Please pray for my wife as she is suffering from depression because her third baby was miscarried. She also lost her father last year and lost her brother two years ago. She worries about her nephew and nieces. And for her depression, she is staying away from God. I try to comfort her with the Bible verse, but she doesn't want to listen to that. Pray for me so that I can help her to overcome her situation.
March 3, 2020–Praise God that I was able to make four new groups of in different tribes in Sreemangal area. Pray that I can help them to grow in maturity. Although they claim to be Christian, but they are not saved yet. They don't have the assurance of salvation.
This week I got to share bridge illustration to 15 parents of our students. Twelve of them confessed and received Christ as their savior. Their names are
| | | |
| --- | --- | --- |
| Bimola Tanti | Kopita Tanti | Sraboni Tanti |
| Shapla Vumik | Aurchona Tanti | Mintu Tanti |
| Shujola Tanti | Shukontola Tanti | Trisna |
| Gita Tanti | Promi Tanti | Mouna Tanti |
They are from Hindu families and are our students' guardians. I am trying to bring them to our BCT Church. Pray for them so they will attend our church regularly to know more about God. Also, pray for me so I can take a good care of them.
December 15, 2019–Praise God I was able to join again with BMW ministry. After I started with BMW, I formed 4 new Hindu groups. Pray those Hindu students will get to know about Jesus and receive Him. I am working as an evangelist. Pray I can reach many unbelievers and share them the gospel. Pray God will bless me and give birth of many newborn babies through me.
Pray for me and my wife to have a baby. We have been praying for a baby for a long time. We have been married for four years but yet we don't have any baby. Please pray for that.