Testimony…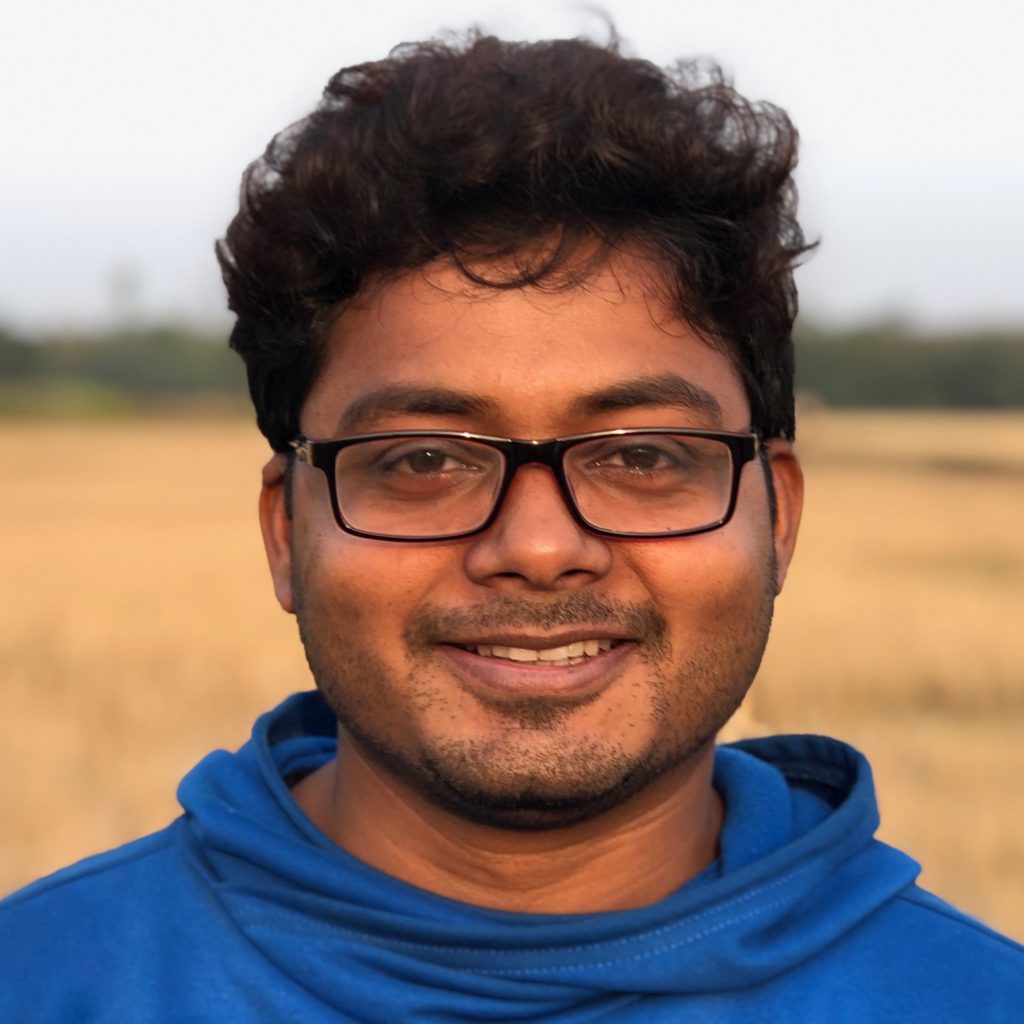 My name is Orvil. Today I would like to share my testimony. Thank you for hearing my testimony!
I was born in a Christian family. But I was filled with tremendous fear of death, suffering and devil spirits as well. I did not know how to get rid of those fears. I knew my family and all of my relatives are all in my life. When I was 8 years old, I heard about Jesus through my Aunt at the family prayer time. And I believed this verse John 14:6 talking about "Jesus says, I am the Way, the Truth and the Life". I was very shocked hearing about this verse by that time, because only Jesus is the only way and it meant a lot to me. I was nurturing this verse in my heart and completely surrendered myself to Him, confessed my sins to Jesus even confessed my sins to others whom I hurt by my behavior. From that time my fear has gone, felt peace at my heart. I realized that He gave me the salvation by His grace. I received Jesus as my personal savior. He became my all in all And I have no doubt about Him at all. My life was completely transformed and from that time I committed to Him that I will serve him in all my life. Till now He is guiding me, leading me, strengthen me in my all situation. I believe that God has purpose in my life through Jesus. Praise God!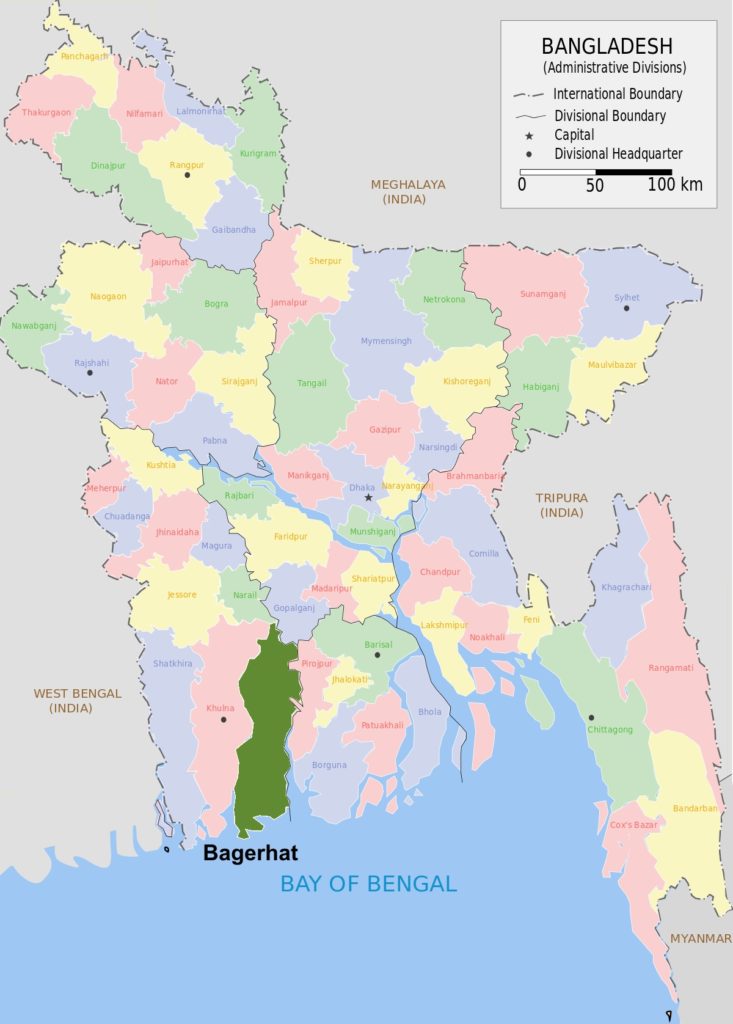 Ministry and Personal Prayer Requests
August 3, 2021–We were able to distribute books to 80% of our students. Praise God! My mom is feeling better now after two weeks of sicknesses. Thanks for praying for us.
We have not sent the books to Barisal and Gopalgang yet. Please pray so God may show a way to send the books soon.
My plan is to help all our staff to make more Muslim students this year. We are working on it. I humbly request the prayer team to pray for us. Suboro Mistry and Kapot Majhi are learning a lot from online training. Please keep them in your prayer and pray so that God may help me to guide them properly.
All the students of Mongla got their new books for this year. Please pray so we can give them good teaching over the phone.
My target is to give 40 tracts in August.
Please pray for Sobuj Bairagi who is serving God alone at Gopalgonj. He needs someone soon to help him. Please pray so that Shovon Biswas can go there as soon as possible after lockdown and work with him side by side. Thanks!
May 30, 2021–Please give thanks to God because He has given us two volunteer staff in the Bagerhat area. Their names are Suborno Mistry and Kapot Majhi. They will be working with us from the month of May. Please keep me in your prayer so that I can give them proper guidance. Suborno's dad (Dipayon Mistry) is currently suffering from tubercolosis and his condition is not very favorable right now. Sometimes he vomits blood which makes him weaker. Please pray for him.
We are looking for an evangelist who must have passion and heart to serve God through BMW. Please pray God will bring the right person to His field.
It has been almost a year since my mother-in-law rested in peace. This upcoming 20th May is her first death anniversary. Please pray about it so that God may provide us the time and opportunity to celebrate her life.
Thanks for your prayers for my wife, Shampa. She is physically and mentally doing well right now.
April 24, 2021–Please pray for the leaders, volunteers and all the students of Bagerhat area. After cancellation the graduation program they became little sad. Need your prayer so we can do something else to recover their worries!
It has been almost a year since I lost my mother-in-law. We were thinking to do a first death anniversary this year but the issue of Covid-19 it seems impossible. I need your prayer for Shampa.
Please pray for Bajua and that area. Last month I did visit there and explored so many Hindu and muslim area are willing to do the course. It will be a huge extended area of Bagerhat if we could start BMW course there. Giving you some name of the villages and sub-district name so you can keep that in your prayer. Chalna, Poddarganj, Chunkuri, Mojamnogor, Koyra, Boga, Paikgacha etc.
Some of our leaders got married and staying at their husbands houses even not in Bagerhat area. Alo Sarker, Mukta Khan, Panna Sarker, Kathrin Joya Biswas, Bristy Khan. Now we need to replace other leaders and seek the best for the gap. Please pray about it.
I have memorized 2 verses in last month. My target is to memorize 5 verses. Please pray for it.
March 13, 2021–This Hindu people group (35-65 years) has been earnestly waiting to hear the Gospel through the right Christian person because they have been cheated by a Christian missionary and are very broken as a result. They came all together to hear me. I started with my witness of how I came to Christ. My life before meeting Christ and meeting Christ and after Christ. They all believed it. I gave them my word that I will come again and share more about Christ and why they need that. They urged me to come again soon. Please pray for them.
March 13, 2021–Please pray for the Graduation 2021 venue for Voroshapur.
After a long prayer we got the Bagerhat area office where we are working now. Please give praise to God for that!
Our leader Alo Sarker who was 3rd year student of BMW recently got married. Please pray for Alo so wherever she goes she will remember the teaching of BMW.
Last year I asked you to pray for our student Mukta Khan who was tortured by her dad and grandfather. A few days ago, Mukta fled from her home and got married with a Hindu guy. Now her dad has denounced her. He won't allow her to come back home with her husband. Her dad asked her not to communicate with her mom or her family. Actually, Mukta is an educated girl, and she was serving BMW as a Volunteer, but she took this decision because of her family. We heard that she was molested by her grandfather quite often. We need an urgent prayer for Mukta's life.
Please pray for my disciple Suborno Mistry and her family. Suborno and her family live at her uncle's territory which does not all belong to them. Her dad is a daily worker, and her mom goes every day to collect COW DUNG for fuel to sell it at the market which is so challenging for them to survive with. Suborno has been helping us take photos for students' admission forms and is glad to say that he is the guy who helped us to make 7 groups at 3 areas. Please pray for him and his financial breakthrough.
I have almost 40 catholic students who do not have assurance of salvation. I am planning to help them on it. Please pray for this number of students.
The weakest group at Bagerhat is Malgazy. Even after the Covid-19 pandemic they had many issues in the Church with catechist and Father. That's why they could not make it. But our plan is to let them come back on track soon. Please pray for this group. Malgazy is next to Mongla port.
Please pray for my grandma (90 years old). She is sick now. She is our 2nd year student and so active in reading Bible and writing. Pray for her quick recovery.
Thank you to BMW board for all your prayer for us.
March 7, 2021—Muslim Abu Sayed (age 53) is a chef. When I met with him, I was listening to a sermon of a Muslim priest from a mobile. He asked me if I could please turn the sounds up for the sermon. I did and started talking with him about his interest of the Muslim religion. He was admiring Mohammod by saying Mohammod is the last prophet and that he loves him. I listened to him first then I spoke of Isa/ Jesus to him. I explained who the Jesus is and how many times the Quran mentions Jesus in the books. He was shocked hearing that. I shared that the Quran said Jesus will judge everyone including Mohammod in the last days. Abu was glad hearing that but inside he was hurt. Please keep Abu in your prayer.
February 4, 2021–Please give thanks to the Lord that I was able to visit 10 groups and completed taking the 1st book exam in every group and prepared 40 students for graduation in Bagerhat. I was able to share the gospel with 20 people and distributed 40 tracts in an event where all of them were non-Christian. Please give thanks to the Lord that 12/13 people responded positively to hear from me about Jesus again.
I have six disciples. Please give thanks for my disciple Romareo Izordar. He got engaged with one of our BMW students named Munna. Shuborno will be going to Dhaka for a job. Linson is learning about faithfulness and Nirmol is learning how to present the Bridge Illustration right now. Especially pray for William's mother. She had a stroke a few months ago. We helped his family with Mercy Funds. She is now paralyzed. Pray for her so that she and her family can rise from this problem.
I have plans to share gospel with 20 people, distribute 70 tracts, and memorize 2 new verses. I have struggled in memorizing. Please pray for me so that I can overcome this weakness in this new year. I am confused about selecting a venue between Kanainogor and Voroshapur for the graduation program in Bagerhat. Please pray for me so that God may help me to select the perfect venue.
January 27, 2021–I was sharing the gospel with Mithun (Hindu, age 23) and asked him if he would like to read a verse from the Bible to see what was written there. I presented to him a Bible and opened to the verses Ephesians 2:8-9. He read it and then I asked what he understood. He said that he could understand that we cannot go to heaven through our good works and only Jesus is the way to go to heaven. I appreciated his thought. He also shared that he wants to recieve Jesus in his life and he is being prepared to confess the name of Jesus to everyone. He also wants to know more about Jesus. Please pray for Mithun. He is suffering from pulmonary tuberculosis. We gave him money from the Mercy Fund before. This time we went to him to give him a Bible. We told him we are praying for him. Please pray for Mitun so that this soul may be saved until the end and we can nurture him spiritually.
January 22, 2021–After discussing the Quran, I asked Nazma (Muslim, age 40) if she knew what the Quran has said about Isha (Jesus). Isha said that we should love even our enemies. But the Quran says that we should punish our enimies or shouldn't mix with them.This is the exception of every prophet that Isha told us to love no matter what. She agreed with that. After hearing this she invited me to give a speech to some students who come to her house to do school.There were about 28 students and 12/13 students were Muslim. I told them the story of the garden of Eden and the blessings through His creation. He gave us trees and grains as food. We not only have to take care of creation, we also must find the way of salvation. The reaction of the students weren't either positive or negative. They listened to me carefully. Their teacher Nazma appreciated my speech for them and invited me again to share some good thought if I ever get any opportunities to come.
December 17, 2020–By the grace of God I have started to take exams with every team. All of the teams are far from my home and every group is big in student's number. May God help me with opportunities to take exams without any bigger difficulties.
I have a special request for a team of Kamardanga. There are about 60 students and we have no place to sit. The nearest Baptist church is not helping us because of some local problems and other ministries. Students do classes sitting on a water tank. It is becoming quite difficult day by day running team activities over there. We have contacted the pastoral superintendent of Khulna Baptist Church. Pray God will work through him and make a way to save that team.
Please pray for my disciple, Linson Biswas, as he is leading a big group at Chila. I can see he is growing in faith. He is facing some financial problems and has some problems with his family. But he is trying to maintain those issues wisely. I am trying to help him and in touch with him so he can grow more and more.
Last month I had the privilege to share the Gospel among 3 people. My target is to share the Gospel with more than 20 people this month. The Bangladesh Government is going to lock down again at the same time Covid-19 is spreading more than ever at Khulna. Please pray for our safety.
November 10, 2020–Please give thanks to God about the accomplishment of our target. Now we have 305 students at Bagerhat Area. Shampa is taking care of almost 100 students and me the rest. Please pray for our new group Tilok. There are some Hindu students at Voroshapur willing to do the BMW course. A few days ago, I was able to share the Gospel to 60 Hindu people which is about 25 families. Twelve of them received Jesus.
I am very glad with my two disciples, Suborno and Romario. They both are very good in church participation and leading devotion. Both of them are developing spiritually. They have become excellent volunteers in our area. Please pray for them and me so that I can guide them properly and God may help them to hold their passion for God's kingdom.
November 6, 2020–I spoke with Pobon Mondol (60, Hindu) for one hour.  Pobon is an oldest person at his society. He admires Christianity but he has fear to lose his society if he confess Jesus as his personal savior. So I encouraged him to receive Jesus. I said him, no need to receive Jesus openly. Only you have to receive Jesus and believe in your heart. So he said, "Yes I do." Please pray for Pobon.  
November 6, 2020–I spoke with Alokesh Mondol (24, Hindu) for one hour.  I had a great time with Alokesh. It was challenging for me to approach Jesus to him because he cares about his religion. I said it's ok to love your religion but I would love to share who loved you before He created you. I shared Bridge Illustration through Romans 6:23. After I shared Alokesh understood but still he is not in right point. Please pray for him.     
November 6, 2020–I spoke with Bonkim Mondol (45, Hindu) for one hour.  Mr. Bonkim is very devoted to Vogoban (God). Santa is his daughter who is studying at College. His son name is Alokesh Mondon who is studying at the university. I have shared them from Romans 6:23. Then they responded yes. I talked about Gita. After I shared, Bonkim said "If the Gita talked about Jesus why we should not receive Jesus as my own savior." Please pray for Bonkim. Then I shared my testimony to Bonkim and said if you read Gita thoroughly you will come to know the truth. Please pray for Bonkim so he can see the light of Christ. 
October 20, 2020–Anupom (40) and Mithun (37) are couple. I had a great time with them. I gave them a Bridge Illustration based on Romans 6:23. Anupom understood the assurance of salvation. Mithun was little unsure about assurance of salvation but after my Bridge Illustration she understood about it. So we prayed together and praise God for what He has done in their life. Please keep them in your prayer. Mithun is a first year student of BMW.
October 10, 2020–Mrs Najma (40, Muslim) is very devoted to Allah. Khadija (20) is her daughter who is studying at Madrasa. Najma never watches TV, doesn't hear romantic songs and doesn't like dance nor does she like modern culture. She considers her family as a spiritual family. Firstly, I started to talk to her about loving our neighbor. She said the Quran says if you can't love people how can you love Allah. I said do you know what Bible says about it. She said no. So I told her the Bible says we are even to love our enemies. Najma agreed with me. Then I shared her with her from the Bible and the Quran. She respects the Quran so I shared with her several times how you can see Isa in the Quran. More than Mohammad, Isa is mentioned in the Quran. Najma was not very happy hearing that, but she did not refuse what I was saying. Then I shared my testimony with her and said if you read the Quran thoroughly you will come to know the truth. Please pray for Najma and Khadiza so they can see light of Christ.
September 26, 2020–Antora (13, non-believer) is a student studying at class 7. She does not have assurance of salvation. She was confused about the Jesus' death and the meaning of his atonement. So I explained to her from Romans why Jesus came and about the meaning of this life? She understood what I said to her. She needs your prayer now. Please keep Antora in our prayer.
September 6, 2020–Hindus, Sojol's (34) wife is Champa (26), and Ayani (17) is their neighbor. This is the third time I have shared the Gospel through the Bridge illustration them. This time was a long conversation with them. Even though they are Hindu, they respect Christianity. Since this is my 3rd time sharing the Gospel with them, I was a little straightforward with them and challenged the about Christ. I talked with them about the weakness of Hinduism and the strength of Christianity. They listened carefully to what I was pointing out to them. I said I read Gita and Gita also talks about Christ. Many god and goddess failed and had sin in Gita but Jesus never sinned. Even we see Jesus 23 times in the Quran. Champa bent her head while I talked. So I asked Ayani do you read the Bible I gave you. She said I did not have time yet, but I will read it. After hearing this, I have shared my testimony and about Jesus and eternal life from Romans 6:23. After giving my teaching to them, they did not resist it. That's a good sign. Please pray for these 3 so one day they may see the light and come out the darkness.
September 3, 2020–I have a total of 270 students. I praise the Lord that I was able to reach 200 students in person and over the phone. I visited all of the groups except two groups. The groups are in Malgaji and Khanpur. Though the government lifted the lockdown, the areas still don't want people to visit from outside. Please pray for those areas and people so that I will be able to visit them next month.
I shared you that we prayed God would give us an opportunity to start a group at Sanermath, Bajua. I am going to start a class there next week. Please pray for the weather and the situation. We already have 10 students there in 1st year. Praise the Lord! On the 4th of this month I have to take exams at Chila. Still some students are scared to gather together, and some parents do not allow them to come for the classes due to Covid-19. Please pray for the exam and those parents and students.
I shared the gospel with 4 Hindu people. They were all from higher class Hindu society. After my sharing, they understood the idea, but they didn't accept it from their hearts. Keep them in prayer so that I can follow up later with them and ask God to provide me with opportunities. I desire to follow up with a man named Mithun. He confessed Jesus Christ as his savior but still didn't accept. Pray for him especially.
I have 5 disciples and I was able to talk with all of them. I discussed belief with them. All of my disciples are very active in BMW and are college going students and because of corona, lack of employment opportunities, their families are in financial crisis. I request to pray for Suborno, Linson and Romareo so that God may provide them such opportunities to help their families.
Please pray for Philip's family. All of them got Covid-19. Philip's wife Rita is our 2nd year student. They have one son and one daughter, named Antu and Antora. Antu is doing the 3rd year course and Antora is doing the 2nd year. All of them are on medication. Rita also is in the hospital with asthma which is bad. This family is having the hardest time. Your prayers can bring miracles to them so they could recover and live the normal life again.
I have a plan to memorize 10 verses next month. Dalwar Hossen will be visiting my groups in Bajua 7th September. Keep us in prayer.
August 18, 2020–Liton (age 55, Hindu) is a farmer. He has 5 people in his family. Liton did not know Jesus properly and was willing to know more about Him. But he also does not want to hurt his own people. As I shared the Gospel with him. It was not comprehensive to him. He heard what I shared and told me, "I want to follow Jesus but if I accept Jesus my own people will go against me." So then I shared with him about my life with Christ and what it feels like according to the scriptures. Liton asked me to pray to God so that God can give him more faith and courage to make him strong. Please pray for Liton so that God may speak in his heart and one day he can see the light of God.
August 16, 2020–Bashonti (age 43, Hindu) has never been in a Christian church and she was eager to hear about Jesus and Christianity. She told me that she is not afraid of her own people. Many Hindus can't come to Jesus for the fear of losing relationship of their own people. After hearing that, I shared my testimony and about Jesus from Romans 6:23, sharing about eternal life. After giving my teaching to her, she said, "I love Jesus." Anyway, she said that she wanted me to take the teaching to her relatives so that I could share about Jesus and she thinks that everyone would accept Christ as their savior. Please pray for Bashonti, through her many people will come to Christ.
July 16, 2020–Mithun (24, Hindu) is a student of University, studying Civil Engineering. He has been suffering with tuberculosis and jaundice for more than six months. He went to many doctors and hospitals but nothing good has happened. So, I told him, "I can share with you about a physician who can heal your body and souls together. Would you like to hear?" He said, "Please tell me about it." Then I directly shared that it is only Jesus who can heal you, but you have to allow him to come to your heart. Then Mithun came near to me and said I do believe. So, I read Isaiah 53 for him and prayed. Please pray for Mithun.
July 15, 2020–Muroti (55, Hindu) is a farmer who lives at the village with his family. They have been seeking the true God but have not yet found Him. So I asked, "Do you want to hear about the true God?" He said "Yes, please." Then I shared the Bridge illustration. Muroti said he never heard this kind of word about God and His son Jesus. He said he would love to accept Jesus as his savior, and he requested to pray for him and his family. Then I also talked with his wife and children about Jesus. They said we believe Jesus and accept Jesus. I was really happy inside. So I gave Muroti a Bible and prayed for their life.
July 5, 2020–Ministry: Please pray for our 3rd year students. We have 20 3rd year students at our area. All of them got the books. Virtually I am in touch with them, helping them finish chapter by chapter over phone. Most of the 3rd year students are our group leaders and volunteers. Now we have 252 students at Bagerhat area. Many of them do not have internet access or even mobile phone. At this point some leaders are reaching out to them. Basically, at Mongla Covid-19 is spreading all around. Students and their families are living with fear. At this point, it is a little hard to push them to study. Please pray for them so they may prioritize the God first and stay away from any kinds of rumors and fears.
Personal prayer request: Me and Shampa are planning to move to our new house at the end of this month. The house we are living in now is close to the highway road, which is noisy, dusty, and not safe to live. We are glad nothing bad has happened. The new house we are moving to is very calm and peaceful where we can concentrate more on our online classes, meetings and communication. We are very thankful for that! Please pray for our move. Thank you for your prayers.
June 12, 2020–Yousuf Molla (age 23) currently lives in Uzalkur, Bagerhat. He is very sensitive on his religion. Every time I talk with him regarding religion, Quran, Bible, Jesus always have long conversations. Yousuf has degree of his religion. He loves Muslim rules and Muslim priest, and Prophet Mohammad is his favorite person. Any time I talk with him about Jesus I have to keep all those things in my mind. I learned many unknown stories of Quran from Yusuf. We talked about the tomb of Christ, Mohammod in the Bible, beginning of the Muslim religion, rules, and women's position in Quran etc. I hear more than I share because he likes to share. During our conversation, I pushed him 3 times to talk about Jesus and the true God, but as much as I push, he diverts the conversation and ask me another question. I shared with him directly that the Quran says, do not spare anyone who bothers you and who is against you but take the revenge, but only Jesus says, always forgive, do not take the revenge. Then I asked do you beat your wife, is it legal in the Quran. He said yes, we can beat, but there is some way to beat softly so wife would not be hurt. Hearing this I was crying in my heart. I prayed God to help this guy understand the truth. Please pray for Yousuf so Jesus will bring him in light so he can see the truth. Thank you! 
May 27, 2020–Hello friends, I hope you are doing well. Today I would love to share some of my activities during the quarantine so you can keep me and our students in your prayers. I have 249 students in my area with two disciples. During the time of lockdown mostly I am talking and doing class with them over phone. We could not reach all the students with mobile phone, because some of them do not use mobile phone. So, in the last three months I was able to contact almost 180 students. We could not distribute the 3rd year books yet. Only the students at Voroshapur and Kamardanga have the 3rd year books. In the last three months I was even able to do class exam at Ramdebpur, Voroshapur, Boronobabpur and Kamardnaga.  At Kanainogor mostly we have 1st year students. Before lockdown I did one class with almost 30 students, but now due to internet and network crisis have hardly done class with them.
Chila, Kamardanga, Kanainogor are badly affected by Cyclone Amphan. Please keep these three villages in your prayer. Some students there finished their first books of the year but most of them still studying.
I have 2 disciples named Suborno Mistry and William Sarder. William's mom has been paralyzed since 2017. Still she is in bed. William's dad and William are taking care of her.
God helped me to do classes over phone with the students who have books. The rest of them need books as soon as possible. I am praying to give them books and trying to find a way soon so they may get books in their hands. Cyclone Amphan was too bad at Kanainogor, Kamardanga, and Chila.
Even here at Voroshapur we have a family (Philip Khan, Nomita Khan) who depend on their vegetable garden which was devastated by the cyclone. They invested all the money for the garden and the cyclone came and destroyed all the vegetables like beans, eggplant, pumpkin etc. Please keep them in your prayer. Both of them are our students. Nomita Khan (Philip's wife) is our 2nd year students. Not only that, Philip's kitchen was badly damaged by the cyclone. Nomita requested to BMW if it is possible to help them out in this difficult time.
I believe you still praying for Shampa. She is doing better now. My request to you to continue pray for her. Thank you so much!
May 15, 2020–Sheuli is our Muslim 2nd year student, aged 23. I have shared the Gospel with her twice before. So I felt I needed to share about feeling guilty with her this time. So, I asked her are you taking fast during Ramadan. She said no I missed many of them. So, I asked her how do you consider yourself as a Muslim now because break the rules already. She said as long as I pray five times a day my sin may be gone. Then I said all right, so do you pray 5 times a day, like did you pray this morning?  She said no. Then I asked her again since you break the rules again are you feeling guilty now? She responds yes. The time she said yes, I shared with her if you are a daughter of your Allah how could you not be freed yet. I see you do not have any freedom, but you are living with guilt and fear in your heart. Then I shared about my God and religion. She was smiling and was quiet during my sharing. Please keep her in your prayer so God will speak to her heart so she will come to know Jesus.
May 11, 2020–Rejoan, a 39-year-old Muslim, lives in Vuter Vita. He goes from one area to another area to give treatment to animals like cows, goats etc. Sometimes he comes to our home to see to our goats' health. This is how I came to know him. I was waiting to share Jesus in the Quran to him. So today I was able to share with him. To begin our conversation, I ask him how many marriages are allowed in Quran. He says more than one if you able to take care of your wife. Then I jumped to another subject about which he would love to talk I thought. I started to talk about the virus which is written in the Quran. I asked him, do you know about it? He said yes, I heard our Huzur (priest) preaching about it. So, I shared with him some verses from the Bible talking about the sickness and diseases. After I shared with him, he shared some of his memories from his childhood. He used to go in a church and heard the Gospel and it made him feel good. He said some people think reading the Bible is a sin, but he thinks it's not a sin at all. Again, he said Jesus in the Bible never talked lies. When I heard this, it made me think he needs a Bible. So, I shared that I also read the Quran. He was silent. In my next talk with him I will try to give him a Bible when he will come to our house. Please pray for Rejoan. 
April 17, 2020–Please pray for my health. Since I am stuck at home due to Covid-19, I had to maintain my eating and exercising every day. I am struggling with  sleep. Please pray for my health so my health would remain sounds as same as before.
Prayer request for ministry: Actually we need prayer for 70 percent of our students' families as they are starving every day. Most of them staying at home and going to bed with hunger because of the Covid-19 situation. (We have 249 students at our area). Most of them are spending a measurable life which you already can imagine. Thanks!
February 19, 2020–Hello prayer partners, giving my gratitude from the core of my heart as you consistently praying for me. Student prayer request: Please pray for Mukta Khan who is our 2nd year student lives at Voroshapur. She is studying at the college. Unfortunately, her Dad wants her to get married soon, seeking for a groom but Mukta decided to continue to study. She has been tortured by her dad and grandfather. Me and Shampa were able to stand beside her mentally and spiritually. This is what we can do now so she would be strong enough. Please pray for Mukta and her family as well so they may able to take right decision at this time. Ministry prayer request: We need a BMW office in Bagerhat area. Matthew Dada asked me to find an office last year. From that time, we have been praying and finding for an office at Voroshapur. Please pray for that so we would find a right place which would be good and safe enough. Praise point: We had invited 22 guests in our graduation program at Voroshapur. All of them came. It was a surprise for us. In 2020 I want to communicate with more leaders at my place so BMW could expand all over at this area. Please thank God and pray for my goal. Thanks!
December 12, 2019–Please pray for my target of one hundred students to be graduated this year. But since they have school and college exam until 1st week of next month I have to wait for their exam to be finished as well. Please pray for all of them. This month is very busy month and the road is crazy. I need your prayer for my safety as well. Secondly, please keep Voroshapur (Village) in your prayer. This is going to be the first time we are having a graduation program here. There is a lot of preparation ahead. Personal: Actually I need more energy for anything now. Sometime when I see some students are crafty and avoiding their study as well as avoiding me to get rid of their study and exam then I feel so bad. I do appreciate your prayer!
November 24, 2019–Ritu (22) is our first-year student, but she does not have assurance of salvation. I shared with her the Bridge Illustration that Jesus came down and why we should believe in Him. So, after our long conversation she was close to the point, but I need to help her more, and it looks like she needs to hear more about it. Please pray for her.
November 18, 2019–Lotif (age 55) was begging for money while I was there. I gave him 5 taka. And then told him I am a Christian and I believe God. So, I asked him to share what was going on with his family. He said that he lived in Dumuria etc. I asked him if he had peace in his heart. He replied in the affirmative and said that he had peace in his mind. I thought he was trying to please me. Again I asked him if he believed God? He said, "yes." Then I shared with him about Christ. But he looked so angry, so I stopped sharing and escaped slowly.
November 10, 2019–This is my 2nd time of challenging Sheuli (age 29) about Christ with some Ayat (verses) from the Quran. So, I showed her a verse from Sura Marium (Book of Mary) Ayat 33. It says that Jesus was born, and He will die and raise again. When she saw and read this verse she was surprised and told me that she will ask about this verse to Huzur (Priest). Please keep her in your prayer so she could see the light and truth one day.
November 8, 2019–As you know we had a successful mini camp at Chila last month. Seven students received Christ and got the assurance of salvation out of 60 students. I am writing their name under this email so you can pray for them.
William Sarder
Mou Sarder
 Suken Hira
 Suborno Mistry
Chanchal Khan
Niece of Mou Sarder
Linson Biswas
Please pray for Yousuf Molla so God will open his eyes to see the truth. I had an opportunity to share with him about Jesus this month. Please pray for our 1st-year student Milka Sarker (Kanainogor) and 2nd-year student Joya Biswas (Chila) Milka is getting married in November And Joya is getting married in December.  Pray for anything they need for the wedding. Both of their parents are dependant on the river. They are fishermen. Joyas Dad asked us to pray so her daughters' wedding would be done as they expected.
October 11, 2019--Shorna (a Muslim, age 18) is our first-year student. She is regular and curious to know about Christianity though she is always quiet and a good listener. I had the privilege to share with her about who Jesus is and why we should receive Him. During my challenge and sharing she listened with patience. Please pray for her so she will open her mouth and speak up her faith. Thanks.
October 4, 2019–Few groups of people are so powerful in Bangladesh like Molla. It was not easy to talk with Yousuf Molla (a Muslim, age 24) about the religion or Mohammed. But by the guidance of the Holy Spirit, we had a long conversation. Yousuf was trying to tell me many good things about Islam. He said our dress code is so decent like Burqa, Panjabi. All women and men should wear this etc. I asked him what he thought about Isa Nobi (Jesus). He said I believe Jesus and we respect Jesus that He will come in this world and we do not believe as you believe that Jesus already came. I told him He already came and died on the cross and rose again. He will come again. He will judge the world as Quran says. We had little cross conversation about this, but the good thing is I could make him to think beyond about Christianity. I asked him what is the meaning of Islam? He said peace then I asked do you know the King of peace. After this we stopped talking about this and in my next talk I will share him again. Please pray for Yousuf.
October 3, 2019–Dear Prayer Partners, I would kindly request you to pray for Taslima whom I did evangelism in this month. She is very disappointed with her religion. I will talk to her again about Jesus and salvation. I need your prayer for breakthrough her heart. So, God will open her eyes and she could see the real God. Thank you!
I have another prayer request: As you know we are going to have a mini camp at Chila, Mongla area. We have been waiting for this time to come. We are hoping to win new souls at this time. This is the target for us now. Please pray God will bring the right people in that camp. Thank you!
August 19, 2019–Hello Prayer Partners, please pray for one of our leaders, Satabdi Sarkar, who lives in Malgazy, Mongla. She is the only leader taking care 17 students there. After failing her 11th grade exam, she felt depressed and heartbroken. At this time, she seems inactive. Please pray for her so we will get her back with cheerful mind and active again soon. I will go there this week. It has been 3 days of a lot of rain. The nonstop rain is overflowing our area with flooding. Please do not forget to pray for this area and we who are living among this weather. Thank you!
We have 6 Hindu students at Jugeedanga, Bagerhat. The main student named Sumon just finished his study and was doing a job at the bank. Unfortunately, Sumon Devnath died. He was electrocuted. I went there yesterday to console his family. We had a good time sharing about hope, peace through Jesus the God. Please pray for his family. He has an old age mom, elder brother, and his wife with one kid. We are praying for them too so they may meet Christ soon.
July 25, 2019–Hello Prayer Partners, it has been a great month for the ministry. As I wrote before regarding the new group at Malgazy, Mongla. We went there met the local leader and most of the students. It did go very well. Praise the Lord. All the students and that leader also willing to go for our BMW diploma course. We are the first ministry there at that Catholic and Hindu area. Praise God for that. But still I need to meet a top leader who is the headmaster of the school as well as a catechist there. I will go there again next month to meet him. If our conversation will go well then, we can expect for at least 50 students there. I need your prayer.
July 25, 2019–Please pray for my leg's bone. While I was crossing the river by boat with my motorbike I got hurt down by my left knees. It was raining and dangerous. But God saved me. I could have sunk into the water with my bike. But thanks God! I need your prayer for my safe journey as well. Thank you!
July 2, 2019–This Saturday I have invited two leaders from a Catholic area to be at our leader's meeting with Satish.  They have been preventing some of our eager students from the meeting.  We hope they will understand our ministry better after meeting with us.  Then we will go with them to their village and meet more of their leaders.  Pray that they will be convinced to allow their young people to take our course. Pray for one of my disciple Shuborno as he is waiting for his school final exam. He has a great heart for Christ. He wants to serve God through the ministry. But for his family's poverty, he may have to go to the city to get a job and support his family.
May 2, 2019–Some of you know about our upcoming plan for the wedding. And glad to say that the date is already fixed. It's on 7th of June next month. Please keep me and Shampa in your prayer. Another urgent prayer request. Our area is being threatened by the IS terrorist. We are in a vulnerable situation. Police are patrolling all over Mongla, Bagerhat area including Voroshapur. Please keep us in your prayer for safety so God may give me strength at this very time. God bless you!
April 15, 2019–I have 40 students at Kamardanga, Mongla. But unfortunately, we do not have any place to have the class and gathering all students. We used to sit at Catholic Church and Baptist church. But after some days the leaders of the Church indirectly ask us to pay some money for using their Church hall. The reason we still finding a peaceful place so we could have a good gathering. Pleas pray for this. And this 17th of April we are going to have a leader meeting at there. One student invited us to have the leaders meeting at her yard. But her house is little far though. But we choose to have the leaders meeting there first time. Please pray for that meeting too. Thanks.
March 2019–I am working in Bagerhat area which is pretty big area. Still I am working as a part time teacher. Pray that I could be full time soon. One of my disciple Shubarno is helping me a lot in many ways in my ministry area. I am trying to make two more disciple this year which is on process. I have already reached to 88% of my total goal in my area. Pray for me as would be able to complete rest of my goal by month of May.
We have successfully completed picnic program at Bagerhat area. 100 students were present in that gathering. We got very good response from our students. The volunteer team did a great job in this program.
I was able to share my testimony to three of my Muslim friends they are Nahid Hasan, Hafijur Rahaman, Apu Sheikh. We had a very good discussion during that time. So, please pray for my three friends so that they will be able to know Jesus Christ and how He saves us.
Pray for one of my students named Miky Khan, daughter of Lipi Khan, as she got wound in her throat. She is under treatment now. Please pray for her recovery.
March 2019–My mother is suffering from the injury in her right foot. We found three bone fractures in that foot. She is under three months treatment. One month has already gone. Pray for her quick recovery. Give thanks that she is now in good shape. Pray for me and my fiance' as we are taking preparation for our marriage. I am so happy that my fiance' ( Shampa Bain) is  now the volunteer staff of BMW at Khulna area. Put her on God's hand so that she could be a great help for this ministry. My mother is healed.  We are so thankful for that.
February 11, 2019–Pray that in this month I will select the right volunteers to train and disciple for this year's ministry.
February 11, 2019–This is the season of forming BMW groups.  My target is to have 200 students by the end of June and graduate 100 by December 15.  I need your prayers.
February 11, 2019–Pray that I will be able to marry Shampa Bain by late May or early June.  Here she is at the 2019 Khulna graduation program.