Testimony…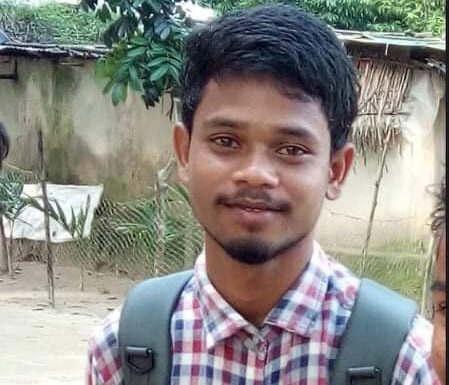 My name is Philimon Mardy. I am 23 years old. My father's name is John Mardy and my mother's name is Aroti Saren. We are six brothers and sisters, and I am the fourth one among them. I was born in a Christian family and because of that I used to go to the church meetings and Sunday school sometimes. I was a member of a Lutheran Church and I was given baptism when I was a newborn baby. I didn't know what was needed to be a Christian, about faith and accepting Jesus. Some events take place in the lives of people when they begin to understand the meaning of life. Such an event took place in my life.
During my college days, in Aug 2016, I got an offer from our church to attend a pastoral ministry training for three months at Rajshahi Amnura Mission. There I began to understand that I am different, and God has something to do with me. I was passing my days there in reading Words, meditations, and prayer. September 26, I could feel the death of Jesus and its reason during one of the classes. After training, I came back home with some basic knowledge of Christianity, but I did not completely surrender myself to Jesus.
The BMW course started in our village in 2017 and started completely from 2018. I became team leader then. During this course, I came to know how important it is to accept Jesus as personal savior in one's life to get eternal life. In that year I went to a one-month rural pastoral training in Dhaka arranged by NCFB. There I realized how to get eternal life through a new life. A pastor was teaching us the verses John 3:16 and John 3:3. Then he invited us to surrender ourselves to God and told us to confess our sins. That moment I could not hold my tears, I confessed my sin and at once I could feel peace in my heart. I knew this peace came from the forgiveness that God has given me. The day was September 25, 2018. The verse Matthew 28:19-20 is my inspiration to work for the kingdom of God. After that day, I could see the changes in me. I always tried to live a holy life. I came back home and became more attentive to the BMW courses as I was team leader, and I had a lot of responsibilities. In January 2019, I got the five assurances through minicamp. I knew from that day that salvation never is lost, and I am sure I am going to heaven. From 2018 I have been with BMW as team leader and volunteering them. I was certain on my motive to serve Lord and I made my decision for working for Him throughout my life. God blessed me with an opportunity as a volunteer staff to broaden His kingdom in Ranisangkal and Horipur of Thakurgao district. I am so much grateful to my Lord for this opportunity. Please keep me in your prayer so God will be my guide in this new path, and I can stay faithful to Him.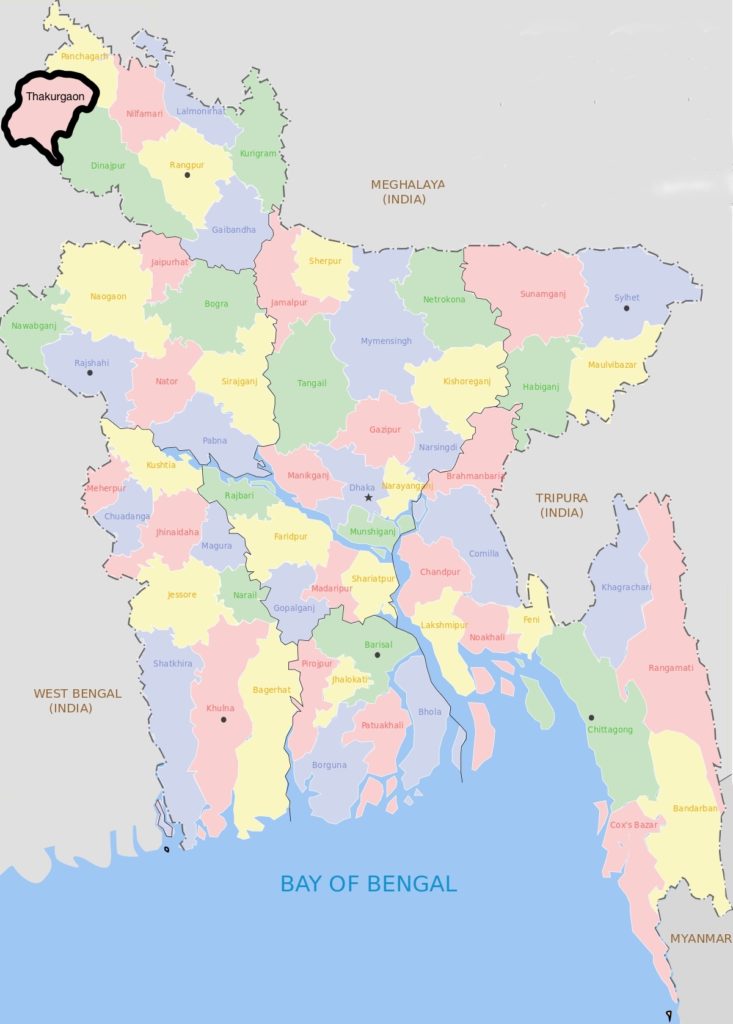 Ministry and Personal Prayer Requests
September 22, 2021–Please give thanks to the Lord that He has been using me for His kingdom and kept well me and my family. My younger brother got married and everything was good. Thanks to the Lord. I am developing myself through training which I am able to apply in my work. In August, I gave 9 classes to different teams, memorized 13 verses, visited 25 families, distributed 35 tracts, and shared the gospel with 3 people. I also studied first three-year course book and gave exam. Thanks for praying for me.
I want to arrange a team leader meeting, share the gospel with 4 people, distribute 50 tracts and visit 40 families in September. Please pray for me so that I can complete my goals for September.
July 15, 2021–Please give thanks to the Lord that He gave me an opportunity to meet with all the staff of BMW in Sreemangal and have beautiful teachings from uncles David DeCook and Thomas Roy. The Lord also saved me from a bus accident while we were going to Sreemangal for camp. When I came back, I was sick for many days. I was not able to work properly in my area in June, but I praise the Lord because I recovered by His grace. I give thanks to the Lord for giving me the opportunity to have good fellowship with the staff during camp. I was able to talk with 25 students and some team leaders over the phone, take classes in 6 teams, visited 21 families, distributed 30 tracts, and shared the gospel with 2 people. I also memorized 11 new verses in June. Thanks to the Lord for giving me such opportunity and thanks to the prayer team for praying for me.
Please pray for me so that I can keep contact with every team over the phone and especially pray for the area Ranisangkal. I have shared the gospel with two people. Their names are Projikel and Ananta. I shared the verses John 3:16, 5:24 and Matthew 28:19-20 and explained how a sinner can get eternal life and assurance of salvation. Please pray for them so that they can understand the value of salvation. In July, I want to share gospel with 4 people, visit 40 families, distribute 50 tracts, memorize 15 new verses, and collect mercy fund for the corona situation. Please pray for me so that I can complete my goals for July.