Testimony…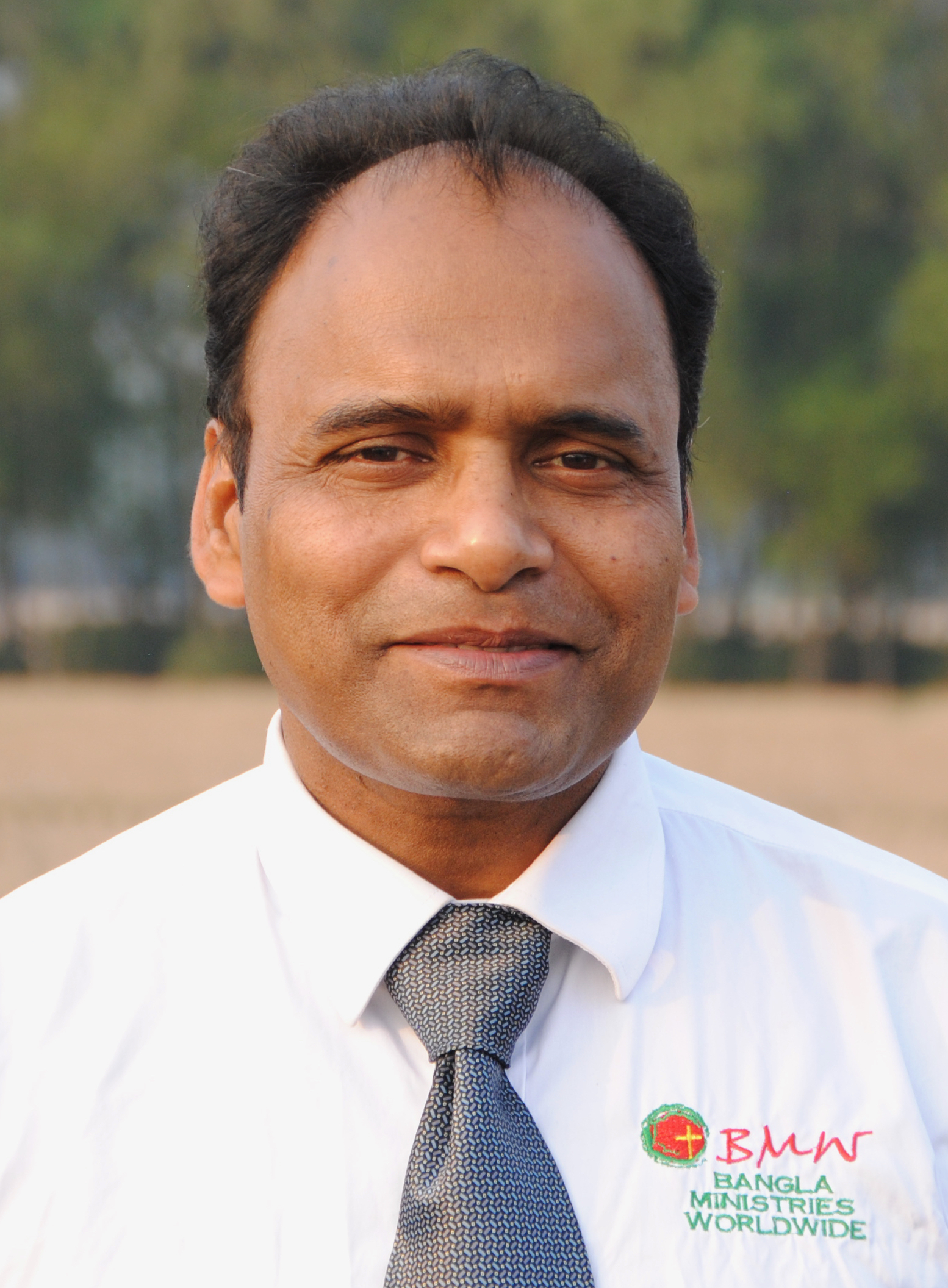 My father is Rabindranath Samaddar. My mother is Pabitra Samaddar. I am from Gopalgonj, but now I live in Sylhet. I was born on March 3, 1975.
I have had the honor of becoming a Christian as I was born into a Christian family. When I started to attend Sunday School and heard stories about Jesus Christ I understood that I had not received Christ yet. So I started to think about how can I have Jesus in my life. While I was in Sunday School one Hallow Sorol Sundor used to visit all the houses and teach Bible stories with large sized picture leaflets. One day he was teaching from Matthew 7:24-27 where it is told about the wise man and the foolish man. He was teaching and singing and those who were listening were enjoying it very much. While I was listening, I grew a strong faith and dependence on Christ. That is the day when a seed was sowed in my heart.
I never had a chance to listen to great preaching at that time as I was living in a village. Once or twice a pastor would visit our village. In one prayer meeting, the pastor was preaching about John 14:6 where it is written, " I am the way, the truth, and the life, no one comes to the Father except through me." This is the verse that changed my life and I took Jesus Christ as my Savior. I placed my faith only in Him. After receiving Christ my life changed. I started to read the Bible regularly, and started to understand the meaning of the fear of God. I began to try to reduce all kinds of sin from my life. Now God has given me the opportunity to become a pastor and also to work as a teacher with Bangla Ministry Worldwide. Thanks for your prayer support.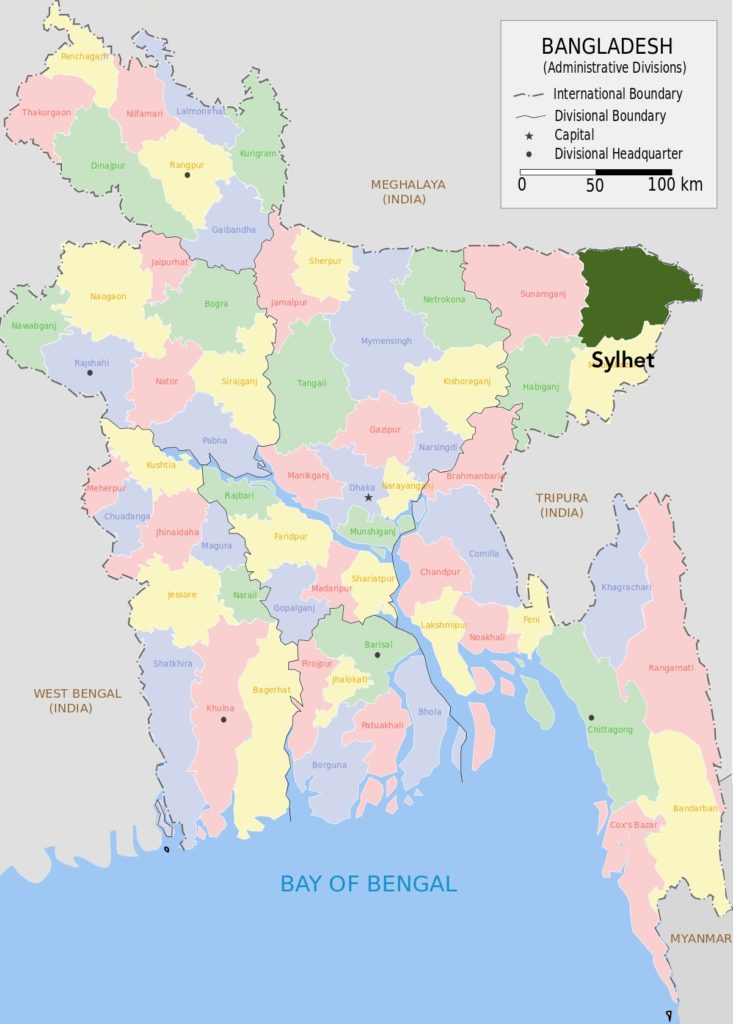 Ministry and Personal Prayer Requests
October 20, 2021–I am so blessed I was able to do a wonderful staff training program from September 4-16, and it has been very helpful in my official work throughout the month. The staff improved too. Please pray for us so that we can keep these lessons for our ministry and can keep practicing them.
The mother of one of my private team members, Benjamin Dev, is a cancer patient and she will need chemotherapy soon. Please pray for her so that God provides them with everything they need.
I have a total of 212 students, and I was able to contact 40% of the students in September. Please pray for me so I can have dry weather and enough opportunities for contacting them.
I have three disciples: Emon Das, Adlina Supti, and Lija Biswas. In September, I discussed the five assurances with them. They are memorizing the verses one by one. Please pray for them so that they can understand every topic. I was able to distribute 31 tracts in September. Please pray for me so that I can distribute 400 tracts within October.
August 31, 2021–Please give thanks to the Lord that I was able to attend field and staff meetings from July 17-22. Our staff relationships developed and united a lot. We were able to learn many teachings. I am blessed with 202 students and I was able to talk with 60% in August. Please pray for me so that God may give me opportunities to talk with others too.
I have three disciples: Emon Das, Adlina Supti and Liza Biswas. I was able to talk all of them. In September, I want to talk with them about the 5 assurances again. Please pray for them so they memorize all the verses related to this teaching.
I was able to distribute 10 tracts in August. I will distribute 20 tracts in September. Please pray for me so that I can fulfill my target.
February 4, 2021–Two new groups were included in my area. Two more groups are being processed. All of my students are taking their final exam. Pray for them so they may pass the test and be ready for the graduation.
I am suffering from leg pain for a long time, please pray for that.
December 8, 2020–I have three disciples. I am conducting a discipleship meeting every week. Emon, among them, is not showing his interest in learning and applying very much. So, please pray for Emon.
I have shared the Bridge Illustration with a Muslim man named Abdul Khaleq. He is a 45 years old guy who wants to know more about Christianity. Next week I am going to meet him again. Pray that God will soften his heart and make me stronger on biblical knowledge.
I didn't do any evangelism work last month but I made a target. I will visit 10 families with the gospel and prayer this month and distribute 30 tracts and will share the Bridge Illustrations with 5 people. I am also planning to memorize 10 verses this month.
September 3, 2020–I have a total of 171 students. Because of the lockdown situation I couldn't involve many groups. I was able to form one group over the phone. I am taking most of the classes over the phone except with three groups. These three groups are closer.
I have four Muslim students, but because of their poverty they had to go far away to find work. They are not attending the Bible class now. Please pray for them so that they don't lose their interest and hope in Christ.
I took discipleship class with my three disciples. My disciples are Liza Biswas, Adlina Kueda and Emon Das. I taught them on 5 assurances. Pray for them so that they understand those assurances with the help of the Holy Spirit.
Pray for me as I am working on forming new groups in Muslim villages.
Please pray for Rina Gomes as she is sick. Her one hand has become paralyzed. And pray for another student who is suffering from cancer.
I have shared the gospel with a Hindu girl named Sweety. She wants to become Christian as she believed on Christ, but because of her family pressure she is unable to expose it. So, please pray for her so that she will become brave and strong in faith to become an example for Christ.
July 6, 2020–Ministry: By the grace of God I was able to take class with my students over the phone. I was able to reach 95% of my total students over the phone except one group. The name of that group is Malinichora Group. They don't want to have class over the phone. They said they will start later. So, please pray for them.
My disciples are making good progress. One of them is little lazy, very fickle and inattentive to reading. My disciples are also making disciples.
I got to distribute the Mercy Fund to some survivors. Please pray for them as they are living through very difficult times.
Give thanks that my students are still free from Corona virus. All my students have received their course book, so please pray for them so they may become attentive and able to complete the work on time.
Personal: Please pray for my mother as she is going to have surgery in her eyes. Please pray for the successful surgery.
April 24, 2020–I praise God that I had a good opportunity to pass a long time for personal devotion. I am learning a lot from the Bible and it became possible during this lockdown situation. I am also enjoying my discipleship class with uncle David DeCook. I am learning many things from the Bible through him. Also, I'm learning Hermeneutics from uncle Thomas Roy's class on BTCP course materials. Pray for me so that I can become a good discipler and make my disciples more mature.
My ministry work is going very well. I am taking the class in a group over the phone. I have some family Bible study groups. So, it's easy for me to take class. My students are also enjoying the class time. It is more than their expectation in this lockdown situation. I am getting responses from all my students, group-wise. I was able to reach 100% of my total students this month and all by making phone calls.
I am also doing some evangelism work. I have a friend name Abdul Baten from a Muslim family. I have kept communicating with him and we have discussed the Bible together over the phone. I have presented him a Bible and he is reading that.
I am also discipling Adelina Kueda and Liza Biswas. I have been teaching them about five assurances by God. Now, they are working on the assurance of salvation and forgiveness. Pray for them so that they understand about the assurances of salvation and forgiveness very clearly.
February 16, 2020–In January it was my first graduation to lead and God helped us greatly as my wife was in the hospital the night before, but everything turned out very well.  Praise the Lord!  Thank you for your prayers.  She is now completely well!
We are forming a new team in Baggah in a Presbyterian church.
I am sharing Gospel with Abdul Batin, a Muslim friend.  Pray God opens the door to having another conversation and growing relationship.
Pray for all the teams to begin their new Bible study materials quickly.  Pray for my five volunteers to be strong leaders and that I will train them well.  I am discipling Ahtlena Supti Kueda, Emon Das and Liza Baswas.  Pray for their growth.
Our goal is to reach 175 students this year.
Pray for me that I will stay healthy and the Holy Spirit will help me memorize Scripture.  I have an infection for twelve years that has not been healed.  Please pray that it will be healed this year! My mother sometimes can't see when she tries to read the Bible and she has trouble sleeping because of fear.  May God help her!
December 16, 2019– I like to thank God as He gave me an opportunity to serve Lord through BMW. I have been working with BMW for 8 Months. For the first time I am going to lead a graduation program all by myself. Pray for wisdom and guidance from God. Give thanks to God that He has given me so many wonderful bible students. They were very active and attentive all year long. All of them are going to be graduated this year. Pray for them so that they will become a good disciple of Christ Jesus.
October 17, 2019–After sharing the Bridge illustration with Priti (age 12, a Hindu), she realized that she is a sinner, and she wanted salvation. She didn't want to stay in hell forever, and she wanted to accept Jesus. She is, however, afraid of her society and family, so that's why she didn't accept Jesus. Pray for her so that she can set up her mind for it. She wanted to know more about Jesus, and I will meet her soon again. 
October 10, 2019–Though Shila (age 17, a Hindu) belongs to different cast, she is willing to join the BMW course as I shared Bridge illustration with her. She wanted to know more about Jesus. Pray for her and her family also so that she gets no difficulties in knowing our heavenly God and his gift, salvation.
September 28, 2019–Marcilin (age 16) was born into a Christian family, but she never came across assurance of salvation. Please pray for her so she could give the Bridge illustration to others.
September 23, 2019–This is the first time Robin (age 16) heard about Jesus and salvation. He wants to make the decision by himself and follow Jesus. Please pray for him.