Testimony…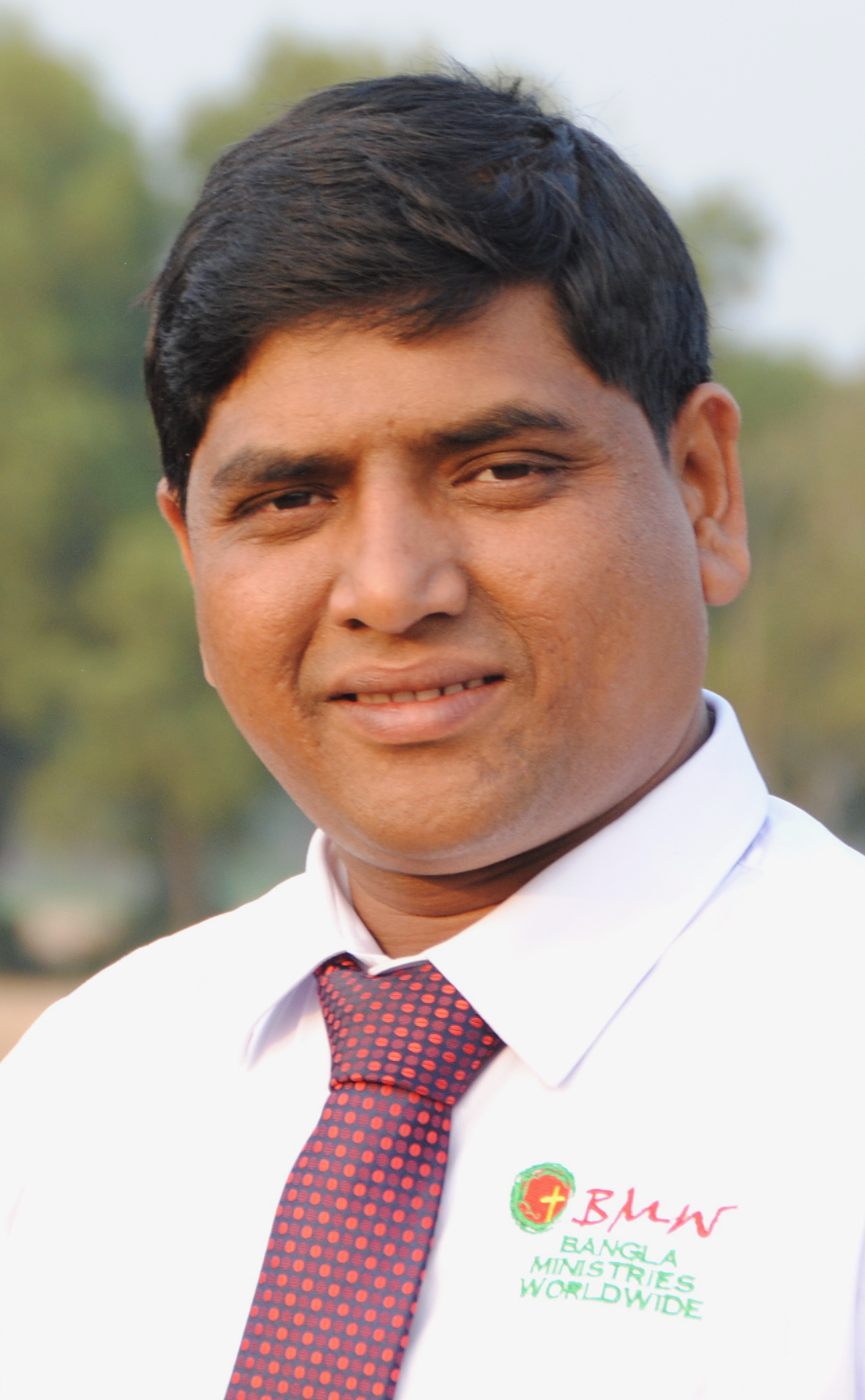 Polash was born in Cox's Bazar in 1983. His father was one of the first saved in the area. Because of his conversion, Polash's mother left the whole family right away and married someone else. Polash was around 5 years of age at the time. His father never remarried. He pastored for ABWE ministries. They faced many hard times. Polash is the oldest of two brothers and two sisters. Having no mother, Polash had to work and to cook to feed them as they grew older.When he attended Dishari Camp he understood salvation and accepted Christ. Being the same age as Matthew, they attended camp together. Matthew knew him as a very fun, talented and sometimes naughty boy. He knew Matthew as the "headmaster's son."At 22 years of age, he took BBCB (Baptist Bible College of Bangladesh) at Malumghat for 3 years and became a pastor in Bashkhali under AOB (Association of Baptists) in a very strong Hindu area. No pastor had ever lasted there longer than one year. He worked there for 12 years until joining BMW the spring of 2018. He suffered a lot of persecution from the Hindu people, but he never gave up. During his ministry, the situation totally changed. Now both the Muslims and the Hindus are friendly. The church building is located right between the local Hindu temple and Muslim mosque. There are a few good leaders he developed in the church that are holding things together while they look for a new pastor.
His favorite number is 12. He married on 12/12 in 2012, and at the wedding had 12 curries for 1200 guests.They have a 4 year old daughter named Angel.
A few years ago Polash became friends with Sanjoy Biswas, our staff in Moulavibazar since January 2017, while attending a pastor's conference. Sanjoy told him about his new ministry.
Matthew tells the story:
In March of 2018, I was a day late to the "4/14" youth ministry conference in Singapore because my visa was late. Among the 1000 other attendees, I immediately recognized several Bengalis. Polash was among them. He wanted to talk about our BMW ministry. He was interested in visiting his friend Sanjoy and inspecting the ministry. I told him that he was welcome anytime to visit our ministry areas. I liked the faith and passion and boldness I saw in him. I loved his courageous attitude and his friendly manner. In May, as soon as I knew we needed to hire a full-time worker for Sylhet, I called him up and asked if he was interested in serving with BMW. After consulting with the Lord, his family and his advisors, he agreed.
Unbeknownst to Matthew, in April, after their return from Singapore, Polash made it a point to travel to see Sanjoy (15 hours, one way) at his own expense and inspect the ministry, visiting groups in several villages.
What kind of impact has Polash had in his first six months?
Matthew says, "He gave life to the Dead Sea. It is now full of fish! Sylhet is a very conservative Muslim city where many missions have closed their doors. He has practiced everything I saw in him in Singapore. He already has a strong positive reputation. Wherever he goes, he comes back with success."
Before he left the Bashkhali area to serve in Sylhet, he helped establish more than 80 students in BMW groups under the care of leaders he had raised up in his church.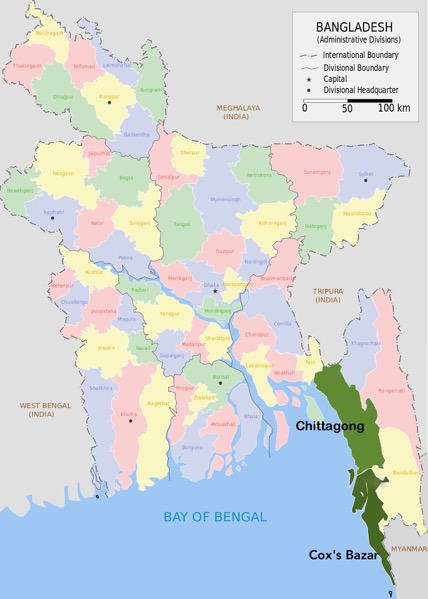 Ministry and Personal Prayer Requests
October 20, 2021–Please give thanks to the Lord that 13 new students were admitted in Boroitoli and a new group has been formed. I was sick for almost 2 weeks but by the grace of God, I am now in good health. Thanks to God and the prayer team who are continuously praying for us.
Please pray for our teacher Emon Roaza. He is suffering from fever and cough. We have meetings for 3 mini-camps and 2 church leaders in October. Brother Matthew will be visiting our South East area. Please pray for us so that we can complete our visits successfully in Khagrachori, Chattogram and Cox's Bazar. We helped 33 families in Harbong and Baroitoli from the Mercy Fund. Please pray for those families so that the love of Christ may touch their heart and they can come to the path of light.
September 9, 2021–Thanks for praying for me. The marriage ceremony of my cousin went very well. My daughter Angel has learned how to pray. Thanks for praying for her. It's good to see how my daughters are growing up in the love of Christ. Thanks to the Lord that we can keep fellowship with the students over zoom meetings. Thanks for praying Lenin's mother. She is completely healed now by the grace of God.
Please pray for the Chittagong area. We need a part time staff. Please pray for Harbang and Boroitoli area. Those areas are flooded right now, and we have 53 students there with their families. Pray God will help them to survive this situation. I want to visit the Khagrachori area in September. Please pray for me so that God may protect my going and coming. I have a plan to arrange graduation program in Cox's Bazar area for the first time. God may help me to do that. I want to work in Bandarban area. I am praying I can get permission from board. God's will be done.
August 24, 2021–Thanks for praying for my area. I was able to arrange a zoom meeting with all the team leaders in July. We are all in good health. I was able to visit 8 families and share my testimony with 6 families in July. Thanks for praying for the Banglabazar team. We overcame all the social difficulties there. Thanks to the prayer team for praying for us.
85% people in my area are jobless because of corona. They are starving and suffering a lot. Please pray for this situation so that this people can start their lives again. Some of our groups are becoming weak for less communication during this lockdown. Please pray for us so that we will be able to cheer them up. I cannot communicate with the hill track areas due to poor mobile network. Please pray so the network gets better. A student named Lenin; his mother is suffering from jaundice. Please pray for her so that God may bless her with complete healing. I want to visit 12 families and share the Bridge Illustration with 8 people in August. Please pray for me so that I can complete my target for August.
Please pray for my cousin, Smriti Sharma. She is getting married this 28th August. Pray God will provide us all the environment and financial support for this marriage ceremony as she doesn't have her father or guardian to take care of her. My daughter Angel has started her online class. Ask God to help her to understand her studies properly. Please pray for her.
May 30, 2021–Please give thanks to the Lord that I was able to share the gospel with three Muslim brothers and sister. I hope to keep contact with them. Their names are Rogina Akter, Ismail, Afroja Begum. Pray for them.
I want to share gospel with 4 non-Christian people and distribute 30 tracts next month. I also want to visit at least 10 families and meet 2 church leaders next month. Please pray for me so that I can fulfill my target.
Thanks for praying for the crisis in Gondamara, Banglabazar, Dhopapara Team. I solved the problems by the grace of God.
Please pray for our church building. It needs to be repaired as soon as possible. May God provide us everything in time for fixing it.
Thanks for praying for my wife's English learning. She has got an opportunity to practice English at Thursday house church. My wife and my daughters are good in health. Thanks to the prayer team for remembering us in your daily prayer.
April 24, 2021–Please give thanks to the Lord that all the activities in Chattogram area are developing day by day. Next year there will be two areas for graduation program–Chattogram and Cox's Bazar and God has provided a full-time staff for Cox's Bazar area. God has provided me a laptop and a printer for our southeast area. Thank you for your prayers for my area. God has kept safe all the students from corona virus, and no one has gotten affected. I specially want to give thanks for praying for Chandan Tripura and John Tripura. They are completely healed now.
Please pray for the students because they are sad about cancelling the graduation program. Pray they do not lose hope. Please pray for us so that we can keep them encouraged. Pray for two teams: Pan para team and Das para team. There have been some problems going on in these teams. I need your prayer to overcome the problem. We badly need a volunteer staff in Chattogram area. Pray God will provide us with a faithful person.
Please pray for my daughter Angel Sharma. She is really growing so fast in Christ. She can now memorize the names of the books of Bible, and now she is trying to memorize verses and I am helping her daily. She is suffering from an earache right now. Please keep this little girl to the Lord so He may touch her and bless her with healing. Because of the lockdown, schools are off, and my wife is staying at home and learning English. Please pray for her so that God may help her to learn it properly. I was able to share the gospel with my aunt's family (my father's sister). They have put their faith in Christ. Praise the Lord. My elder sister's family hasn't accepted Jesus yet. Please pray for me so that I can win their soul for Christ and God may help them to change their mind too.
April 9, 2021–Shankar's (Hindu, age 35) reaction after hearing the Bridge Illustration was, "I believed that Jesus is a superhuman with some super power. Now I have come to know that Jesus is not only a superhuman but he can also forgive our sins. He will save me from my sin and take me to the heaven. I have a question for you. Will Jesus forgive my sin?" I answered, "Yes, he has come for all the men on earth and he will forgive those who seek forgiveness from Him." After hearing this question, he didn't tell me anything, but he was thinking. I hope God is talking in his heart. Please pray for him so that He can understand Jesus is the savior of his life.
April 4, 2021–After I shared the Bridge Illustration, Rahim (Muslim, age 29) told me that he heard the name of Isha as their prophet in his religion. He didn't know that Christian people call Him Jesus. He added that he believed what I told him about Jesus but he doesn't think that Jesus can forgive any sin. He told me that he was confused about getting salvation through Jesus but he expressed that he will try to know about Isha more. Then I gave him a tract and asked him to read it attentively and then I left.
March 27, 2021–After sharing the Bridge Illustration with Raju (Hindu, age 25), he shared his childhood feelings. He saw the Jesus film when he was a child. Some soldiers were nailing Jesus Christ on the cross. Raju cried seeing that. He wondered his whole life why they killed Jesus like that. He told me that he got the answer to his question. He really thinks now that he might get eternal life through Jesus Christ. Please pray for me so that he can be still in his thinking and search for the purpose in his life.
March 13, 2021–Please pray for my area. On the April 9th Khagrachhari will have its graduation program. 200 people will graduate there. 300 people including guests may be present. May it be beautiful. There will be a Chittagong Banshkhali graduation program on the 10th. There will be 210 graduates and about 500 people will be present. Pray for it. Pray for the end of almost all our team exams and the remaining Ramu team exams.
Shimul is working as a staff volunteer in Cox's Bazar district. Pray that he will work beautifully.
Pray as there is work going on among the Hindus in the city of Chittagong and a course has been given to the believers. Pray for a staff volunteer there too.
Prayer needed for Bangla Bazar Dhopapara team. The current class is closed due to social barriers. I am communicating with the team leader and students on my mobile.
Pray as we will have about 3 team leaders' meetings so that we can do it in a beautiful way.
Thank you that Chandana Tripura is much healthier now than before.
Thank you. All the students have passed the exam and they understand about salvation.
Thank God the Father that I was able to visit Khagrachhari and Chittagong and come home safely.
Thank God I got a laptop and printer for my area and I can use them for the Kingdom of God.
Thank God He is providing the necessary funding for the graduation program.
For the third time in my area, I have received money from the Mercy Fund and almost everyone who has received money has been glorified by God the Father.
I ask that we please pray as my little daughter, Enej Sharma, as she has a cough and a fever at night.
Pray for me to do my duty beautifully, and that God will give my wife the opportunity to practice English as she wants.
February 5, 2021–
Please pray for the areas of Chittagong and Cox-bazar that God has given under my supervision. Especially pray for Cox-Bazar because we have 195 students and we need a full-time teacher in this area.
We are planning to prepare 200 students for the upcoming graduation in April. We have already finished final exams with 160 students. Please pray for the rest of 40 students as we are planning to finish their exam as soon as possible.
Please pray for Pal-para team as the students of this area have some internal conflict among them and they don't want to sit together for class. Please pray for change.
Please give thanks to God as we have distributed 500 tracts last month. Please pray that we will have the opportunity to distribute more tracts this month.
Please give thanks to God that he has kept me and my family healthy and safe. Please pray for my eldest daughter as she is admitted in first grade of school.
December 17, 2020–Me and my two disciples, Sumon and Saiful, together distributed 250 tracts last month. Pray that those who have received a tract will read it and will be interested about the gospel and at least 10 people will come to know about Lord the Savior.  Our target for next month is 300 tracts.
I have shared the gospel with 4 students personally. They are Jeny, Arpita, Jewel and Rupon. They all have come to know about Christ. Pray that they will believe on Him.
Please pray for Cox's Bazar area. This is our new ministry area. We have over 100 students here and many students are on the line whom we couldn't include as we already crossed our goal. Right now two of my volunteers are working in this new area, but we need a fulltime for this area. Please pray for this issue.
November 17, 2020–I spoke for 45 minutes with Monsura Akter (21, Muslim).  Monsura said, "I have read the book of Isa what I got from you." Then I asked permission to share something about Isa and she allowed me. I started to share why Jesus came in this earth and what was the purpose of God. Then I shared bridge Illustration through Romans 3:23 and 6:23. After I shared bridge Illustration I questioned her, are you sinner? She answered, "Yes." Then I questioned her, do you want salvation? She replied, "Yes." Then I asked permission to pray for her and I prayed for her salvation.
November 9, 2020–I spoke for an hour with Ripon Shill (24, Hindu).  After I shared bridge Illustration he told me, "I read several books about Jesus and knew Jesus is the greatest person for the Christian. I knew Christmas is a big celebration day of Christians. But through your teaching I got to know that through Jesus everyone can get salvation and eternal life. I have lot of questions but can't do it due to lack of time. I will think it and ask question later. I want to know the truth through this course." Please pray for him so that he can understand the truth of our loving God.
November 6, 2020–I spoke with Disha Datta (18, Hindu), for 40 minutes.  After I shared bridge Illustration she replied, "I have known Jesus since I was a child and I often come to church. I know that no one can come to Father except through Jesus. I memorized John 14:6. But no one could teach me according to this verse. I believe that Jesus is the bridge and I will not get eternal life without Him. I believe in Jesus in my heart but I cannot express it openly for fear of my family and the society." Please pray for her boldness so that she can accept Jesus Christ as her savior openly.
November 6, 2020–I spoke with Priti Dhor (17, Hindu) for one hour.  After I shared bridge Illustration she said, "I've been listening to Jesus since I was child in Sunday school and I know many things about Jesus. But I never thought I would go to heaven. I love Jesus because I love Jesus's songs but I learned through your bridge Illustration that only Jesus is my savior and I believe that."
September 18, 2020–Sumasree (19, Hindu) knew about the Jesus story because she used to go church for Sunday school when she was child. After I shared the Bridge Illustration with her she told me, "I knew Jesus from my childhood, but I never got this type of teaching before. Today I learned so many things about Jesus and about salvation. I know without accepting Jesus no one can get salvation because only He has the authority to give salvation. But if I will accept Jesus openly then my family and my community will reject me. Some of the leaders of my area don't like Christian people. I am coming to this church for every class of the BMW course, but they don't like it. They already told me not to come here for BMW course. Please pray for me and for the leaders who are creating some problems." Please keep praying for her.
September 16, 2020–I went to Farzana's (23, Muslim) house for visit and she was surprised. I told her don't worry I came here with good news. Do you want to hear? She said, "Yes." She questioned me, what is the good news? Then I started to share about Prophet Isa. I told her Isa is the way go to heaven. Isa is the bridge of heaven for whomever will believe in Him; they will go to heaven. This is the good news if you want go to heaven after your death. Then I questioned her, do you believe Isa? She replied, "Yes, I believe him as a Prophet." Then I told her Isa is not a Prophet, He is Allah. You have to believe Isa is Allah then you can go to heaven. She told me, "I need to know more about the Isa you share." Keep praying for her life.
September 10, 2020–Before sharing the Bridge illustration with Shilpi (28, Hindu) I asked her that you know many things about Jesus and Christianity, right? She replied, "Yes." Then I asked another question, do you know Jesus is the bridge? She answered, "No, I didn't know this." Then I have shared the Bridge Illustration with her and explained that Jesus is the bridge if you want go to heaven. Jesus died on the cross for our sin without any reason so that He can save us. Jesus has the authority to forgive us and through believing in Him we can get salvation. That's why I was saying Jesus is the only bridge go to heaven. Then I questioned her, Are you a sinner? She said, "Yes." Do you want to confess your sin ton Jesus? She said, "Yes." Do you want accept Jesus in heart? She replied, "Yes." I told her from today you are a child of God. Please keep praying for life and understanding.
September 10, 2020–I was asking permission of Chandan (29, Hindu) to share something. He said, "yes, you can share." I shared the Bridge illustration with him. I shared about Jesus who can save us from our sin and Jesus who is the only way go to heaven like seen in this bridge. I questioned, do you get salvation yet? He replied, "Yes, I believe in Jesus, but for my family and society I can't accept Jesus." He was asking prayer for himself and his wife as well.
September 3, 2020–Please give thanks for the total 396 students in Chittagong. There are 18 new ones from this month. We have 30 Christian, 6 Muslims and 360 Hindu students. Please give thanks to the Lord that Nipol and Emon are helping me a lot.
I was able to form a team of 10 students near my paternal  home in Ramu, Cox's Bazar. I was praying for this for a long time. There are still some works going on in Cox's Bazar. I also have a desire to form a team in Chambalnath Para, but I have no known face there. I keep prayer for that area so that God provides me a medium to proceed. I will be visiting two areas next month for the first time after lockdown; Vatiyari and Banglabazar teams.
I have two disciples. They memorized three verses this month. Next month they are going to distribute 20 tracts and they seek prayer for courage.
Please pray for my aunt-in-law. She has cancer in her mouth. She came back from India after 7 months and she is quite a bit better now. I give thanks to God.
August 24, 2020–I shared the Bridge illustration with Chandan (27, Hindu). After my sharing he told me that he knew Jesus. Chandon also shared that Christians celebrate a festival on His birthday which is called Christmas. But that day he got to know through me that Jesus is the Savior. He liked Jesus for His works and His kind words too. He also expressed, "I know I am a sinner and through you I got to know that I can get freedom from my sin through Jesus. I want to go to heaven." Chandon loved Jesus but he used to hate Christians because of their food habits. He didn't see but heard from others. So that time he was feeling guilty that he used to hate Christians. Through my teaching, he changed his wrong thinking about Christians. Pray for his understanding about Jesus and salvation.
August 19, 2020--I shared the Bridge illustration with Ria (19, Hindu). After my sharing she shared her experience with me. She said, "I know the story of Jesus because I used to go church for Sunday school. I heard so many stories from the Bible in my Sunday school. Today I heard from you more about Jesus." I was really shocked when she told like this. I believe that already God is working in her heart and now we have to wait to see the happiness in her life by accepting Jesus. Pray for her life so that we can give thanks together for life with Jesus.
August 15, 2020–I asked Nippon (26, Hindu) if I could talk to him about Jesus sometime. Then I started our conversation with the Bridge illustration picture. That Cross is the bridge and if you want to go God's side this is the way, otherwise we can't go. If we want to go we need a spiritual bridge for that. And this bridge is Jesus. Without accepting him no one can go to heaven because we need salvation from our sin. After my sharing I asked him, "do you want to go to heaven?" He said, "Not only me, everyone wants to go to heaven. But in my religion it never says anything about Jesus. According to our belief we can go to heaven through our good deeds." Then I told him you believe or not it doesn't matter, but the Bible says only through accepting Jesus we can go to heaven. Only He can give us salvation. Pray for him so that he can change his mind and heart for Jesus.
August 14, 2020–I went to Joshim's house (he is a 35 year old Muslim) for fellowship with him and his family. I told him that Allah was giving me direction to your house and I came along with blessing which you called Rahomot. Then he said to me , "You are Christian so how did you come along with Rahomot?" I told him that I would share how Allah was blessings me and they would be blessed also. I added that Allah wanted to see we all were saved by His grace through Prophet Isa and I believed that and the Bible also said without accepting Prophet Isa as our savior we couldn't go to heaven. I said to him, "My testimony is me and my family accepted Prophet Isa as our savior and we are saved by Allah's grace." Then I asked him, "Do you want to know more about the salvation?" He said yes. I gave him a religious book and told him to read. He told me that he would read. Then I said to him, "After your reading, I will visit your house later." He said that was a helpful conversation. Please pray for him so that he can understand about our true God by reading this book.
July 19, 2020–I asked time from Ayesha (22, Muslim) for sharing something about Isa. She said yes. I said, "After some days Eid – Ul- Adha is coming, right?" She replied yes  My next question was, "Do you know why people sacrifice?" She answered, "this is our 2nd religious festival and we are trying to please Allah by sacrifice." "Do you know Isa was crucified and He died on the cross for your sin?" She said no. "2000 years ago Isa died for all of us so that by believing in Him we can get salvation from our sin. Do you believe this?" She replied, ''yes, but He is a prophet according to Islam religion." She didn't admit that Jesus is son of God and nor did she admit He can give eternal life. My last word was that if you believe in Jesus you will get salvation and you will be in heaven.
July 19, 2020–Shilpi (19, Hindu) knew Jesus' life story before. She used to go to church in her childhood and heard many stories about Jesus and also Christians story from Bible. Today she learned so many new things about Jesus. She said, "When I used to go church in childhood my family member did not support me, but I liked it because I love to draw; that's why I used to go. She kept sharing, 'Through your teaching my feeling is same when I used to go in church.'' I believe in Jesus Christ and want to know more about Jesus.
July 15, 2020–Before I started conversation with Sukanto (29, Hindu), I asked, "Shall I share something with you about Jesus?" He answered, ''Yes, but I know about Jesus.'' Then I told him, "Today the topic will be different from what you have heard before." I started my conversation by asking "Do you believe that you are a sinner? Do you have permission to enter in heaven with your sin?" Then I shared that Jesus died for your sin. He took all your punishment, if you believe Jesus, you will be the member of heaven through Jesus and only Jesus. He has the power and authority to give eternal life. Jesus wants to see you are in heaven because He loves you. Then he admitted that he needed Jesus in his life. We had to leave the conversation because of he was busy.
July 13, 2020–After my sharing with Shipon (17, Hindu), he replied that he knew that Jesus will come in a different way in this earth, but today through my teaching, he totally changed his thought. He began to understand that he is a sinner and Jesus loves him and He wants to take him in heaven and that for that he needs to accept Him as a savior. Actually he loves Jesus and he is believing Jesus, but for fear of society and family he wasn't able to accept Him in his life. Pray for him so that he can take step for Jesus.
July 2, 2020–I would like to give thanks to our Lord that He has given me 200 students in the Banskhali area. This month I was able to reach 70% of my students through phone. As 95% of my students are Hindu, it is a little hard for them to understand our course materials by phone. So they are really looking forward to group classes. As we are unable to conduct group class due to pandemic they begin to despair. Please pray for those students so the Holy Spirit may help them to understand our materials.
I would also like to give thanks to God for my newly admitted 60 students in Banigram and 25 students in Katharia. But I was unable to have any classes with them. Please pray that I can have classes with them as soon as possible to increase their interest. Also 15 new students in Banglabazar have expressed their interest in BMW courses. Please pray for them so I will be able to keep their interests and to admit them to our course as soon as possible.
I want to give thanks to the Lord that the situation has a little progress in our area, and we were able to distribute course materials to the Malaker para team and Katharia new team. We also could arrange a volunteer and team leader meeting maintaining proper social distance.
Also, I would like everyone to give thanks to our Lord that Nipole and I were able to successfully do our Mercy Fund distribution activities. We helped respectively 10 and 15 families from the Mercy Fund. Praise the Lord. We are continuing to do more in coming days.
Most of the students are able to do classes over phone and none of our student have been detected as corona positive. I give thanks for that. I would like to request everyone to pray for one of our students named Purnima Das. She is 6 month pregnant. Please keep her in your prayer.
This month I shared the Bridge Illustration with four people. Sanjoy Das, Noyon Dev and Roni Das are Hindu and Joynal Ahamed is Muslim. Please pray for them so they can understand the true meaning of eternal life.
I want to thank God that I was able to talk to my two disciples Sumon Dey and Saifur Rahaman several times. Please pray for Saifur as he is a Muslim convert and his understanding about assurance of salvation is little infirm. Please pray for him that God may help him to be firm in his faith.
Personal: Please keep praying for my wife. The date of her delivery is in a week. We are planning to go to the hospital for admitting her in couple days. The possible date is July 15. But it could be before that. So, please keep us in  your prayer.
June 20, 2020–During our conversation, Joynal Ahmed (23) was sharing, "I know about Christianity, they are atheists, because they do not believe in who is the Creator or who is Allah, but they believe in Prophet Isa. It makes me feel bad. Allah is one. He is formless, but after talking with you today, I thought a little. I need to know about Christianity. "Can you give me a book so that I can read it. I asked him, brother Joynal, "do you want to be saved?" He replied, "Yes, I want to be saved, but I do not believe that salvation can be found in the way you shared. Salvation is not so easy. It is not simple the way you think it is, brother Polash. There is a lot to understand, thank you so much for sharing."
June 20, 2020–Sonjoy Shared  (19) with me that, ''I used to come to church from a young age. From a young age I knew a little more about Christianity than my own religion. I believe that I am a sinner I need forgiveness for my sins but I once heard about the bridge illustration at the BMW Mini Camp but was not so much attentive. Now I realize that if I want to be saved, I have to go through Jesus. Pray for me that I may be truly saved.''
June 19, 2020– Noyon Dev (24) was a student of Gita School from a young age. He had a teacher who taught him again and again that the religion of others is more terrible than his own religion. From a young age, he hated other religions. He did not learn anything about salvation. After I shared with him, he realized that he needed to be freed from sin. He knew that his religion is the biggest. He didn't accept another religion so he will go to heaven. Through my teaching now he understood that he needed to be forgiven of his sins, but he want to know more about the Bible.
June 16, 2020–After my sharing about salvation, Roni Das (27) replied, "I know Christians are very good people because I was once admitted to Memorial Christian Hospital when I was child. They took care of me. I got a lot of books I still have. I read about how Jesus healed the blind and gave life to the dead. But today I learned a new thing from you. Jesus hates sin, not the sinner. I want to go to heaven. I prefer Christianity to Jesus' teaching and his practical work. I believe that I am a sinner. But today I know that Jesus loves me even though I am a sinner. Thanks brother, I'll talk again."
May 31, 2020–It was little hard for Antor Dev, a Hindu, age 17, to take Jesus Christ as a son of God. He did understand everything after a 45 mins discussion. Please pray for him so he may become more interested about taking Jesus as his savior.
May 31, 2020–Javed Islam, a Muslim, age 25, showed his interests about the process of salvation. He had heard things about Jesus, but this kind of teaching is very new to him. He promised to talk to me more about it later. Pray he will respond to my phone call again next time. 
May 27, 2020–Ministry: I like to ask for prayer because many of my students' families are in crisis economically. Many of them lost their income source during this locked down situation. So, they are living a miserable life. The government relief is not sufficient for all. All kinds of banks closed their loan system. In this situation people became hopeless. Those who do daily work as a day labor don't have any work to do. So, it's become harder for them to earn their daily bread. 
Pray that we can reach some of them with mercy to show the love of Christ. Many of our students are now struggling so they are not showing their interest in Bible study. So, please pray for this situation so that everything will settle down as soon as possible. 
Our ministry works are also getting slower because of this vulnerable situation. As this area is a coastal area, during the cyclone many coastal people are in trouble. They had a fatal destruction in their housing and businesses. We have several Bible study groups in coastal areas. The cyclone caused huge damage in these areas. So, please pray for those people who are going through a miserable life. 
We have made good progress with some groups over the phone. They have finished their first part of their materials. But for the lock down situation we were unable to reach them with new books. 
Some students are showing their interest to have class over the phone, but some are not. So, pray for those students who are losing their interest in Bible study for this epidemic. 
My two disciples Shumon and Saiful are learning about five assurances. I am teaching them. So, please pray for them that they become bold with their faith and become a strong witness to others. 
I am continuously having meetings with my volunteers and team leaders over the phone with a schedule. They are helping me a lot to continue the ministry work. Pray for my volunteers so that they may keep their enthusiasm for the ministry work. And also pray for my team leaders so that they don't become depressed or discouraged during this lockdown situation. Please pray for their encouragement and inspiration. 
Personal:  My wife Beauty Sharma is conceived for eight months. The expected date of delivery is July 15. We are in lite difficulties because her blood group is (O-) and my blood group is (O+). So, she needs two different injections for safe delivery and a healthy baby. We have found one injection which is already injected but we didn't find another one yet. Pray for the availability of that injection in our market. The name of the vaccine is Anti-D Rhogam Immunoglobulin. Thank you so much for your prayer support. 
April 19, 2020–I would like to thank you all for praying for us. Even though everything is locked down here in my ministry area, I am still trying my best to continue my ministry by making phone calls to my students. I am trying to keep them updated on their study materials over the phone. Last week I was able to contact 35 students and 11 team leaders. About 95% of my students are non-Christian. I would like to request you to pray for my students as many of them became discouraged because of this lockdown situation. I have come to know that some of their parents are rebuking them as they are studying the Bible course materials. They called me and showed their depression because of their families, friends and neighbours. Friends and families are mocking them for they are studying the Bible during this crisis. So, please pray for them so that they can stand firm against them and so that God help them and bless them. Pray for my team leaders as they are working hard to help so that I can reach their team members by phone. Pray for their enthusiasm. Some of my students have already finished their books but I wasn't able to supply the new books because of the lockdown situation. End of last year and beginning of this year around 145 students were involved with BMW. Pray for those new students who just started their course, don't lose interest with their study materials because as soon as they started their class everything was locked down. I am communicating with them over the phone and trying to keep them updated with their materials. 
Pray for one of my disciples named Saiful who is a Muslim converted boy as he is taking our course and I am discipling him. He is enjoying our materials and formed a new group of 6 members. He is very enthusiastic to learn from the word of God. I talk to him almost everyday, to teach him and pray with him to encourage him. Also, pray for my another disciple Sumon whom I have been discipling for five years who is very enthusiastic to serve the Lord. I am teaching him and making him ready to lead the Bible Study groups. 
Personal: Please pray for my wife as she is carrying a 7 months old baby. We are not getting proper treatment during this lockdown situation. But we like to praise God because still she and the baby are doing good. Everything seems like it is going good with them. Pray for my wife Beauty, so that she doesn't face any complication until the day comes.  
February 16, 2020–There is a church in our area with 60 BMW students newly joining this year called Calvary Baptist Church of Banikgram of Banshkhali.  Praise the Lord for the leadership of Pastor Kajol Shikder at that church and pray for their spiritual growth.
Pray for my disciple, Shumon Dev, who is taking HSC final exam.  This is 12 grade and educational progress is very important here.  Also pray for Sayeful Rahaman who is getting discipleship from me and an American missionary.
My wife is now 4 months pregnant and we are seeking good prenatal care.  She suffers from low blood pressure and is O– blood, which is rare.  We hope to get admitted to the Memorial Christian Hospital prenatal care program.
I have a Hindu aunt who has mouth cancer and has gone to India for treatment.  Pray for salvation as she has heard the Gospel a few time.  Pray for healing.
We are looking to form a new group in Kataria.  Our goal for this year is 410 students.
December 12, 2019–Ministry: Please pray for Sajib from Tarashongkor team. He is now completely fine and gave BMW final exam. About 100 students attended the exam and 50 new students from Banigonj are interested to join BMW from next year. I give thanks for that. A new team formed in Joldas para is now currently off because of social and religious difficulties. Pray for that team so that I can start taking classes again. There are 20 students. I am planning to arrange a meeting for team leaders and volunteer for distributing the responsibilities of the graduation program among them. Pray for us so that we can arrange the teams properly.
Personal: My younger brother and his wife had a baby boy. I give thanks that the baby was born healthy. I have got a chance to attend a training named 4/14 at the USA in May-20. I believe this happened because God wanted to. Pray that I could get the visa without any complications.  God willing I will go there and learn something about doing ministry with young people. My wife is sick and my daughter is attending her academic final exams. Pray for both of them.
November 24, 2019–Fifteen year old Simla's reaction was like this,"This is the first time I have ever seen this Bridge Illustration. I believe Jesus and I know He loves me and I will go to heaven through Him. I am a sinner, please pray for me".
November 19, 2019–Taslima (21) said, "I did not know about Isa (Jesus) that much. Actually Isa has never been a figure in my context we would talk about. No one preached about Him in our religion. I believe and trust Isa but I don't believe Isa could give me eternal life. In my religion we have a different way to get eternal life".
November 18, 2019–Ajoy (age 17) said, "I know Jesus from my childhood, but I never expressed that because of my parents. If they know I believe in Jesus they will drive me away." Please pray for Ajay.
November 8, 2019–5 teams named Volapara, Moddhoma Hindupara,  Shekhertil, Mohajonpara and Babupara team have completed their course of 1st year. Another 5 teams are going to complete within two weeks. The volunteers has started the 2nd year course. Pray for them all. Plesase keep praying for the students of Puichari, Jolodaspara. There, a Hindu man is spreading a rumor about our course and making up fake stories. Pray for the students' patience and faith. Last October 11, a minicamp was held and about 40 people were in the program. Nipole and I taught them about Bridge illustration and devotion. The program was successful because all Hindu students got to taste the love of Christ by having a wonderful fellowship with the Christian students and teaching. Praise the Lord!
Personal: I give thanks to the Lord that he has answered the most important prayer of my life. My daughter, Angel Sarma has turned 5 years old in this October 11. Pray for her success and great future ahead. My wife has got a part-time job and I came safely from Sylhet to Chittagong. Thank God everything. My younger uncle, Samir Sarma had a heart attack and he is now admitted to California hospital. He will have heart surgery very soon. Pray for his healing.
August 21, 2019– By the grace of God me and brother Nipol together were able to involve 245 students in Chittagong area. Our target is to involve 350 students in Chittagong district and we are working hard to prepare 200 students for the upcoming graduation program. Me and brother Nipol together are visiting some new villages where we are hopping to involve some groups with BMW. Please pray for that. 95% students are Hindu in BMW and now we are trying to make some Muslim groups also in this area. Please pray for that.
Please give thank to the Lord that I was very sick but now I am fine. Still I have some weakness, please pray for that. My daughter has some Ear pain. Pray for her healing.
July 27, 2019–Due to the heavy rainfall all our ministry activities become slower. So, please pray for the weather to become normal. We are getting a good response from many unbelievers students. We were able to start Bible class in two new areas, they are Jolodash Para and Dhopa Para. For a couple weeks, we were praying for a place where we can sit for the Bible class in these two areas. By the grace of God, the community people decided to allow us to use their Hindu Temple for our Bible class. From now I will take the Bible class in a Hindu Temple. Pray, so that I can be a witness for Christ to many people in this area. Pray for our unbeliever students, as our Bible class is a little harder for them to understand.
July 3, 2019–God sent me to Sylhet area to serve him. So, I was able to complete my mission in that area successfully. Now, God took me back to Chittagong again. Pray for me so that I could be able to make more students here in Banshakhali. I have some disciple here. Nipol is one of them. Now I am discipling them. Nipol is doing a good job. We already cross 200 students in Banshkhali area. Our goal is 300 for this area. We hope we could be able to reach to our goal by the end of August. Please pray for that. Now I am working two more new villages where many students are willing to take this course but we are facing some problems in that area. So, please pray that God may lead us and guide us to find a proper solution and start working there pretty soon. Pray for one of my students' named Sanjoy Devnath whom I shared Bridge illustration and now he wants to take baptism.
April 28, 2019–Praise the Lord, I was able to form three new groups this month at Sylhet area they are Tarapur, Goonni and Lakatora. Now, the number of my student is 160. Also, God provided us a very dedicated volunteer staff for Banshkhali area. His name is Nipol Dey. He has joined with from April 2019. He is one of our BMW student. He has a great heart for serving God. Also, give thanks to God that I could be able to visit our new area Khagrachori. My visit was successful, I got to visit  4 groups and met many students.  We have a wonderful ministry going on in that hilltrack area. Pray for brother Emon as he has travel a lot to many remote hilly areas.
April 28, 2019–My total goal for  student at Sylhet area was 200. Up to now 160 students enrolled for our Bible course. I hope I could be able to reach my goal by May-19. So, pray for that. My three students named Jesika, Doli and Sultana are sitting for HSC final exam. Please pray for their success in their exam and through their success their parents will see the love of God through BMW because Doli is from Hindu family and Sultana is from Muslim family.  They know that we are praying for them. Also, pray for my 5 Muslim students, they are Sultana, Shumia, Rasel, Shohana and Allauddin. They are very regular in the Bible class and very enthusiast to learn from the scripture about our God. One of our student name Lily Roy whom I shared gospel through  Bridge illustration wanted to receive salvation. She has believed on Christ. She has changed her mind by reading our BMW course materials. So, please pray for her so that Satan won't take away this spirit from her heart. Please pray for one of our new team named Goonni team. There are 10 students in that team and the team leader's name is Daniel. Gooni is a very small village 25 km away from Sylhet town. There are 5 Christian family. There were a Presbyterian Church but that Church is almost dead and they are not attending any fellowship for a long time. So, they were so happy to get our Bible Course in their village. So, you can pray that God will establish a house of pray with a pastor and also pray for the team leader Daniel as he could lead this team properly.
March 23, 2019–Thanks to God that the ministry work in Sylhet area is going very well. We need to form more new groups to reach the goal. Pray for me so that I could do that as early as possible. We've successfully finished our team leaders meeting last Thursday. Every team leader promised to help me to lead the bible classes. Some of my students are starting their 12 grade final exam. In Chittagong we were able to start some new groups and our volunteers are working to start some more new group. 98% BMW students there are unbelievers. So, please pray for them so that they could know more about our Savior. One of them, a woman named Jhunu Chowdhury from my neighborhood, is suffering from cancer. Her family is too poor to go for the treatment. We have given some financial support from our Mercy fund. Pray that God will be merciful to her and arrange all the treatment for her sickness.
March 23, 2019–Pray for my wife Beauty and my daughter Angel as they are living at home in Chittagong and I live in Sylhet area (for a few more months).  I always stay in tension for them and for their safety. But I know nothing bad will be happened to them because God is with them and I kept them in God's hand. I know He is there to protect my family. One of my nephews is living with my family to help my wife. For last couple days he has been suffering from fever. He is a young boy. Please pray my nephew so that God put his hand on him and be healed. I would like to give thanks to God that we could be able to finished our Father's Memorial service successfully. In this program more than 950 guest joined with us. We were so blessed on that 95% guests were unbelievers who are our neighbors. Many of my non-Christian neighbors supported me in various ways, otherwise I couldn't do that alone. In the prayer service many people learned about the eternal life. Pray for those people who heard about the eternal life, they will think about it and God will work in them. Give thanks that we are mostly recovered from our sorrow and finished our mourning period.
March 5, 2019–On Friday, March 8, there will be a memorial service for my father who passed away on January 26.  We might have 800 or 900 people there.  Pray that many unbelievers will come and hear the Gospel.  Pray for the political leaders who attend to not only hear the Gospel, but also gain a respect for the orderly way the Christians conduct themselves.  Pray for the many believers coming from the area churches to be challenged and inspired by my father's example to live a godly life and to be a faithful witness to the lost.
February 19, 2019–My goal is to enroll 300 students by the end of June and graduate 200 by December 15.
February 15, 2019–I am taking care of two ministry areas right now: both Sylhet and Chittagong.  Pray for Sylhet that the five dedicated volunteers will grow in Christ and do a good job and that Matthew will find a new staff member for that important city as I will be leaving in three months.
February 11, 2019–Pray that in this month I will select the right volunteers to train and disciple for this year's ministry.
February 11, 2019–This is the season of forming BMW groups.  My target is to have 300 students under me and 10 disciples.
February 11, 2019–On January 27 I buried my father near our home in the Chittagong area.  He was such an example, inspiration and friend!  I feel lost and in need of a mentor now.  He was a very honest and Godly person.  My mother also left us when I was child. Now I am feeling loss of parental guidance. Please pray for me so that God guide me and comfort me and find me some one who can help guide me.
Amazing account of my father's homegoing
"Dad, I can't be there today, January 25, because we have a big program, but I can be there the 26th."   "OK, son.  You won't be late.  Tomorrow is the day I will leave."
Polash didn't know what that meant, but he booked a night bus and arrived at home at sunrise, January 26.  His father said, "Good, now you are here.  Call all the family members because today I am leaving."  Again it sounded like non-sense, although he said it with a clear strong voice.  After some errands and a nap to recover from the night journey, Polash again saw his father.  His father began yelling at him.  "Dad, I'm sorry!  What have I done wrong?"  "Have you called all the family members to come?  Today is my leaving day!"  Again it was a clear, strong voice.  In his declining state they were used to leaning over and struggling to discern what he was saying.  Polash asked, "Where are you going?"  "I am going to the house of peace" (a synonym for Paradise).  Polash dutifully obeyed, passing the message to the rest of the family by noontime.  They all began making arrangements to come home right away.
In the afternoon his father asked him,"Did you call everyone?"  "Yes, Dad!"  "Good!  Now order white and yellow flowers, order XX to make a coffin made out of XX wood, make it XX inches by XX inches.    I want the coffin to be lined with XX cloth.  I want to wear my XX clothes."  By now it was very clear where Polash's father was going today."  "But you are not dead yet.  How can I make a coffin?"  (Carpenters often will make a coffin in four hours' time after they get the call.  This sort of "pre-planning is not normally done.)  "This is an order." Polash asked the pastor of the local church, "What should I do?"  "You should follow your father's orders."    Polash got right on it.
Preparations were well underway by 7 PM that evening.  Polash was rubbing his father's feet as they had grown cold.  He tried to stay something, but again it was hard to hear what he was saying, but Polash answered "Yes."  At 7:05 he breathed his last.
The next day the funeral was held in the afternoon.  The local pastor and several missionaries were there.  They were surprised everything was in such readiness.  Polash explained that his father had arranged everything.