Testimony…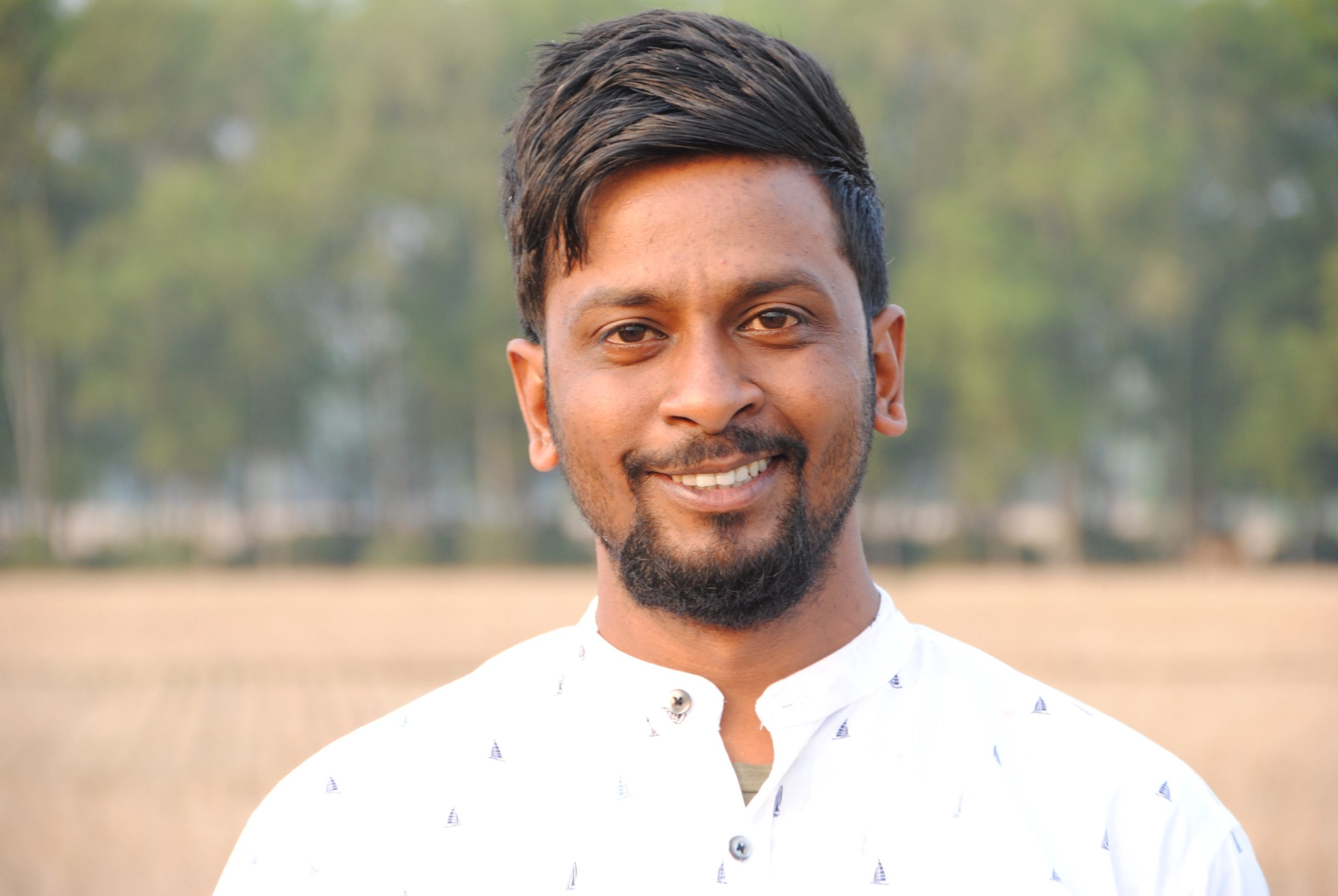 I am 27 years old.  BMW has changed my life.  My dad worked as Christian evangelist and I grew up in a church boys' hostel.  Even though we had devotions every day from the Bible, the teaching didn't really sink in.  I was a college student in 2012 and working for a local Compassion ministry when I heard about the BMW Bible studies.  I enjoyed the Bible discussions so much.  Step by step the BMW courses opened up my understanding of the Scriptures.  The Bible began to make sense to me.  I finally understood salvation and I began to see God at work in my life.  Then I began to get a desire to serve God.  I saw that the BMW system worked.  I loved to discuss the Bible with young people and that is the main method BMW uses!  I volunteered for every opportunity to lead BMW Bible study groups in several villages in my area.  Because some things changed, I left BMW and served with another ministry for a couple years.  But I found they did not have a good ministry system and they wanted me to fabricate ministry reports.  After two years I could not stand it anymore and I begged Matthew Roy to let me serve in BMW again.  Now I am nearing the end of my six month trial.  Pray that I can serve well and become a permanent BMW staff!  I am not doing it for the money.  I am very happy in this ministry.  I will never stop working for God!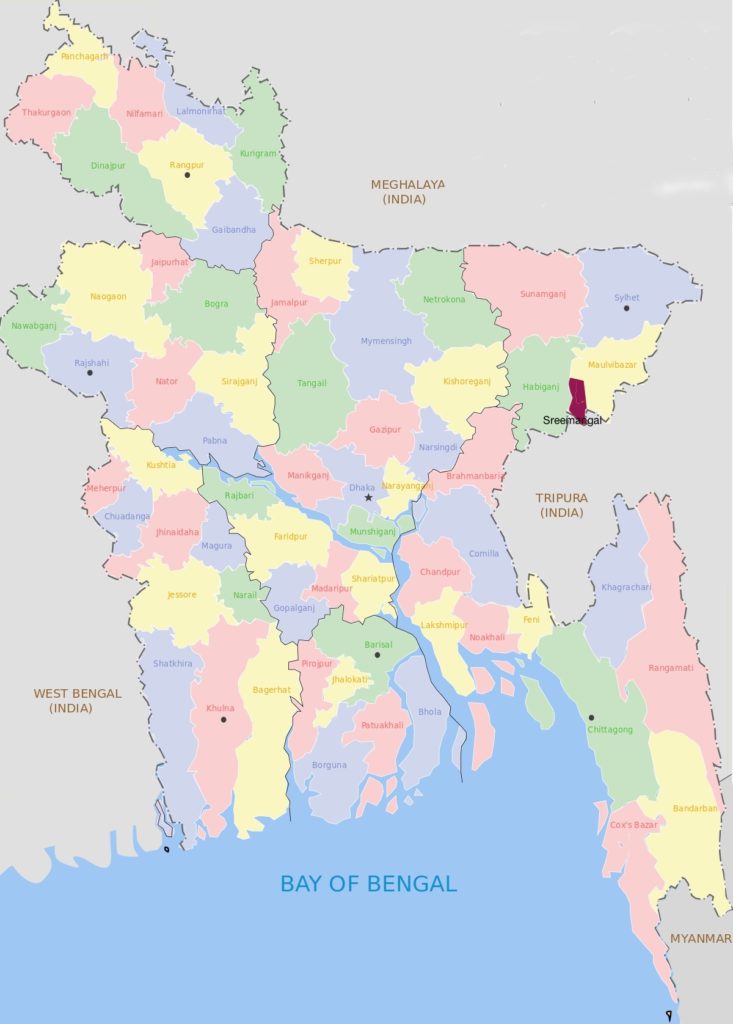 Ministry and Personal Prayer Requests
May 30, 2021–Please give thanks to the Lord that He has kept my parents and siblings in good health.
During this lockdown, I was able to spend my office time in Debbari and work directly. I was blessed last month to have a wonderful staff training meeting with Northeast area staff and our country director, Brother Matthew Roy. I especially improved my devotion skill and was enriched with vast biblical knowledge. Thanks to the Lord for giving me such an opportunity.
Thanks for praying for Sathi. She has recovered much. May God grant her full recovery. Please keep her in your prayer.
I have 5 disciples: Tony Biswas, Shrabonti Biswas, William Cot, Shuchona Das, Pinky Das. I am teaching all of them devotion preparing. I was able to talk with Tony Biswas. Please keep them in your prayer so that I can contact all of them next month and visit their families.
I have plans to visit 10 families, distribute 20 tracts, and share the gospel with 5 people. We have a national staff meeting from 4th June. Please pray for me so that I can prepare and help to arrange the meeting and complete my target for June.
April 25, 2021–Thanks to the Lord that He has kept me safe in this pandemic situation. Still, He has given me an opportunity to attend the training program in the BMW head office. Brother Matthew Roy is teaching us about BMW and its activities and training us for our future actions. I am learning many new things in a new way through Brother Matthew. Thanks to God and brother Matthew for creating such a training for North East staffs. The training program is going to continue until 30th April. Please pray for our training program, Brother Matthew, and us, so that we can be blessed and developed spiritually after this program.
Please give thanks to the Lord that I was able to prepare 60 students for graduation 2021. I have been assigned to Kalighat, Sreemangal area from the month May which will be a new field for me. There are almost 250 students. Please keep me in your prayer so that I can take care of those students properly. Because of lockdown, all the graduation programs have been cancelled. I am trying to keep communication with the students over phone and to encourage them. Please pray for the students so that they do not lose any hope.
March 13, 2021–I want to thank the Lord that me and my family are well.
BMW students' exams are ongoing. Please pray for every student that their exam goes well.
Pray for every BMW employee so that we can faithfully work for the Lord.
For the Lord's will as I have been elected as the Sunday School Chairman of our 30 congregations, please remember me in prayer so that I can faithfully carry out that responsibility.
This month I will give the Bridge Illustration to 4 people. Pray that the Holy Spirit will guide them.
I will distribute tracks to 100 people. Pray that Holy Spirit guides me.
February 4, 2021–By the grace of God I now have the authorization from the Presbyterian Church and all of the students from 5 different churches have started the course again. They are attending to the class spontaneously and making good progress. God has provided a very dedicated volunteer named Tony Biswas to help me and take the responsibility for the students in Komolgonj area. Please pray for Tony Biswas so that he can be a strong leader. Thank you for your prayer as I have had a good result and good response from my new area Hobigonj. I am hoping to get at least 60 graduates from Hobigonj. I have two non-Christian teams newly involved in this area. Pray that I can take a good care of these lost souls. God has given me a opportunity to share the Bridge Illustration to 14 unbelievers. I have shared the love of Christ. Please pray for those students so they will experience the love of Christ through me. They are Roktim Nag, Purba Nag, Trishna Nag, Horen Tanti, Pinky Tanti, Pryia Tanti, Nima Nag, Doya Nayek, Sajib Tanti, Pinku Tanti, Bonnya Tanti, Amit Gonju, Shomir Nag, Onisha Paul. Pray for I am planning to share the gospel with 5 people this month.
January 29, 2021–Hindus Doya, Sajib, Pinku, Bonna, Amit, Samir, Anisha (ages 18-22) are learning about Jesus and they believe that Jesus has died for them. I shared the five assurances with them. After that, they all wanted to receive Jesus in their heart. May God help them to calm their mind and take decisions.
January 15, 2021--Hindus Roktima, Purba, Trisna, Horen, Pinky, Priya, Nima (ages 15-20) are learning about Jesus and they believe that Jesus died for them. I shared the five assurances with them. After that, they all wanted to receive Jesus in their heart. God may help them to calm their mind and take decisions.
December 17, 2020–Praise God that we have received the permission from the Presbyterian Church Committee. The Bible class for 113 students was postponed due to prohibitory order, but now they opened their door for us, and I visited those students. Students were so happy to start the Bible class again and they decided to complete the course on time. So, I have decided to give them some extra time.
In the new area, Hobigonj, we have now 194 students. I am hoping to give graduation to 50 students in this coming year.
Pray as I am a little weak in evangelism work with non-Christian people. I have shared the Bridge Illustration with 4 Hindu students personally. Pray that they will come to know about God's salvation plan. This month my goal is to distribute 200 tracts and share the Bridge Illustration with 6 unbelievers. I am also planning to visit 20 unbeliever families.  My target is to memorize 10 verses in this month.
November 10, 2020–Please pray for me as I am visiting new areas to start our course. Recently I visited Baikunthapur church in Jagadishpur of Habigonj district. Please pray that I can have good relation and corporation with them.
I am also going to visit Chanpur tea garden to start a group with unbeliever brothers and sisters. So please pray that God may give their heart an opportunity to know Him.
Please pray for Komolgonj area as our work at that area is temporarily stopped.  There were 70 active and 56 inactive students. Please pray that so we can revive that area soon.
Please pray for me as I am going to work in Sreemangal and Hobigonj area from this month. Please pray for me that I will be a faithful servant of God and will be able to overcome all my weaknesses.
Please pray for my church and my family so everything goes well. My parents are hoping I will be married by next year so please pray for me so God may lead me to the life partner He has chosen for me.
September 3, 2020–Praise God that I was able to include a new Bible study group in my ministry area. Pray for this group that they will be more attentive and faithful with the course work.
I was able to reach 40% of my total students. Most of the areas are just opened from lock down. There are no more areas locked down. So, I hope I will be able to reach 100% in this month of September. Please pray that those students won't have obligations that will prevent them from taking this class.
Pray for my unbeliever students so that they will open their hearts for Christ. Pray as their families and friends are trying to push them back from the BMW Bible course.  Some of the unbeliever students are getting threatened from their neighbors for doing the class.
Pray as two of my disciples, Toni Biswas and William Kot, are showing less interest in my discipleship class.
In August I was able to share the gospel to 32 unbeliever students. They were very interested in the good news that I was sharing. I hope, God willing, I will be able to win their heart. Pray for me so I can be helpful for them for coming to Christ.
July 5, 2020– Ministry:My work area remains out of mobile phone network most of the time. It's hard for me to reach my students of those places through call or any messages. So I would like everyone to pray for this problem to be solved as soon possible.
Please pray for my student named Jony. He seems a little distracted because I couldn't get him by phone and I also tried to go to his home but was not able to meet him.  Pray for him so that his interest in the Bible study course will remain as before and he won't be lost in this world's temptations.
I would like to give thanks to the Lord that he has provided me with two new disciples to prepare for His kingdom. They are Emon and Hridoy. Please pray for these two so they will be able to learn more about the Bible and to teach others and please keep me in your prayer so that I can guide them properly in their spiritual growth.
I would like to thank God that I could talk with five new people about BMW classes. They have shown interest in it. Keep them in prayer so that they can  soon join. They are Noyomi, Gopesh, Biswajit, Lalon and Bopon.
Please pray for my area as it has become difficult recently. Some local people are dissenting our activities. It has been difficult to manage new students and doing classes. Keep them in prayer so that God helps them to change their minds.
Personal: Please pray for my aunt named Koli, her throat was excessively swelling. The doctor said it might be cancer, so she had a test for cancer and the report will be coming next week. Please keep her in your prayer so that the report may come normal.
Please pray for me. Serving the Lord is my passion and the Lord has given me a chance to make it my occupation, but my greatest weakness is my laziness. It brings me down in everything I try to do.  It hampers my work. I am trying to overcome it. I am seeking help and guidance from Holy Spirit to overcome this weakness. Please keep me in your prayer.
May 26, 2020–I would like you to thank God as I am safe and free from all kinds of sickness. I am very happy that He is using me for His kingdom though I am not worthy of that. My ministry work is slower than usual because I can't go for visiting groups and there is no network in tea garden areas. So, I am unable to reach them.
There are 4 groups close by my village. I am reaching them. This month I got to take 20 classes with those groups close by. They are making good progress with their course materials. I would like you to pray for some of my students. Around 30% of them are not showing strong interests about the Bible study even though they are Christian. They are not going to church or attending our BMW Bible class. So, please pray for them so that the Holy Spirit gives them conviction.
Last month my goal was to have 12 meetings with my disciples, but I got to take 8 classes with them. During my class time I taught them about 5 assurances. Pray that not all of them received 5 assurances yet. They still have some confusions and many questions. So, pray for me so that I can help them, guide them and answer all of their questions.The name of my disciples are Tony Biswas, Srabonti Biswas, Shuchana Das, Willium Kot and Jenith Biswas. Shucha Das is showing less interests in Bible Study nowadays. But in the beginning she was the most enthusiastic disciple. But the devil is working inside her now. So, please pray for Shuchana Das for her conviction. My goal for my discipleship meeting is to complete the book of Luke this coming month. We already started studying the book of Luke.
Pray for my disciples as they are very much interested and committed to share the gospel to unbelievers. This month I taught them the process of evangelism, how to share gospel to unbelievers. So, they are ready to share now. Pray for them so that God helps them with boldness in faith and scripture, so that they can be a strong witness for the Lord.
I have shared the Bridge illustration with my two students, Ahona Biswas and Abinash Das. They think that they are Christian but they don't have any clear idea about assurance of salvation. So, pray for them so that they can receive the assurance of salvation.
April 24, 2020–Please pray for me as I am a little upset because I am not getting good connections with students. I only was able to reach 20% students. Some of them I called over the phone and some of them I took class in my neighborhood. As all my students live in the tea garden area and the cell phone network is not available and as I am unable to get out of my village because of Coronavirus. That's why I couldn't reach the rest of the students.
But I had a good time with my disciples. I have 5 disciples. They are Srabonti Biswas, Sony Biswas, Jenis Biswas, Shuchana Das and William Kot. They all live in my neighborhood. We gather together twice a week. I am helping them to make good progress on their course materials. They all are working as volunteers in the BMW ministry. I am preparing them so they can lead some Bible groups and also make their own disciples. So, pray for them so they become mature in biblical knowledge. Pray as next week I am planning to teach them on the assurance of salvation and forgiveness. Pray for them so that they receive assurance of salvation. Pray for me so that I can teach them properly and pray for them so that they can understand it clearly. Please pray for one of my disciples, Shuchana Das. She has not responded very much for a couple of days. She required prayer for conviction.
Pray for me as I am composing some Christian songs. I have done 10 songs already. Pray as I don't have any personal guitar. Sometimes I borrow a guitar from someone. I am having quality time with God for praying and studying the Bible. Pray for me so that I can be a good disciple of Christ and become mature spiritually. Sometimes, I feel depressed with my life.
March 3, 2020–Praise God that I was able to form a new group of 10 students last month at Shurma tea estate. Pray for two students who are unbelievers so that they may know about our savior through BMW bible study group. Also, four different Churches from Kulaura Sub-district invited me to start our Bible study program in their areas. Pray for me so that I can get to start new groups over those areas.  Please pray for some of my Christian students who are not saved yet but they claim that they are Christian. When I have shared the gospel with them through bridge illustration they become clear about salvation and they got to understand how important is to receive salvation. 15 students are there in that group. Pray for this group so that they can stand firm in their faith.
Personal: We had started to build a new house but we couldn't continue for our finance. It was stopped for two years, but now we have started again to complete this house. Pray for our family so that we could be able to finish this house and start to live in that house.
December 12, 2019–10th January, 2020, our graduation program will be held here with 200 participants. Pray for its success.
One of my students named Popy Halder is suffering from uterus cancer. In December, she is going to face surgery. Pray for her so that the operation can be successful. Pray for the students. They are giving their final exams. Some are still on completing their books. Pray so that I can prepare them for the exams and graduation.
November 25, 2019–Sottojit (age 23) believes what Jesus has done for him. But now he is not willing to receive Him as his reedemer. Please pray for Sattojit so he will receive Christ one day. 
November 20, 2019–Rajib (age 30) works at the Tea Garden. He never heard about Jesus. I shared with him the love of God that He sent His only son to bear our sins. After sharing this Rajib understood that Jesus bore our sins and died on the Cross. Please pray for Rajib! 
November 11, 2019–I had a long conversation with Robi (age 35). I was sharing him that we all are sinners by birth. Robi believes he is a sinner. He also believes Jesus has the authority to forgive sins. Please pray for Robi so he will come to the Christ one day. 
November 8, 2019–I often get sick these days. Pray for my health. My father and my two younger brothers and sister got a new job within the last two months. I give thanks to God for that. They are going to abroad soon. Pray for them.
My students are going to give their final exam next month. Pray for me so that I can prepare them for graduation. This will be the first graduation program in Moulavibazar, Kamalgonj. Pray for us so that we can arrange it properly.
September 28, 2019–I shared the Bridge illustration with Tayhan (age 25), but he doesn't believe Jesus died for us. He refused to listen to me further.
September 26, 2019–I let Suborna (age 20) know that Jesus is the only savior of her sins. But she couldn't agree with me. She wanted to be the way she is.
September 26, 2019–I shared the Bridge illustration with Mithun (age 21).  I asked him if he wanted to go on the right side of the Bridge. He replied in the affirmative, but he is still confused wondering if Jesus really could give him the salvation. He didn't receive Jesus, yet.
September 16, 2019–Please pray for one of my 2nd year students named Srabonti Biswas who has Liver diseases. Her parents are very worried about it. Pray God will heal her in the name of Christ Jesus.
We have a picnic program on 22nd September in Moulovibazar district. We are expecting for 100 students to be joining together for this picnic. Pray all attendees will feel the love and joy in Christ.
Please continue pray for my elder sister so she will find a good husband. All our family members are worried about her marriage. Pray for my success in my ministry as I am working so hard. My goal is to involve 30 more unbelievers students in our Bible class so that I can share with them the gospel and they will know more about God from the scripture. My target is to become a full-time staff in BMW ministry. Please pray for that.
August 18, 2019–I would like to give thanks to God for He is leading me, guiding me and helping in my ministry life as well as in my personal life. Give thanks that all my family members are doing fine. We are looking for a husband for my elder sister. She is 30 years old now. She is working with Compassion Ministry. Give thanks that I am chosen as assistant pastor in my Church. It's a great opportunity to help my Church. Pray for me so that I can help my Church besides my ministry with BMW. I am so blessed by getting all these opportunities for serving Lord.
I am also thankful God that I am reached with my target for the students involved with BMW bible class. Pray that some students have a lack of interests in Bible study. I am trying hard to inspire them and encourage them. I was able to form three new groups in Hobigonj area. Now I have 15 groups in both Komolgonj and Hobigonj area. Even though Hobigonj was little far from my area but I have some very good friends over there who are very interested in BMW course. This is a new district where we have started our BMW program. Pray that I am working to reach some non-Christian areas where I am looking for making some new Bible study groups in those villages at Hobigonj district.
March 2019–I am the older son of my father's family. My father became old. So, I have to take the responsibility of my family as an older son of the family. So, please pray for me so that I can take a good care of my family. Two of my sisters are still unmarried. Pray for them to marry Christian husbands which is what we have been waiting for.
March 2019–God is using me in Moulovibazar area for BMW ministry work. Up to now I have registered 95 students in this area. Thanks God for that. Next week I am going to Hobigonj district where two more new groups are going to be started. Me and our coordinator Sanjoy Biswas are going to visit that area. So, please pray for us and pray for those new student that they will enthusiastically take this course.
February 19, 2019–I am taking charge of ministry in the Eastern part of Maulavibazar (the city in the middle of this area is Sreemongol).  The area is called Komolganj.  My goal is to gather 150 students there by the end of June and see 100 of them graduate by December 15.
One of my prayer request for many days is that the young people of my community will come to Christ and will live in a Godly way. But still they are living in ungodly lifestyles. Pray for me so that I can encourage and inspire them more and more. I am so happy that I could be able to join with BMW again. And I am also happy BMW started it's ministry in my area. Now it's my opportunity to help the young people in my area to win them for the kingdom of God.