Testimony…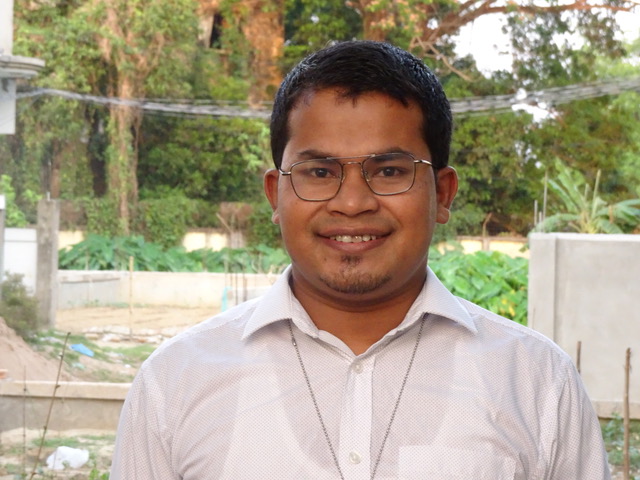 I was born on June 5, 1992 in a Khasi village in the National Park called Lawachora. My father was a Muslim, and my mother was a Christian.  He was a betel leaf farmer. They divorced in 1998 and my father married a Muslim Bengali girl. Financial hardship came to my mom and her 6 children. My older brother and sister had to work the betel leaf farm to support the family.  When I finished elementary school in the village, I got the opportunity to attend the Catholic hostel in Sreemongol for sixth grade.  The Catholic father gave me a very special discount, charging only 200 Taka per month for the food, shelter, and education. I completed 10th grade there (2010), and finished 12th grade in Sreemongol college. While in college I served as a tourist guide to the National Park. I knew where to find the monkeys and the beautiful lake. This was my own village area!
In 2007 my life changed. I knew about Mary and Jesus but didn't know much about the Bible. I didn't have a personal relationship with God. I was a naughty boy who got spankings on a regular basis and didn't take much to heart.  Some Khasi churches in Shilong, India experienced revival that year.  Our churches in Bangladesh have a close relationship with them.  Many people even have two homes and dual citizenship. Because of the annual general meetings in India, our people were exposed to the revival and changed powerfully by the Holy Spirit through singing and praying going on for hours late into the night, after the pattern of the Welsh revivals.
I went to the Annual General Meeting for all the Khasi Presbyterian churches of Moulvibazar because it was the thing to do.  I was worldly and wanted to look good and wanted to be seen with my nice chain around my neck. I was sitting in one corner of this huge pandel that was set up. The Holy Spirit took over the place like a wind blowing through. Without even being touched, many fell to the ground. Out of nowhere guilty feelings began to overwhelm me and my soul was led to repent. Why have I done all these sins! I started weeping and couldn't stop for a long time. I tore off my jewelry and cast it aside. I didn't care about the world. Heaven was too important. I cried out for forgiveness. When I arose, I felt as though a huge rock fell off of my chest. I cannot express it!  I recognized the joy of salvation that David spoke of in Psalm 51:12. I started reading the Bible every day and praying all the time. I had such a sweet relationship with the Lord!  We formed a preaching group that travelled around for fellowship and encouragement to all the churches in the area, returning only after a whole month away. I have a great relationship to this day with the leader of our preaching group. He is the pastor of my village church.  Last year Matthew Roy preached there, and Pastor told him, "I know a Khasi boy who could serve the Lord." After interviewing with Sanjoy and Matthew, I joined BMW.
There is a lot of greed and corruption and lack of spirituality among Christian leaders all over Bangladesh, however, I found Matthew a very spiritual man. I want to imitate him. I prayed to the Lord many times over the years to give me a good platform to serve the whole country and to train up people. Some places it looks good on paper, but the reality in the field is different. With BMW I find the reality is there. My mind and heart feel free and confident.  We are doing work that registers in heaven!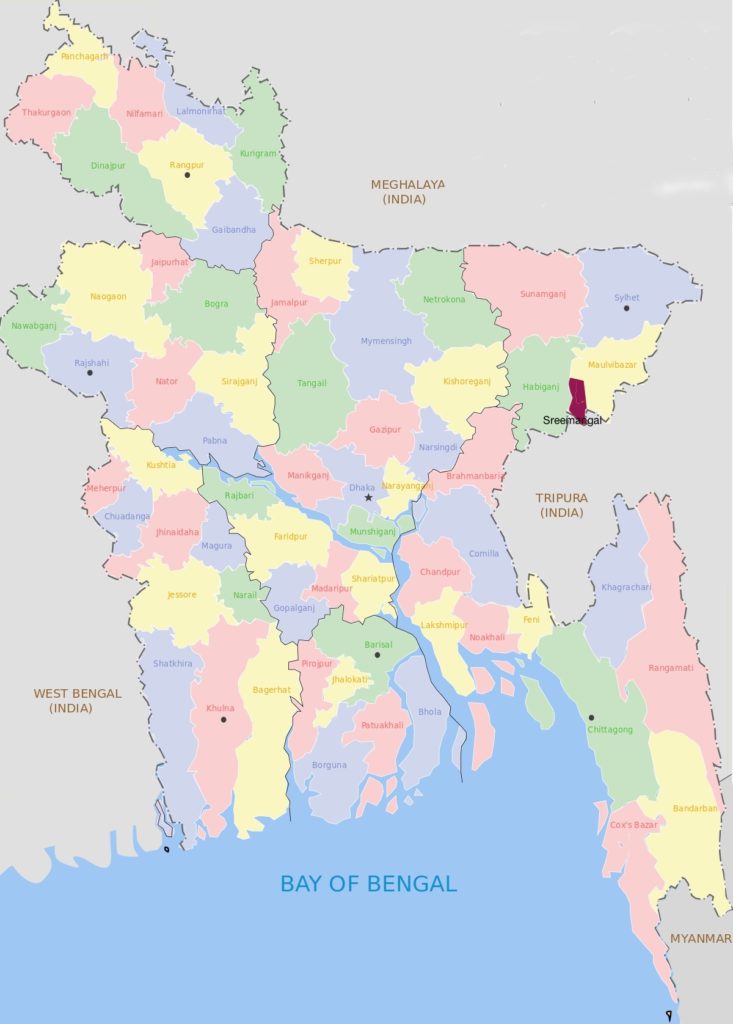 Ministry and Personal Prayer Requests
September 9, 2021–Thanks to the Lord that He kept me and my family well. Please pray for me. I am trying to develop a prayerful life and learning a lot. I have started a fellowship with my Khashia brothers and sisters every Sunday at 8pm. My vision is to influence them through my life and thoughts about Christian life. Please pray about that. In our Khashia punji (Beluachora and Doluchora), there are going on some clashes over some lands. I humbly request you to pray for this fact. Pray God will give them wisdom to solve this problem. I am learning a lot and teaching new staff the BMW tools. Please pray for me so that I can guide them properly.
May 30, 2021–Please give thanks to the Lord that I was able to complete the courses of BMW within two months during this lockdown. I was able to attend the staff training program in the BMW head office with country director Brother Matthew Roy. I improved my devotion skill. I learned to teach the Bridge Illustration, and more importantly my duties. Praise the Lord for giving me an opportunity to attend such a training program. Thanks for praying for Rashid Daring Mar. He broke his leg falling from a tree. He is doing well now. Please pray for him so that God may grant him complete recovery.
We are planning to work at Borolekha in a Khashia ethnic society and work with the Presbyterian Church. Please keep the leaders in your prayer so that God may talk into their heart through us.
Please pray for us, the staff from Northeast area. We are taking preparation for the staff meeting next month for 15 days at our BCT land. May God help us take preparation for arranging this meeting. Please keep the staff from all over the Bangladesh safe and healthy so that they can attend this meeting with us.