Testimony…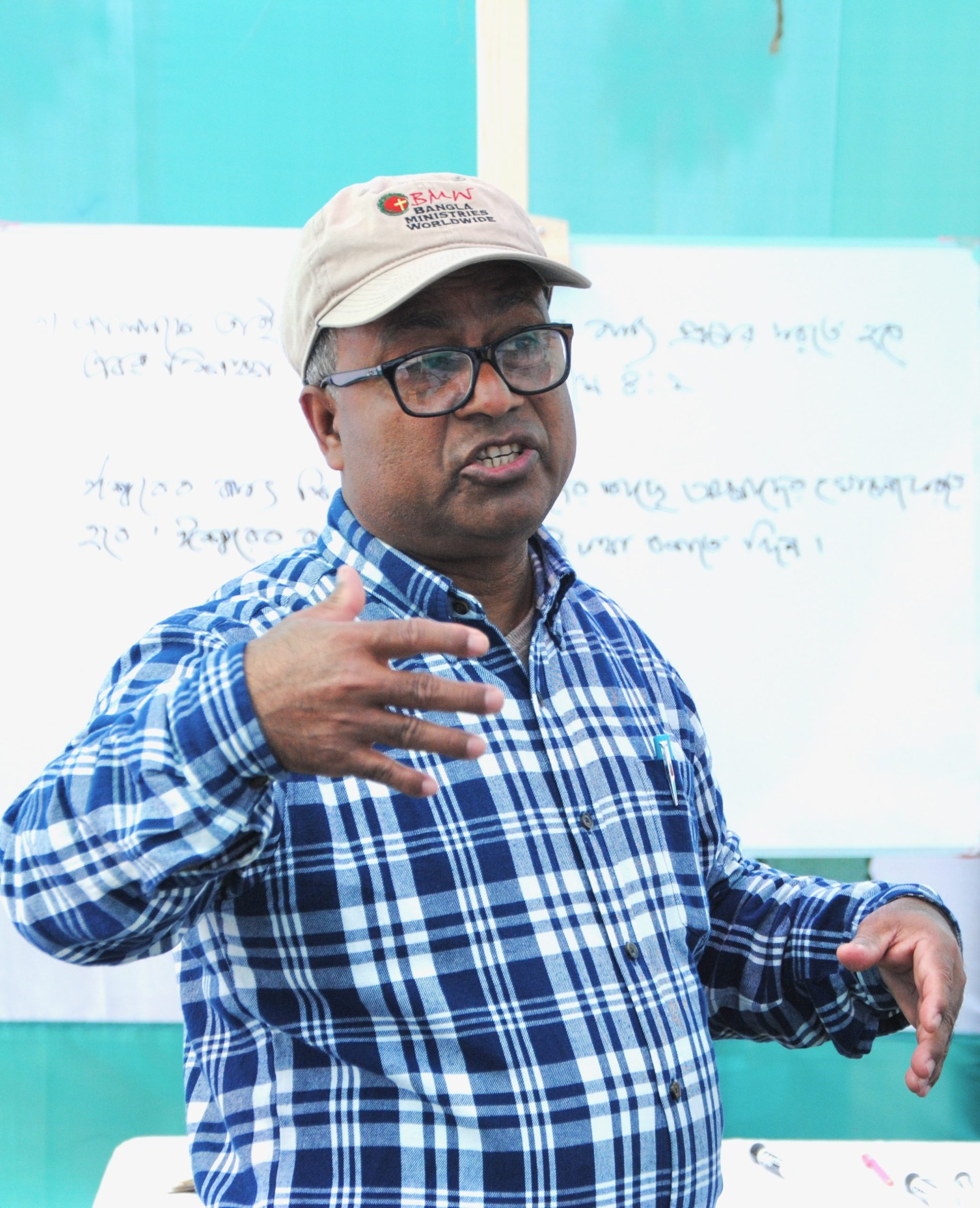 I was born in a Roman Catholic Family. From my childhood I practised all the teaching and retual activities very faithfully and deligently. In February, 1976 I attended a revival meeting. The theme Bible verse was Hebrew 2: 3 How shall we escape if we ignore so great salvation? Also Romans 10: 9-10 If we declare with your mouth,"Jesus is Lord," and believe in your heart that God raised him from the dead, you will be saved. For it is with your heart that you believe and are justified. and it is mouth that you profess your faith and are saved. These two verses strucked me deeply and  I accepted Jesus Christ as my personal savior in that revival meeting. The followin verses also helped me a lot- Ephesian 2: 8-9, Acts 16: 31, Acts 4: 12, 1 John 5: 24, Matthew 19: 25-26. After receiving Jesus, I began to read the Bible and attending Church fellowship with fellow believers. As a disciple of Jesus I involved myself more with different Church activities such as leading Sunday School, Deacon, Camp teacher and also started preaching in prayer meetings and Church. I used to lead Church choir many years. I gave up my secular job and fully involved myself as a servant of Jesus Christ.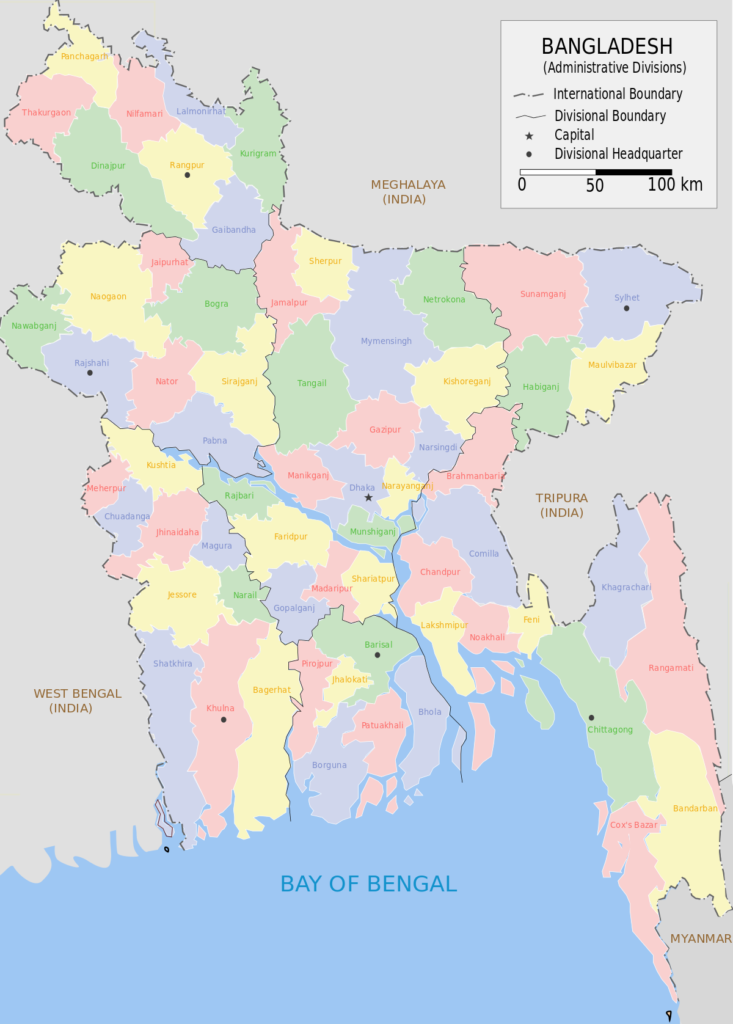 Ministry and Personal Prayer Requests
August 10, 2021–I praise God for all His blessings and grace. As far as I know, all of our BMW families are healthy and doing good. Every one of us is protected from covid-19 and different forms of virus. I praise God for all our staff members and their families as they are helping out the work of our ministry. Also praise God for everyone who is helping this ministry in prayers and supporting financially over the years. 
Praise God for all staff members who are taking my classes successfully on Old Testament Survey every week and making good progress.  
I request everyone to pray for our upcoming BMW summer program "A Taste of Bangladesh" so that every sector of the program turns out decently and perfectly. Please pray for each and every committee member who is diligently working to make the Taste of Bangladesh program successful. 
Please pray for Premanondo Roy, who is working in Parbotipur. He is undergoing some physical issues that are giving him so much trouble. Pray he can overcome this situation and get well soon. 
Please pray for my CKD (chronic kidney disease), low platelets, high blood sugar, so that by God's grace I may get well and continue to accomplish my responsibility. 
January 8, 2021–I thank and praise God for the year 2020 we just passed and stepped into New year 2021. I praise God for 2020 as we could give our time with God personally and corporately in zoom or using personal device even though we had to go through a tough time of Covid-19. I also praise God because He has taken care of all our staff members and students who were safe and sound during this pandemic time. I personally thank God for our health situation.
I also thank and praise God for finishing up to review the Bible study Methods and Rules of Interpretation Book successfully with all our BMW staff members. I also started the new course in advance "The Old Testament Survey" for new course training.
Please pray for all our staff members, so that all of us stay healthy and do the classes regularly.  Asking prayer for our area coordinator, Mr. Sanjoy Biswas, who is being transferred from Sreemongal to Khulna for the needs of BMW over there. During this transition, there would have been different changes in both places. Please pray for the family and ministry.
Our staff Regan Baroi's mother is presently sick. Please hold her up in your prayer for complete recovery. Our staff Rimi Biswas's grandmother passed away last Saturday. Pray for this bereaved family.
Also, I am asking prayer for our country director Matthew Roy, his wife Jennifer and their daughter Glory. As Jennifer is currently pregnant, they are going to Malumghat where there is a missionary Hospital for her delivery purpose. Please continue to pray for Jennifer, so that she can give birth to a healthy baby.
November 27, 2020–Praise God for His grace and mercies. I am thankful to God for my granddaughter Glory who just turned 7 years. Hold her in your prayer so that she can grow in God's grace and in a balanced way. I'm also thankful for our grandson Mark Melvin who is about 9 months old. Also requesting you all to hold him in your prayer.
Thanks for all our staff classes. Mostly everybody is taking classes regularly and successfully. Pray for each other doing this hermeneutics class efficiently and effectively.
I thank God for healing some of our staffs' family who were sick. Mohesh Roy's wife was sick and now she is well. His two daughters are sick out with fever. Please continue to pray for them and each of our staff's families.
Pray for each of our staff members so that they can continue to teach their students successfully and safely. Pray for our students so that they can be protected from covid-19 and stay healthy.
Thanking God for all of our Board members, volunteers and donors because they're working hard for our ministry. Pray for our director David DeCook so that he can lead the work of our ministry efficiently. We need to pray for the safety of our donors, volunteers and their families.
June 22, 2020–Praising God for His great mercies and grace for all of our BMW board members, volunteers, donors and all our staff. God is taking care of us and everybody is healthy for this pandemic season. Thank God that Satish got well and is back to his normal position.  All of our staff are sincerely doing their course study and giving more time and energy. The weak staff are also doing better now in their studies. Besides our training classes, I am doing Bible study on Zoom with Bangla Church Toronto Canada. Also, with the help of our director, David DeCook, I opened another Zoom `Global Bible Sudy' where my youngest brother, Tapon Roy, who is finishing his Ph.D from the Philipines, is helping us with this Bible study. Theofil Hoque is also attending and helping our Bible Study activities. Some of our BMW staff members are also joining to this program. If any of our staff members would like to join, our country director will help you to join this program. Pray for each other so that everybody remains safe and  sound.
May 5, 2020–I want to praise God for He is keeping all our BMW staff members and their families in a decent situation. To the best of my knowledge and the information I have received, I am pleased that no one is attacked or deceased by the corona virus. Our God is omnipotent/all powerful, everything under the sun is under His control. As we're His children and in His fold, no, nothing can snatch away from His hand. So Jesus is our shepherd and we're His sheep.
Please pray for Mohesh's wife who is sick, and struggling to walk, and doing her necessary work.
Please pray for Bangladesh as the virus is spreading rapidly. Pray for the authoritiies, doctors, and health workers, so they can deliberately help and support the sick people. Also pray for the people who have lost their jobs and are unable to work to earn their living.
We also need to pray for the people who are trying to discover the anti-virus vaccine to protect and control this pandemic. It's an urgent prayer.
Please pray BMW doesn't financially go down and fail to operate the ministry because of Covid-19 season. It's an urgent prayer request.
April 13, 2020–Praise God for we have just celebrated Good Friday and Easter service. Thank God that everybody celebrated these special days over the internet. God blessed us with the use of modern technology. As of now I have not heard of any one related to BMW attacked by Covid-19. Praise God.
I just heard that Regan Tuhin is sick. He has an asthma problem. Please pray for his healing. The Bible says, "confess your faults one to another, and pray one for another, that ye may be healed. The effectual fervent prayer of a righteous man availeth much." James 5:16.
During the covid-19 season, all of us should obey and respect the laws of the country. This is the time we can devote ourselves to the word of God and restore our relationship with Him.
March 31, 2020–I thank God for His Grace and mercy. I talked to all our staff members and found that of our staff members, students and their families are physically doing good. No one is sick except one of our students whose father is sick from a different issue, not from corona virus. We have to remember that our God is in control of every situation, even the pandemic like corona virus. Jesus asked us to cast all our anxiety on him because he cares for us. (1 Peter 5: 7) Pray for each other unceasingly.
February 18, 2020–I thank God for all His blessings and grace as we all had a wonderful time in Bangladesh. He guided us in our 13 graduation programs around the country. We didn't have any notable sicknesses or any religious or political oppositions.
Now we're training our higher level teachers, the Hermeneutics for more than two weeks in a row. Our staff members already have finished their final test. Now I'm grading their credit score. Hopefully all our staff members will pass the test. I thank God for our sound health and related issues during the training period.
Most of our US team members are already left BD and safely arrived in US. David and I will leave the BD at the end of February.
Please pray for our safe return journey. Also pray for our teachers' safe return to their respective areas.
Praise God for your faithful prayer and support.
November 19, 2019–Prayer request for Tumpa Biswas as her wedding is going to take place on November 29 Friday in Jessore. Pray that everything goes well without any intervention or satanic activity. Pray both the bride and bridegroom stay healthy until the appointed day, and both families may be in one agreement in every affair.
Pray for Pramananda Roy, one of our Bangladesh Staffs may understand the word of God and do better in doing hermeneutics class with me. He needs God's wisdom.
November 11 2019–Prayer request for Moshi, staff of Barisal area. Please pray for him to make right decisions for future.
Praise God for my successful toe Surgery. Pray for my complete healing.
Pray for Sweety Das from Sylhet. She has great desires to learn our BMW Bible course. Because  of her family and community pressure she  can't attend the class. Hold her in your prayers, so that God may open the door and she can attend the class and trust Jesus as her savior without any intervention  or opposition.
Please pray for the people of South part of Bangladesh. Last Sunday there was a heavy and strong tornado and demolished houses, trees and crops. Presently thousands of people are homeless and going without food and clothes.
August 2019–Prayer Request for Barisal Area.
1. BMW staff Joya Das husband Poresh Biswas is doing a fishing project. He invested huge amount of money for the business. Last two years they had a huge loss in their business. They are asking for prayer to make success in their business this year.
2. In Ashkar area, a new group is formed with 10 Muslims students. Pray for them.
3. Misty Sen's, BMW 3rd year student, mother is very sick, asking prayer for her healing.
4. Sabuj Biswas, 1st year student, fell in the street and broke his leg, asking prayer for his healing.
5. A new group with 10 Hindu students is formed in Oicharmart. Pray for them.
6. Ist year student Kali Baroi's sister Shampa is struggling with dengue fever. Pray for her healing.
April 16, 2019–Please pray for all the teachers in Bangladesh who are learning different lessons weekly bases. They need godly knowledge and wisdom to understand the lessons and thus they can use it in their ministry field.
Pray for Hira a Muslim girl from Jessore who were very sick. They think that she is seized by evil spirit. One day her mother allowed our staffs to pray for her. Our staffs prayed for her and she is much better now. Please pray for her so that she gets well completely and her parents understand the power of Jesus as well as a savior and believed Him as their savior.  Hira the Muslim girl is now completely well. Our BMW staff were invited there to give thanks for her. They had opportunity to make a frequent visit there to share the gospel. Praise the Lord.
December 12, 2019–Emon: area Khagrachari- Pray for him to preparing the students about giving tests for upcoming graduation. Pray is requested for safe journey to all areas.
Please pray for all areas, for all teachers, for all students, so that everything goes well. Pray for all the USA team for their preparation and journey.
Please pray for one of my students whose father-in-law is very sick in Bangladesh.
Please pray for Mowmee our second daughter-in-law is now the Holland hospital for delivery issue. So that everything goes well with her delivery.