Testimony…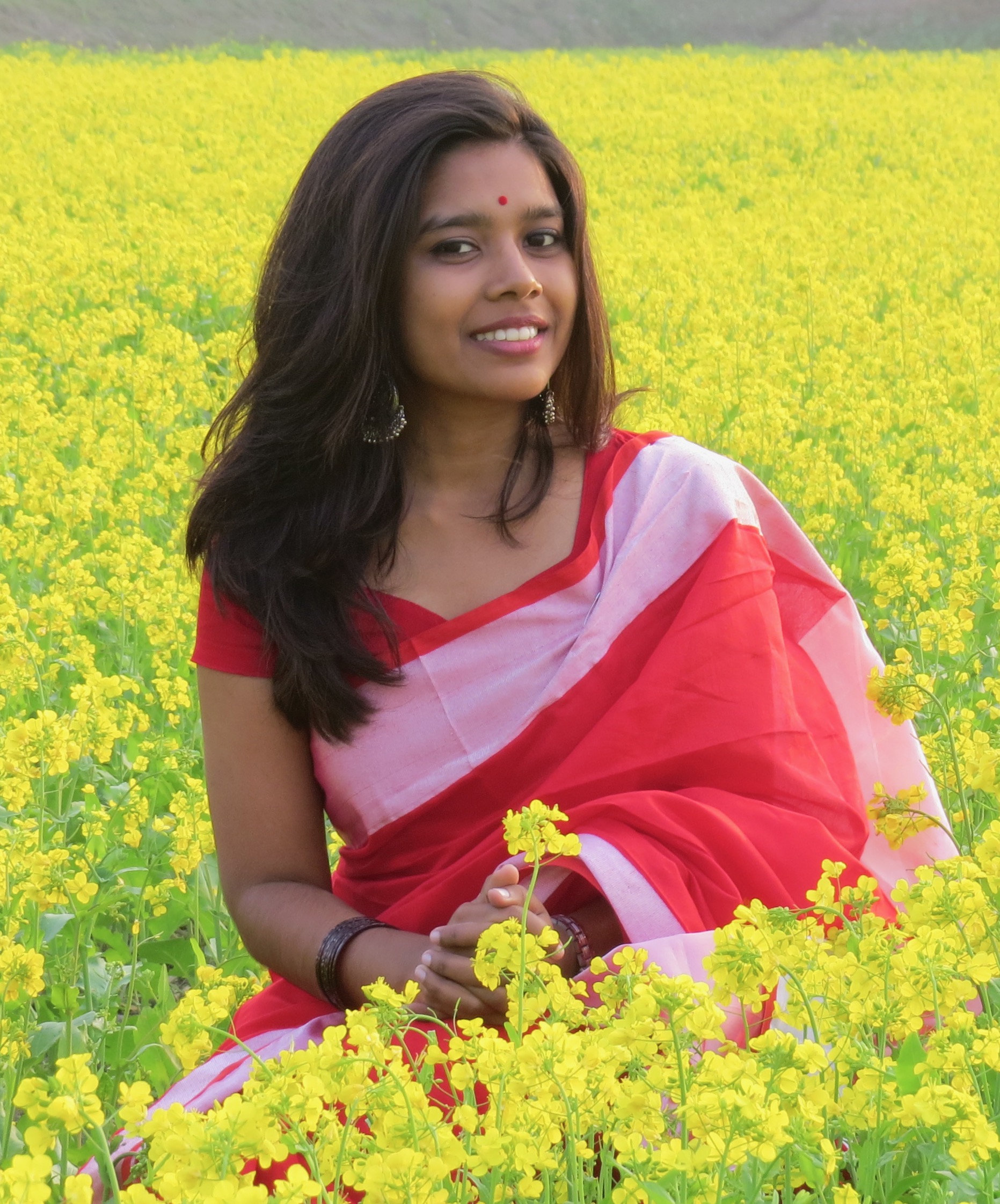 God is the beginning and the end. He is the true meaning of our lives. He is the forever king and our almighty father. We can't think of our breath without his mercy. He gives us everything what we need in our daily life. He shows his miracles through our lives and let us know that he truly exists in our life and is the great. He uncovers his grace in every single life. Some can feel his mercy and some can't. My life isn't exceptional. God poured me with his blessings and I totally felt that which led me to the path to the Holy spirit.
My relation with God is not so new in my life. I was born in a Christian family. My father has been a servant of God for his whole life. My mother leads a healthy spiritual life. I came to know about Jesus from them when I was a child. My parents grew me up with the love of Christ. I was knowing more and more about Jesus and the love of God to save us. I knew I was so much blessed when an incident happened in December, 2005.
As I didn't know how to swim, I got drown in a deep pond while taking bath at the age of 9 in a village of Natore, Rajshahi. I was rescued after 45 minutes after I went underwater. People found me bleeding from my nose and mouth when they tried to press me to take out the water I had ingested then. They found me dead actually as I wasn't breathing and was bleeding heavily too. My parents somehow took me to Rajshahi Medical College Hospital after 1 hour. The doctors there examined me and announced that my lungs were burst and that was the reason of the bleeding. They couldn't give any hope to save me. But my parents didn't loose any hope from the Almighty God who has been worshiped by my parents for their whole lives. And truly God gave the answer to them and saved me. I got up after three days. The whole hospital ward was surprised to see this miracle and confessed that they hadn't seen such a case before. They saw the glory of God that day. I couldn't remember anything after I woke up. I heard everything from my family later. I learnt a lesson from that day that God saves his child. The villagers saw the power of God too. They gave me a name "Noya Jisu" (new jesus) as I woke up after 3 days from death.
I have found that I am blessed in every single stage of my life. My results in my academic life were always excellent. My father leads a pastoral life. We live with my uncles, aunties and cousins together in a home. The place where we live, we are only a Christian family there. Our house is made of Golpata (one kind of leaves found in Sundarban used to build shed) and it is hut actually. Every uncle and my father got one little room for each. My father converted the veranda into a room and managed to put a single bed and a desk to study for me. Sometimes during rain, water falls through leafy shed. Once my biology practical copy was drenched in water before one month of my SSC exam and I had to rewrite that copy. In my school, I was only a Christian child in my class. Through all these difficulties I gave my SSC exam. I got GPA 5 in every subject and it wasn't any ordinary result. I got scholarship for my result from education board. I did same result in my HSC exam too and got scholarship from education board too that year for excellent result. I got chance in a public university where a student has to fight against 400 students for a seat here. I've completed my graduation at Bachelor of Pharmacy, top subject of life science school in Khulna university. I believe that my excellence is the gift of God which makes me different from others and makes God glorified through me. God has a plan in my life that I can feel.
After feeling all the blessings and growing in the love of Christ, I felt the need of Christ in my heart permanently. In 2015, I attended a conference at Savar. I was touched by a sermon of an honorable person, who completed his degrees from USA, was a lecturer of a university in Bangladesh and working for our country. He made me realize that surely God has a plan in this country through me, us, we Christians. We are excellent because God wants us so. But we need to get the salvation which is the token of love from God to heaven. Specially the verse the John 8:32- "You will know the truth and the truth will set you free." I knew the truth is only Jesus Christ. John 14:6 says so that Jesus is the way, the truth and the life. I made up my mind to receive Christ and took baptism in 5/4/2015 at Easter Sunday. I felt resurrected from a sinful life that Jesus gave me. I started my journey in BMW from 2011. I worked there as a choir leader where I used my voice and leading to praise the Lord. BMW is an excellent ministry to serve God through learning theological knowledge. The best part of this ministry is it has only option to learn Holy words and to attend only spiritual programs and camps. This is why I love this ministry as a platform to serve and learn God more and more and I'm with it still now. I am going to praise and glorify the Father Lord and Jesus my whole life. I am still growing. I want to be an example of the blessing of God and make everyone praise only him guiding them to the path of the kingdom of God. May God bless us.      Priyanka Tithee Malaker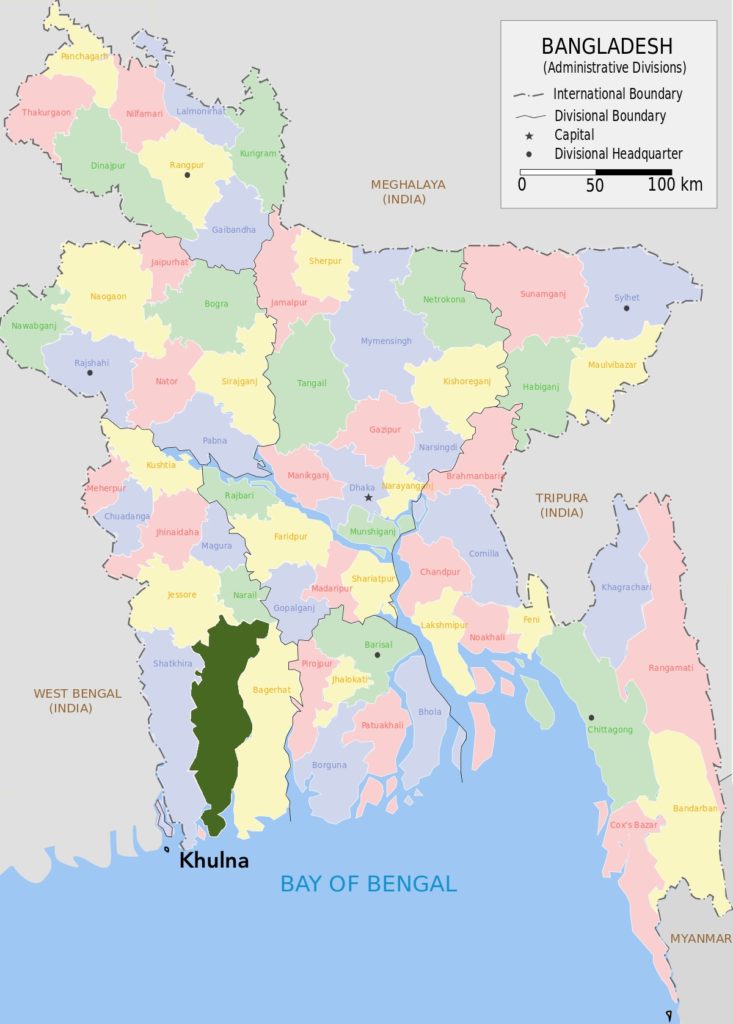 Ministry and Personal Prayer Requests
April 24, 2021–Thanks to the Lord that He has kept me and my father's family alive in this pandemic situation. Thanks for your prayer for me.
My journey in BMW as an assistant coordinator has been great because of your prayers. Thanks to the prayer team. I quit my position as assistant coordinator because I had some of my important exams knocking at my door. It was so difficult for me to continue as a coordinator and prepare for the exams at the same time. Because of your prayer, God made a way to do that. I was lucky to have brother Sanjoy to take over the position for me and God let that happen just in time. I had my disciple Shraboni Modhu who recently joined as a volunteer staff and I handed over to her all of the students I was taking care of. This is all the result of the prayer for me. Praise the Lord.
I have always tried to glorify God through my life and BMW has given me that opportunity to work for the kingdom of God. I continue working with BMW translating prayer requests and testimonies. Please pray for me so I can take good preparation for my exams and thesis work and God may keep making me able to work with BMW also.
February 4, 2021–Please give thanks to the Lord that I was able to take exams in 3 groups from my total 7 groups. My target for graduation is 20 students. Please keep me in your prayer so that I can prepare them successfully.
We were able to arrange pre-Christmas gatherings from three districts. Praise the Lord!
I was able to meet all my three disciples in December-January. All of them are doing good in their course book studies. Their names are Sudipto, Sarnali and Wise. I had a plan to meet them all in January. I am trying to prepare another disciple named Shraboni Modhu. I have a plan to have her as a new volunteer teacher in Khulna. Please pray for Shraboni so that God's will will be done in her life.
Brother Sanjoy Biswas will be joining with us in Khulna from January. Please keep him in your prayer so that he can take over all the responsibilities. I have been going through many stresses right now. Please keep me in your prayers so that I can keep all my dependency on God and God may give me strength in my soul.
December 17, 2020–I want to give thanks to the Lord that I was able to visit all of my teams last month and was blessed with two new students. I have a total of 58 students in 7 teams. Please keep me in your prayers. One of my old teams has given final exams. The other students are giving their 1st book exam. Please pray that I can take exams for every team.
I have two disciples named Sudipto and Sarnali. Sudipto is improving in taking devotion and I am helping him more. He will take some more days to learn it properly. I taught Sarnali the Bridge Illustration and she is improving in presenting it. I have a plan to make them memorize the verses of 5 assurances next month. I am preparing another potential disciple named Wise Halder. Please keep me in prayer so that I can guide them properly.
We have a plan to arrange a staff pre-Christmas meeting on December 18th. Our coordinator, Brother Satish Saren, will be visiting us on that time. Please keep us in prayer so that we can gather safely. All the staff are busy taking exams and making result sheets. God may bless them to complete their plans for December.
I am taking classes of BTCP from Brother Matthew Roy every week and memorizing new verses for my lessons. Please keep me in your prayer so that I can gather more biblical knowledge for my ministry life.
November 10, 2020–I want to give thanks to the Lord that I was able to contact 50% students and was able to attend the coordinator retreat last month. I am now clearer in visualizing our mission and vision for our ministry and plan for upcoming graduation programs.
Winter season is coming ahead and the corona situation may change. Our classes and exam taking activities are being activated slowly. If corona creates problems, it might hamper all the ministry work and all the future plans. Please pray for the situation so that the situation may get better not worse. My student attendance is 50% right now. Most of them lost their interest in continuing or coming back into their courses. I wasn't able to do enough family visits last month. Please keep me in your prayer so that I can do 10 more student family visits this month.
I have two disciples. I was able to talk to one of my disciples named Sharnali. I am teaching her the method of devotions. She is improving on that. This month she will explain the Bridge Illustration in her team. Please keep her in prayer so that I can develop her in spirit and wisdom. My other disciple was too busy to give me his time. His name is Sudipto. Keep him in prayer so that he will give me some time again. I am planning to create another disciple of me. May God provide me and help me to find a disciple.
Please pray for a suitable employee for the Gopalgonj area. There are almost 250 students to look after and we need an employee over there in an emergency. May God provide us someone within this month.
My university classes and labs have started. Please give thanks to the Lord that I am able to start my study soon after a long time. God may also help to manage times for my studies and ministry work.
October 15, 2020–I have a total of 55 students, and among them 7 students are new; admitted last month. I could reach 25 students in person. I have a total of 7 groups and I was able to start going to three groups. Keep me in prayer so that I can reach the rest this month. Especially pray for the Boro Boyra team and Choto Boyra team. These two teams are less willing to do classes.
Thanks for praying for me with the responsibilities of 5 districts. I have successfully visited two districts- Jashore and Barishal. I have plans to visit two districts- Bagerhat and Gopalgonj this month. Please pray for me so that God will give me protection on my way.
We have a plan to attend a coordinator meeting at Sreemongol with our country director. Please pray for the event so that we can arrange and attend it properly and God may guide our every decision and path.
I was able to meet one of my disciples last month. Her name is Sarnali and she is now able to explain bridge illustration. I want to meet my other disciple named Sudipto.I have a plan to teach him about the 5 assurances. Please pray for me so that I can get opportunity and the guidance of the Holy Spirit.
I give thanks to the Lord that He kept my family well. My brother was suffering from fever for a few days but Lord healed him. I started BTCP training last month under supervision of Matthew Roy. God may help me to understand the teachings properly.
September 3, 2020–I have 48 students and I got in touch with only 30 students. I could only visit 4 teams and I have plan to visit the other hree teams.
I have plans to visit two districts within this month. I am sending Dalwar Hossen to the Bagerhat field and Regan Baroi to Gopalgonj field for visiting. Pray for them so that they can help the area teachers for developing the area activities.
I have two disciples-Sudipto and Sarnali. I couldn't talk about any teaching this month. Pray for me so that I can stay in touch with them. I have discussed 'the place where people go after death' with  a student named Ovi Kirtonia. May God help him to understand about life after death.
Personal: I give thanks to the Lord that my younger brother got shifted and admitted into a college in Gopalgonj. He is also a 2nd year student of BMW. I seek wisdom and guidence from he Holy Spirit so that I can stay faithful to my new responsibilities of South Area Coordinator.
July 7, 2020–I have a total of 48 students and I talked over the phone to 20 of them. I cannot contact many students over the phone because most of them are school going children. They don't have their own phone and are not willing to use their parents' phones for classes. I praise the Lord that I could distribute books to 90% students and they are willing to complete the books at home by themselves.
I talked with my two disciples over the phone last month. They are Sudipto and Sarnali. I am teaching Sudipto about assurance of answer to the prayer and am teaching Sarnali about sin and salvation from Bridge illustration. Pray for them so that they can understand all the words of God deep within their souls.
I shared the Bridge illustration with only one student named Noyon. He is Christian but he was not familiar with the Bridge illustration. He didn't know the importance of accepting Jesus in heart is essential for Christian life. He could feel Him and accept Him. I give thanks to the Lord for his heart.
I have given new and bigger responsibilities in this ministry as an assistant coordinator. I have not much knowledge about this but I believe God chose me and He will equip me. I seek the guidance of the Holy Spirit in my life so that I can give my best in this crucial moment. I keep prayer for all of my colleagues. God bless them and their fields.
May 15, 2020–Arko, age 13, belongs to a Christian family, but when I asked if he had confirmation that he could go to heaven if he died from corona, he replied that he wasn't sure. So I explained 1 John 5:13, Romans 10: 9-10. After that he agreed that he needed these verses to know more clearly about salvation. He is now sure he is going to heaven becase he has put all his trust in Jesus.
April 15, 2020–Praise the Lord! I am doing well with my family. I give thanks to the Lord because He kept us away from corona virus.
I went to a place named Fulbarigate with the help of an alumnus and there were many interested students. The name of the alumnus is Sraboni. Her mother needs prayer. She is left side paralyzed. God may bless that family.
It is good news that all of my students are doing fine with their families till now.
Please pray for my patience in this situation. I seek knowledge from God. It's a very perfect time to spend time with God and earn his blessings. May God pour out His blessings and bless me with spiritual growth.
I have been talking to a boy named Tomal Jyoti Roy. He belongs to a Hindu family, but he is very interested to know about Jesus. I told him to read the short gospel book Mark and he said he would let me know after finishing reading. I am really praying for him so that he may get interested to talk more about Christianity.
February 19, 2020–I give thanks to the Lord that He has blessed me so much and I am so much grateful that He kept me and my family healthy and sound. I am translating a sermon of Dwight Jacobsen. I seek the guidence of the Holy spirit so that I can translate it properly and send it back to the students of BMW. One of my student named Anik, his father is a cardiac patient. Pray so that he can recover soon. I have a new field of students in Khalishpur but there is a problem. We don't have a place to sit together. May Lord provide us a place and more students too. Keep me in prayer so that I can stay healthy and work properly. All the BMW staffs are learning the Word of God in Chittagong. Pray for them so that they can absorb all the teachings and return to the work place soon and teach us what they learned. Praise the Lord!
Personal: I give thanks to the Lord that He blessed me so much. My master's first semester final is going on. The exam will be finished by 4th December. Pray for me so that I can study properly for that and manage the official works too. Pray for me so that I can take their exams within 10 December by keeping my academic activities smooth.
Ministry: I have 56 students in total and almost 35 students have given their final exams and more to go. They will be graduated this year. Pray for them so that they can be a good witnesses for God in the Khulna area.
Please pray for one of my students named Fatema Tuz Zohra. She is a Muslim. She is a student of 2nd year of English literature. She couldn't attend the BMW exams due to her academic pressure. But I keep trying stay connected as I want her to accept Jesus in her heart. She is independent and stays by her own. She doesn't get any help from her family because they want her to get married and she wants to study and get established by her own. Currently she is going through some financial crisis from where she earns her livelihood.
A student from Choto Boyra named Shantona left BMW. She was influenced by the misguidance of a group of Jehovah witnesses. They are teaching the bible in the wrong way and misguiding many students of mine. I am facing many problems in my groups because of this Jehovah witness group. They have almost reached all the places where I have students. Pray for that so that the students cannot be misguided more.
November 8, 2019–I give thanks that although a student's father had a heart attack, he is fine now.
My friend Fatema is doing the BMW course. She is Muslim. I try to share the gospel with her every time I meet her. I can see a light of hope that she might be feeling interested in Christianity. She likes the way we serve people and she wants to do that throughout her entire life. I am still trying and praying for her so that she can realize the need of a savior in her life. She is struggling with her education and in a need of a good job as she must pay her own expenses. Her family members do not help her. Pray for her so that she can get a good job from January.
One of my teams in Mujgunni is very active. They helped me to form a new group in the Navy colony. A team in Gollamari is hard to manage and communicate. The group from Choto Boyra will give an exam next Sunday. Other teams are quite cooperative and manageable in the blessings of God. I give thanks for them all and pray for those little difficulties I am facing right now.
I have shared the gospel with a group of Chuck (an ethnic minor people) while I was in a program. They have opened their hearts for Jesus. Now I am just praying so they will keep Him in their minds and I hope they will not forget all the teachings when they go back to their Buddhist village.
I have 56 students in total and hope that I may prepare 40 students for graduation. Please pray for that the number of it doesn't decrease anymore.
I have got a disciple and his name is Sudipto Bain. He is very poor in biblical knowledge but he is very active in volunteering and is good as a team leader. I am trying to inspiring him to read Bible more. I also need biblical knowledge to teach other. Pray for my wisdom too.
May God bless us!
October 3, 2019- I give thanks to the Lord for everything. I give thanks that my brother had his hand fixed back. He had a fracture in his right hand and now he is completely healed after a month. I have 56 students in total of 8 groups. A group in south khalishpur expressed to do the BMW course there. I visited their place last month and they will start in the next year. A student from Choto Boyra has lost her husband last week. May God give peace to her family. The situation over there is quite messy for that. Pray for that I can start taking the class there very soon. A group in Gollamari is very inactive in doing classes. May God give them patience in their hearts.
I have got a disciple and his name is Sudipto Bain. He is very poor in biblical knowledge but he is very active in volunteering and is good as a team leader. I am trying to inspiring him to read the Bible more. I also need biblical knowledge to teach others. Pray for my wisdom too.
I have lack of confidence in sharing gospel. May God help me to overcome this weakness.
Sept 16, 2019–I give thanks to the Lord He has kept my family very well. My academic pressure is going on high day by day. With all these, I'm trying to work with my students. Please pray for the guidance of Holy Spirit for me so that I can get spaces for everything in my daily routine properly. Almost every team has started their second books of their courses. Pray so that they can be prepared to give exam within October. I have weakness to interact with unknown people and am scared to talk with known people when it comes about religious issues. I have talked with many people initially but couldn't reach to the salvation topic. Pray for me so that I can have that courage to talk with people up to tell them at least about the contribution of Christ in our lives. We are looking forward to all the staff meeting together next month. Keep us in prayer that wherever we go, can stay safe and live in spirit.
August 22, 2019– I give thanks that all the family members are well. My brother, Tomal got a fracture in his hand. Please pray for him.  I'm supervising 55 students of 7 teams and one individual who is Muslim. Pray for me so that I can keep serving them the Word and the teachings besides doing my academic studies properly. Every student is very enthusiastic. Even there are some students of over the thirties and they are the most willing ones and are inspiring other youths. Please pray for everyone. I have taken an exam with almost everyone. They are doing really well. Pray so that I can complete their courses within October and prepare them for graduation.
I have shared about our salvation with a Muslim brother recently. I need more people to share it. Pray for me so that God provide me them.
July 27, 2019–I have been admitted in Masters of Pharmacy in time. God has provided all the financial help what I was needed. Praise the Lord. My classes have been already started. I am planning for giving BCS (Bangladesh Civil Service) exam. I am thinking of getting admitted to a coaching to take preparation for that. I will need financial help for that. May God provide me. Dengue is spreading around very fast. Please keep all us in your prayer so that we can stay safe from this dangerous disease and praise the Lord.
July 27, 2019–All of my students are fine. They are a bit irregular. One of my team leaders, Sudipto is helping me a lot in managing students and he has a possibility of being a good leader one day. So, pray for all of my student's attention and Shudipto's spiritual growth. My target was of 50 students. I have already 35 students now. Pray that I can fulfill my target. I am helping in translation. May God give me wisdom and knowledge to do it better. I seek prayer that may God help to find more fields in Khulna.
July 3, 2019–I give thanks to God that I got chance in masters admission test. Admission time is from 1st to 7th July. Still I'm managing money for that. Pray so that I can get admitted on time. My brother is preparing for pretest of secondary school certificate exam. Please pray for him.
July 3, 2019–I was given the target of managing 50 students. I have managed 36 students till now. Pray for me so that I can fill my target. Every student manages time at weekend. And it is quite impossible to nourish them all at once a week. Please pray so that some of them can manage time to attend class on other days of the week. It will make an easier path to support and teaching them. Give thanks that no students are suffering from any seasonal disease where almost every family is sick nowadays. Praise the Lord.
April 28, 2019–Pray for me as have started working with BMW as a part-time assistant teacher from this month. I am given the goal of making 100 students in my area and taking care of them. Already I am working with 50 students who are studying in different years of Bible courses. Pray for me so that I can develop myself for ministering Him make some young people ready for his kingdom. Pray that I can understand and know the plan and will of God for me for my life.
April 28, 2019–Pray for me as I have been selected as a volunteer teacher by BMW. I have been longing for this kind of opportunity for a long time. I would like to glorify God for he has given me this opportunity. Pray for me so that I can serve Lord as long as possible faithfully according to his will. Give thanks to God for He has blessed me to complete my Graduation program. Pray for my brother as he is studying in 10th grade. Pray for my father as he is sick in due of stroke.