Vision
We have a burning desire to bring Jesus to the largest unreached people group in the world… many have never heard of Jesus.
click to learn more…

99.6% are non-Christians. 'They are like sheep having no shepherd.'  (Matthew 9:36) Therefore it is our goal to have 200 Bible students in each of the 64 districts of Bangladesh by 2030. We have named this goal, Project Everest.
Mission
Our mission is to make reproducing disciples of Jesus Christ among the Bengalis.
'…and what you have heard from me in the presence of many witnesses entrust to faithful men, who will be able to teach others also.'
II Tim 2:2
WE FORM SMALL BIBLE STUDIES.
WE SHARE THE GOOD NEWS OF THE GOSPEL.
WE TRAIN REPRODUCING DISCIPLES.
WE CELEBRATE WITH YEARLY GRADUATIONS.
2024: students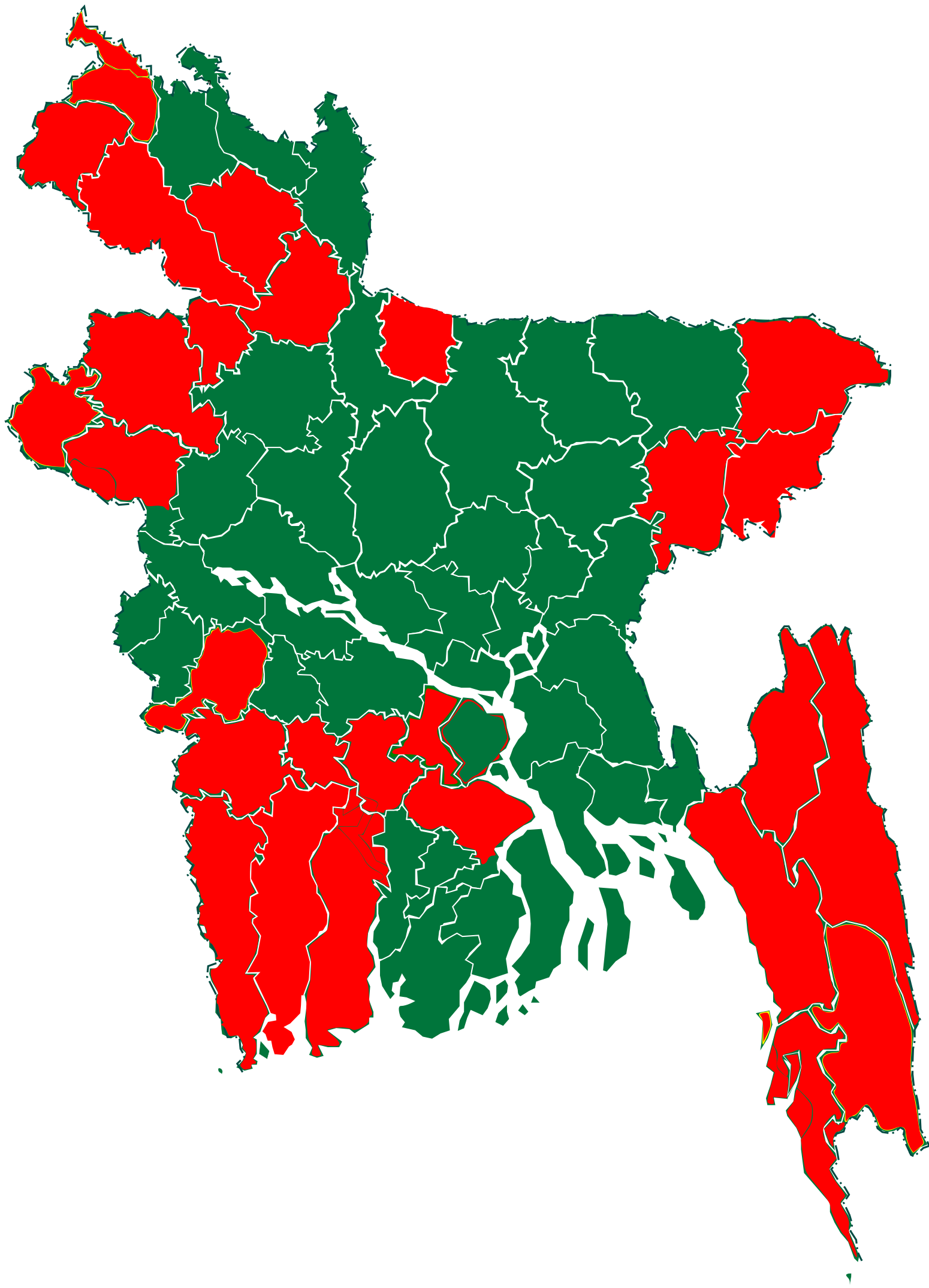 Click here to view our doctrinal statement.
The Bible is verbally inspired by the Holy Spirit, is inerrant in the original manuscripts, and is the infallible and authoritative Word of God.
(II Tim. 3:16; 11 Pet. 1:20,21)
There is only One Living and True God, eternally co-existing in three persons: Father, Son, and Holy Spirit, the same in substance, equal in power and glory.
(Deut. 6:4; II Cor. 13:14)
Jesus Christ is the eternal Son of God. He became man without ceasing to be God. He is truly man and truly God. He was conceived by the Holy Spirit and born of the virgin Mary. He lived a perfect, sinless life and shed his blood for the sins of the whole world. He was buried and rose again bodily according to the scriptures and is now seated at the Father's right hand as the believer's High Priest and Advocate.
(Jo. 1:I, 14; Lk. 1:26-31, 35; Heb. 4:15; I Jo. 2:2; Lk. 24:39; I Jo. 2:1)
The Holy Spirit is a person not a force or influence. He is the divine author of scripture and convicts the world of sin, righteousness, and judgment. He is the divine agent of regeneration; He indwells and seals all believers upon conversion.
(II Pet. 1:21; Jo. 16:7-11; Tit. 3:5; Eph. 4:30)
Man was created in the image of God. He sinned against his Creator and thereby incurred, not only physical death but spiritual death as well. Spiritual death is separation from God. As a result of man's sin, all human beings are born with a sin nature and need to be reconciled to God. This takes place only through salvation in Jesus Christ.
(Gen. 1:27; 2:16, 17; Isa. 59:2; Rom. 5:12; Acts 4:12)
Salvation is by grace through faith alone. All who receive the Lord Jesus Christ as personal Lord and Savior are born spiritually into the family of God and are in His care.
(Jo. 1:12; Eph. 2:8, 9; I Pet. 1:23; Jo. 10:28; Rom. 8:37-39)
The Church is a living organism which Jesus Himself established and purchased with His own blood. It is the body of all believers in Christ world wide. He loves it and is the head of it. The local church is designed by the Lord to build up the body and to reach the lost with the gospel of Christ. It is the responsibility of all believers to be part of a local church.
(Matt. 16:18; Acts 20:28; Eph. 5:23, 25; Eph. 4:11-13)
Jesus Christ will return someday personally and bodily to rapture His church up to meet Him in the clouds. His second coming will establish His reign in righteousness and judgment.
(I Thess. 4:13-18; I Thess. 5:9; Zech. 12:10; Zech. 14:4, 5)
Both the saved and the lost will be resurrected from the dead bodily. The saved will enjoy conscious dwelling with Jesus Christ for all eternity, while the lost will suffer conscious torment and separation from Jesus Christ for all eternity.
(1 Cor. 15:12-14; I Cor. 15:21-23; I Cor. 15:51-57; Rev. 20:5; Rev. 20:11-15)