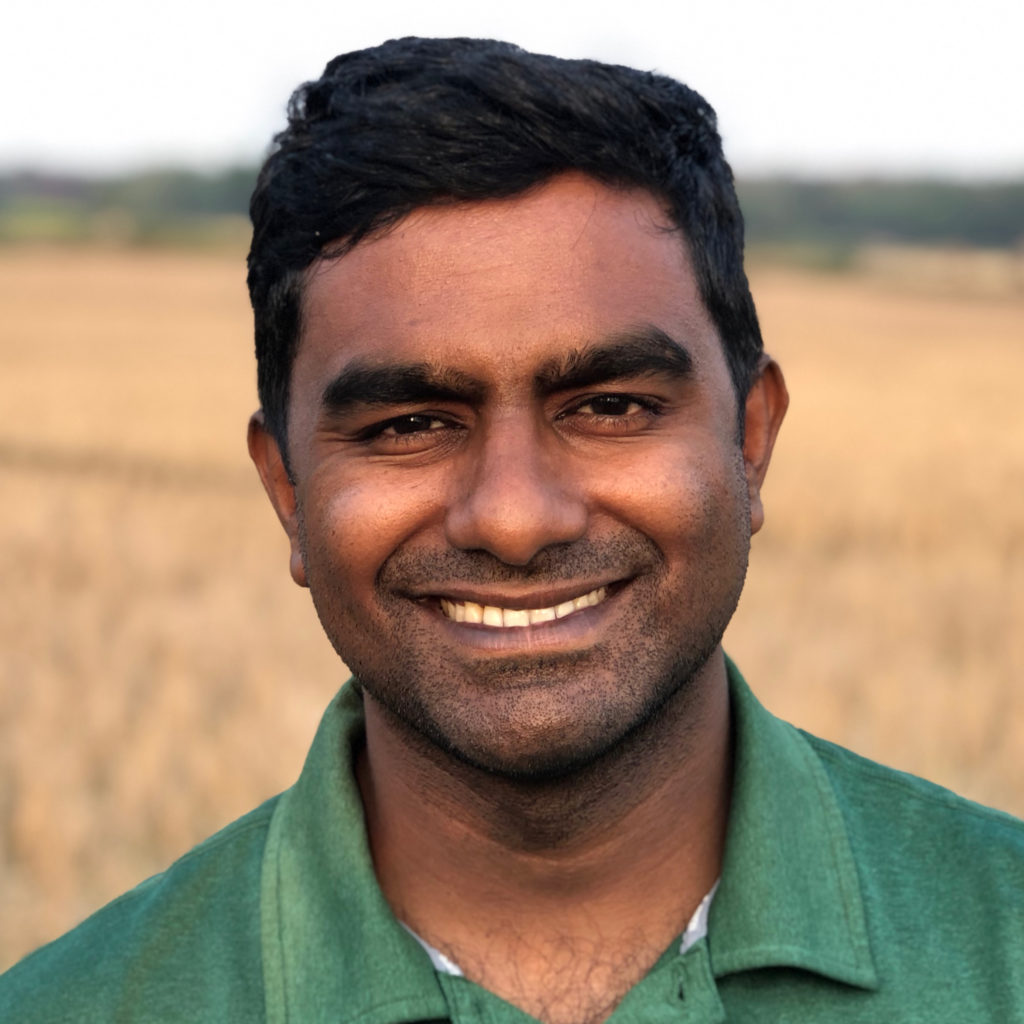 My name is Matthew Roy. I am the second child of my father Thomas Manik Roy and mother Gita Roy. My elder sister Lucia Moni is married with Shankar Sikder living in Dhaka and operating a Christian School in Dhaka. My younger brother Mark Roy is married with Mowmee and they are living in USA. I am blessed that I born in a very strong and dedicated Christian family. I am also blessed that I was able to grow up in a Christian community and study in a mission school where my father was the principle and mother was a teacher. I started to go to Sunday School when I was 5 years old. And started AWANA club when I was 9 years old. I came to know about Jesus from Sunday School, AWANA club, and mostly from my parents. My faith grew up in my family. My mother helped me a lot to rely on God and cast all my burden to Christ. My parents always inspired me to attend to Sunday School and Church fellowship. My relationship with God built in my family with the help of my mother.
Sometime I didn't want to go to church by bringing the reasons of my education and exams, etc. But my parents never allowed me to skip church. My mother taught me how to gain knowledge by keeping relationship with God. I had to study the Bible almost every day before sitting for study. I loved to read Proverbs and Psalms very much. I got a book which is written on Psalms & Proverbs only.
Some of my school friends used to come to visit me and stayed with me, Rupok(Hindu) and Shabuddin(Muslim) were among them. When they came to visit me, I remember often reading from the Proverbs for them, and they were enthusiastically listening to the words from Proverbs and enjoyed them. I did enjoy reading for them.
From my youth I loved to share gospel with others.  I was thinking that everything I was doing for knowing God and making God happy is just enough (good works) to go to heaven.  When I turned 11, my mother decided it was time to make me take baptism. But my thinking was, "I know who is Jesus, who God is, almost everything about religion, so why do I need to take baptism right now?"
One day in that year while reading the Bible, I got stuck in a verse which was Romans 10:9-10. This verse took my full attention. I started to read it again and again and was accusing myself why didn't I give attention on this verse before, because I read through this passage many times. God opened my mind up there and I have come to know that if I want to be saved I have to believe Him in my heart and declare Him openly. From that day I decided to do so. I started to feel I am a great sinner and I must have to get rid of my sin. From 1 John 1:9, I got the assurance that if I confess my sin, Jesus will forgive all of my sins and I will be free from sin. What would I have to do? I just have to believe.
I talked to my mom and I talked to my pastor and decided to take baptism. So, in the very next year when the baptism time came to our church, I decided to take baptism.  I shared my testimony in the church congregation, I stood up in front of the church congregation and declared that I am a sinner and I believed that only through the blood of Christ Jesus my sin can be washed out and I could be saved and I took Jesus Christ as my Savior in my heart, I came to understand that even though I was born in a Christian family I have to be saved to get to heaven. I took baptism at the age of 12; that was back in 1995. I received salvation from then, and now I have the assurance of salvation because Bible says in 1 John 5:13, "Whoever believe in the name of the Son of God he has eternal life." As I believed in the son of God I have the eternal life and my salvation will never be lost.