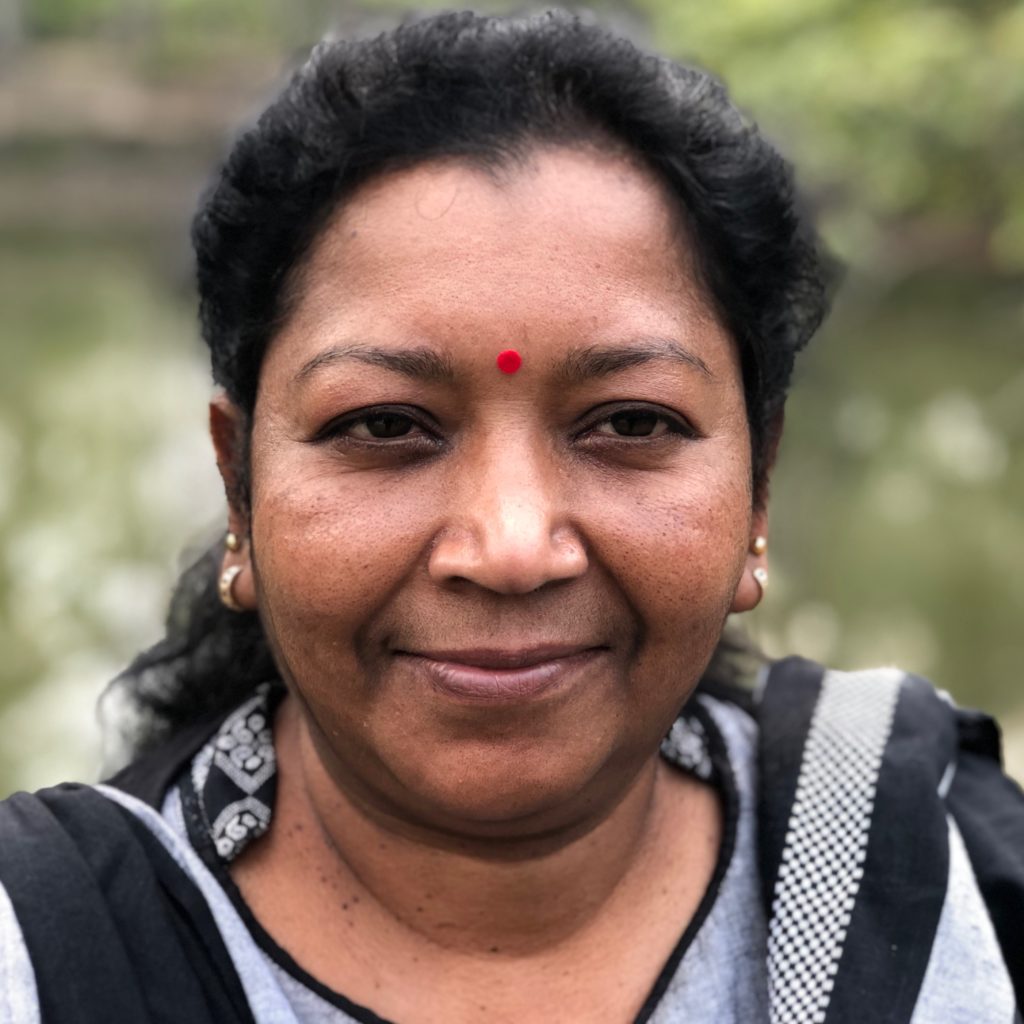 I came from a Catholic family. My father was a catechist in the church. My family didn't know anything about the Baptists. My mother is still worshiping Mary. If we ask her how she is doing, she will say, "By the blessings of Mary, I am doing fine." When I take any problem to my mom, she gives me the rosary beads and tells me to say it three times a day and my problems will be solved. She is still wrapped up in that, but I don't believe that way. She says "Mary is Jesus' mother," but I say "Jesus is over all." She doesn't take breakfast before her bath and prayers to Mother Mary. Because of this superstition, it feels like this is a Hindu family even today.
If I ask "Why do you worship a picture of Mary?" she says, "Mother Mary always saves me, always blesses me." I didn't like that stuff and tried to stay away from it, but did it all (confession, communion, anointing) as a matter of course. I failed at memorizing the prayers.
I got married to a man from the Baptist church. I really liked the way they prayed and read the Bible. After my son was born and started to grow up I became a Sunday School teacher and taught my son. Because of this I learned a lot. Now I can pray. Previously I was not able to read the Bible (with understanding), now I can. One year the pastor was preaching about reading the Bible and I got a strong desire to read the Bible. I started to read until I came to Luke 11:10 which says, "Knock and the door will be opened for you."It gripped me. I started to knock on the door through prayer and I really felt a change in my life. I can read the Bible and can pray in front of people. I always prayed to God that I could talk like the preachers who preach God's Word. Now I can do that. God made me a student in BMW and I am teaching others now.