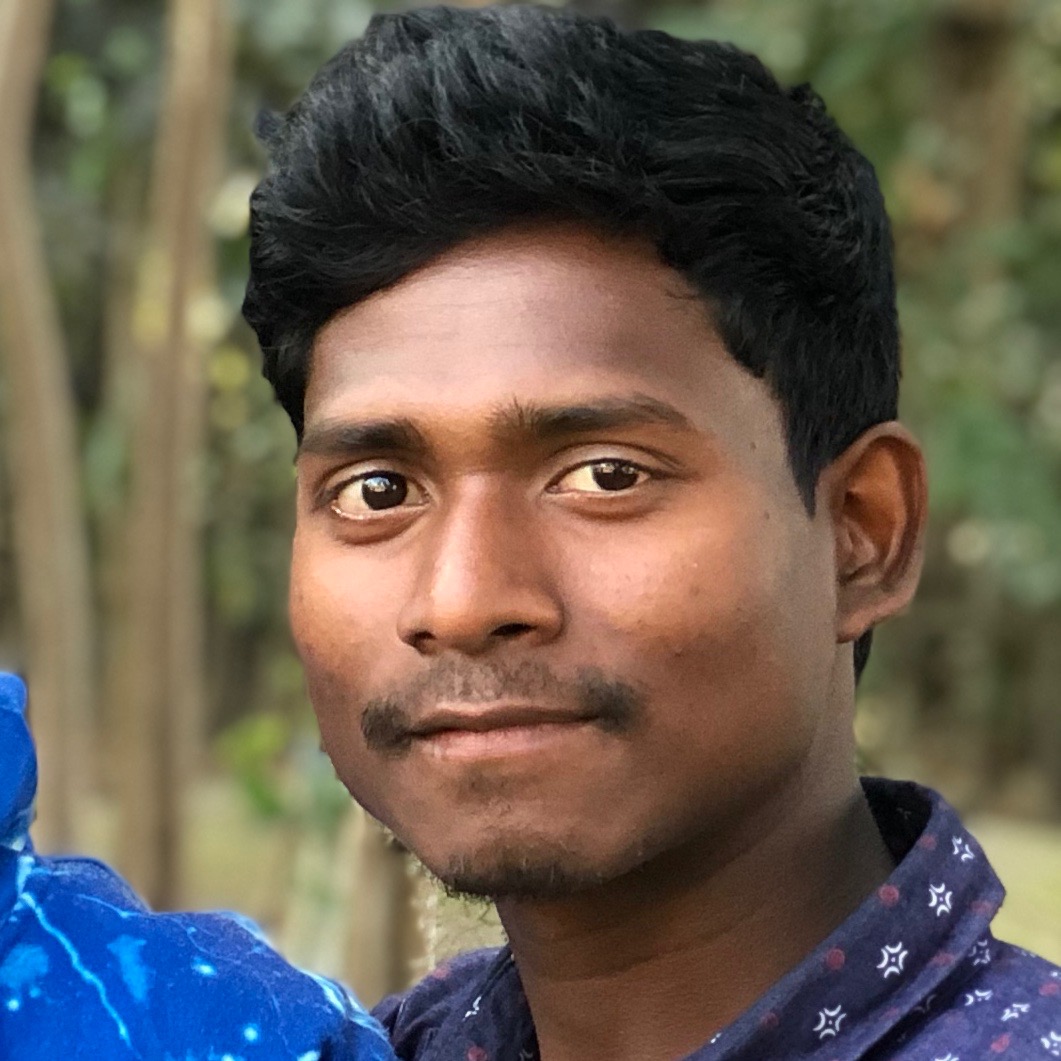 I am Milton Tudu. We are four brothers and sister. I am second one among them. I was raised in village. We used to follow Hinduism. I have seen my parents doing idolatry since my childhood. But when my family accepted Jesus Christ, I got opportunity through a good person to study in a hostel at Khulna in 2004. Every day we used to pray, and study the Bible thrice in the hostel.
From these activities, I came to know about Jesus Christ and felt the need of salvation. As I was a child, I spent my life normally as other people till 2010. I have worked hard so much for this hostel and helped teachers. I always have tried to be faithful. All these years, I felt that something is missing in my heart. I couldn't feel peace.
In June, 2010, a big conference of 9 days was held in our church. I used to attend all the meetings that time. The meeting of salvation was called in 7th June and some of us attended that meeting and I was there. There, an evangelist preached about salvation. He said that we need salvation if we want to go heaven. He explained the verses Romans 6:23 and John 14:6. These two verses touched my heart. I came to understand how much a sinner I am and Jesus died for my sins. I repented on the moment and confessed all of my sins from childhood to now to Jesus. Jesus took all my sins on his cross, I could feel that moment. After confessing Him as my savior, I could feel the presence of Holy Spirit in me and I could feel the real peace that I was searching for my whole lifetime. Then I felt the actual salvation. I gave thanks to God for this. The next day, 8th June, I took baptism in water. I know I have eternal life and the assurance of salvation.
This is how my life changed. From that day, as a child of God, I lead my life through Christ's law. I keep connection with God daily and am serving Him through my activities. Now I'm serving Lord through BMW ministry in Rajshahi area. I got clear idea on assurance of salvation from my teacher brother Satish Soren. Pray for me so that I can stay faithful in Christ and in my ministry work. Praise the Lord!