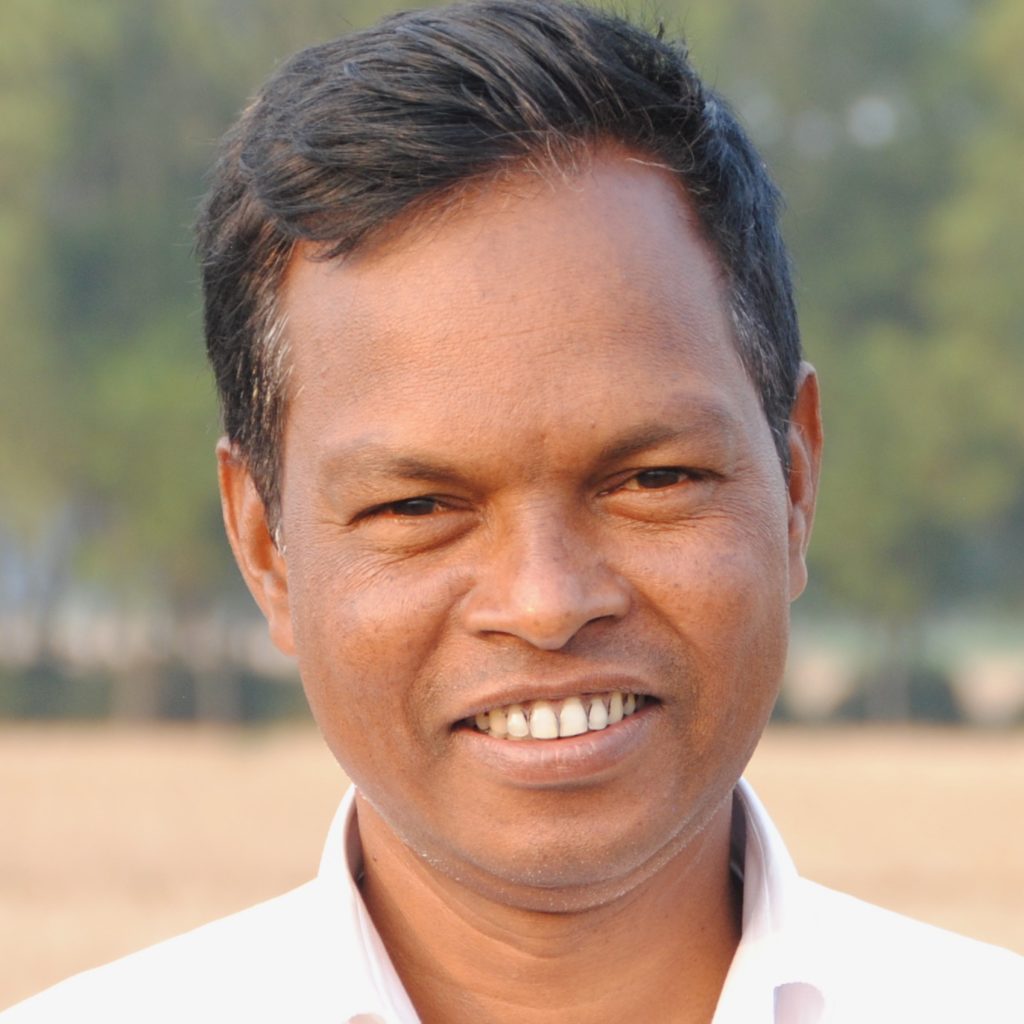 My name is Mrinal Kanti Boonerjee. I was born on March 27, 1976, in a Hindu family. My father was day labor, now retired from all kinds of work. My mother is a permanent tea garden laborer. In my father's family, I have three other sisters and I am the only son of my parents and also, I am the oldest child.
I have come to know about Christianity from my school friends. I would attend different Christian ceremonies, and also was in church service very often. I was so amazed by the behaviors of the Christian people along with the priest. I found that Christianity is different than my religion. I saw there wasn't any peace in my religion. I found the Christian people have peace. So, I became interested in the Christian religion.
I used to help in the Hindu temple while worshiping the idols along with the Hindu priest. I was a conservative leader in the Hindu religion. In 2001 I was invited for a training program through one of my colleagues. That time I used to be a schoolteacher. I decided to attend that training. I took 5 days to leave and went to Dhaka for discipleship training. On the last day of the training they asked those who have sinned to confess it today. I never thought I was a sinner. But I have come to know that the Bible says I am a sinner. I raised my hand and confessed my sin. I was praying and telling Christ Jesus, "I do believe in you, but I am unable to reveal that publicly. If my family, friends and my community come to know they must reject me.
After a long time, in 2006, a pastor Benjamin and his wife came to visit me at my house. They shared with me about the gospel from different scripture like Romans 6:23, John 1:12, 3:16, 14:6. All those verses gave me the assurance of salvation which I never got from the book of GITA.
On Oct 29, 2006, I attended a church service at Jagchora Presbyterian Church. After service a deacon of that church called, those who want to receive Jesus as their savior can stand and come forward. I felt someone pushing me from behind. I couldn't keep sitting. I understood that the Holy Spirit was telling me to receive salvation. I stood up and went forward and shared my testimony of my salvation. From that day, I understood that I received salvation because I received Jesus as my savior. I took baptism on 23/12/2017. After my baptism, I start to preach the gospel in my area. From then on, I didn't have any fear about my friends and community. Even though my community rejected me I stood firm and was following my savior Jesus.