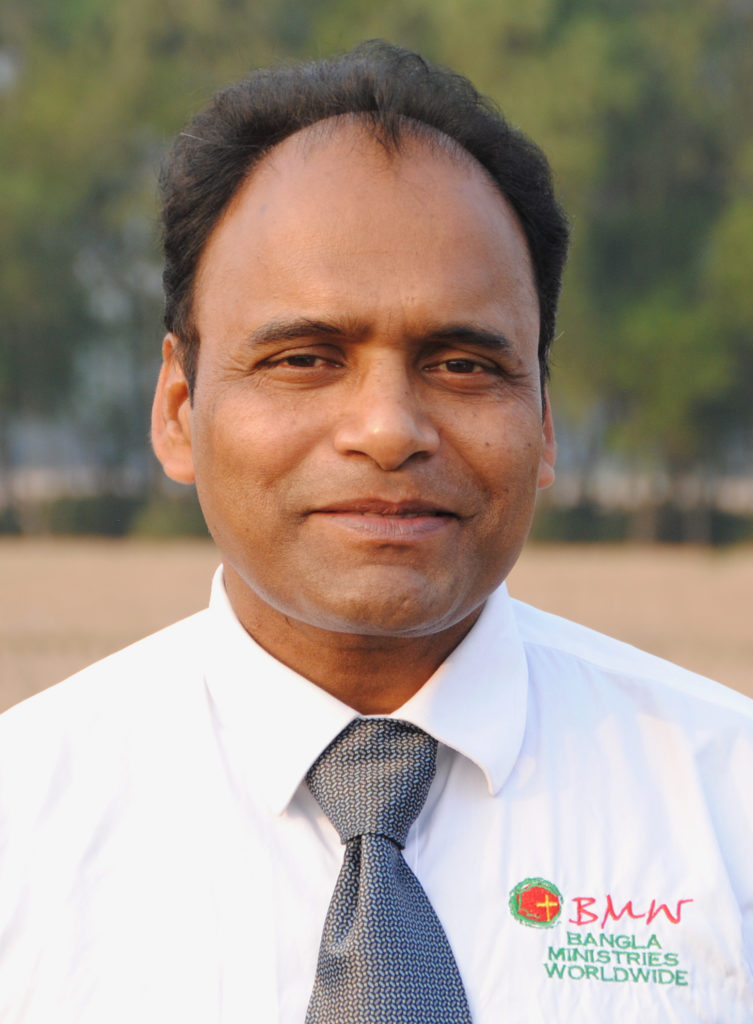 My father is Rabindranath Samaddar. My mother Pabitra Samaddar. I am from Gopalgonj, but now I live in Sylhet. I was born on 3 March 1975.
I have had the honor of becoming a Christian as I was born into a Christian family. When I started to attend Sunday School and heard stories about Jesus Christ I understood that I have not received Christ yet. So I started to think about how can I have Jesus in my life. While I was in Sunday School one Hallow Sorol Sundor use to visit all the houses and teach bible stories with large sized picture leaflets. One day he was teaching from Matthew 7:24-27 where it is stated about the wise man and the foolish man. He was teaching and singing and everyone who was listening were enjoying very much. But about me, when I was listening I grew a strong faith and dependence on Christ. That is the day when a seed was sowed in my heart.
I never get any chance to listen to great preaching at that time as I was living in a village. Once or twice any pastor would have visited our village. But in one prayer meeting, one pastor was preaching about John 14:6 where it is written that " I am the life and the truth and the life. No one comes to the Father except through me." This is the Verse that changed my life and I took Jesus Christ as my Savior and I placed my faith only at Him. After receiving Christ my life was changed. I started to read Bible regularly, started to understand the meaning of fear God and try to reduce all kinds of sin from my life. Now God gave me the opportunity to become a pastor and also work as a teacher with Bangla Ministry worldwide. Thanks for your prayer support.