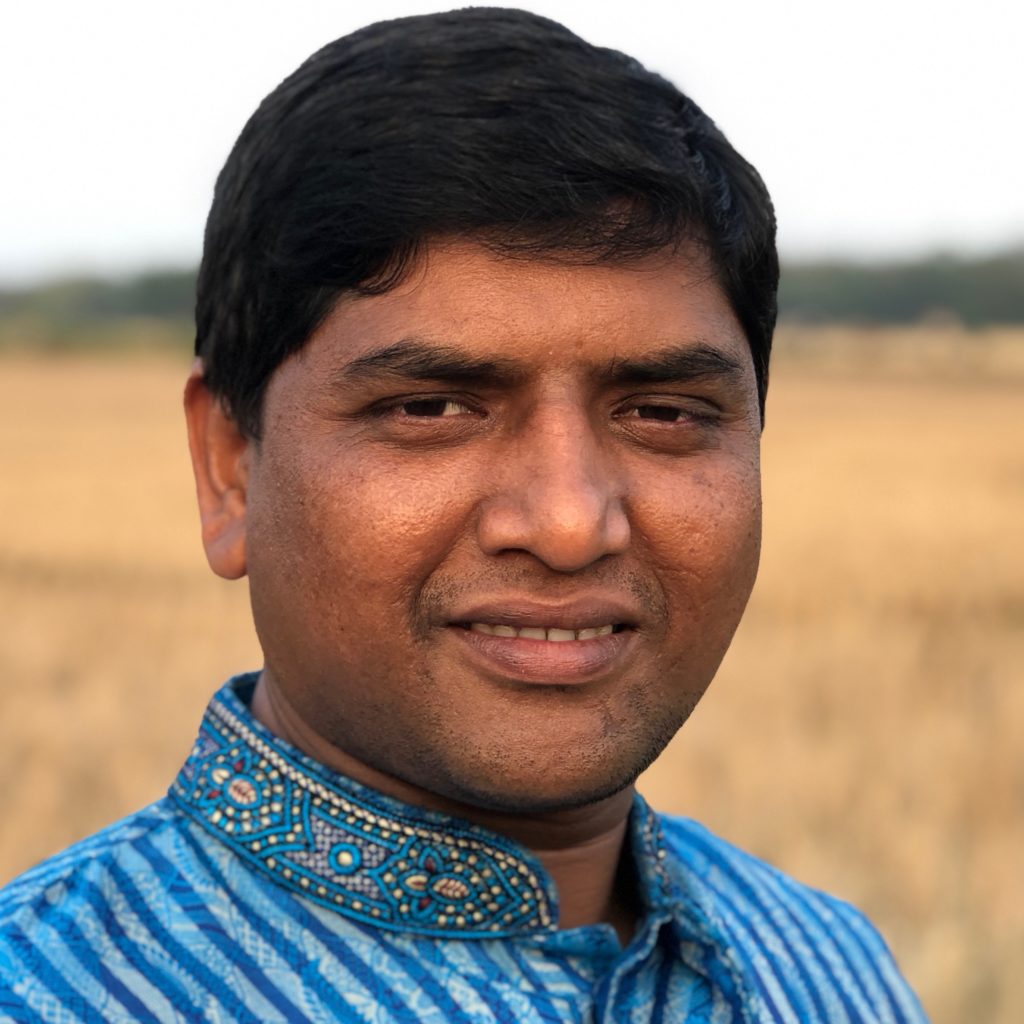 Polash was born in Cox's Bazar in 1983. His father was one of the first saved in the area. Because of his conversion, Polash's mother left the whole family right away and married someone else. Polash was around 5 years of age at the time. His father never remarried. He pastored for ABWE ministries. They faced many hard times. Polash is the oldest of two brothers and two sisters. Having no mother, Polash had to work and to cook to feed them as they grew older.When he attended Dishari Camp he understood salvation and accepted Christ. Being the same age as Matthew, they attended camp together. Matthew knew him as a very fun, talented and sometimes naughty boy. He knew Matthew as the "headmaster's son."
At 22 years of age, he took BBCB (Baptist Bible College of Bangladesh) at Malumghat for 3 years and became a pastor in Bashkhali under AOB (Association of Baptists) in a very strong Hindu area. No pastor had ever lasted there longer than one year. He worked there for 12 years until joining BMW the spring of 2018. He suffered a lot of persecution from the Hindu people, but he never gave up. During his ministry, the situation totally changed. Now both the Muslims and the Hindus are friendly. The church building is located right between the local Hindu temple and Muslim mosque. There are a few good leaders he developed in the church that are holding things together while they look for a new pastor.
His favorite number is 12. He married on 12/12 in 2012, and at the wedding had 12 curries for 1200 guests.They have a 4 year old daughter named Angel.
A few years ago Polash became friends with Sanjoy Biswas, our staff in Moulvibazar since January 2017, while attending a pastor's conference. Sanjoy told him about his new ministry.
Matthew tells the story:
In March of 2018, I was a day late to the "4/14" youth ministry conference in Singapore because my visa was late. Among the 1000 other attendees, I immediately recognized several Bengalis. Polash was among them. He wanted to talk about our BMW ministry. He was interested in visiting his friend Sanjoy and inspecting the ministry. I told him that he was welcome anytime to visit our ministry areas. I liked the faith and passion and boldness I saw in him. I loved his courageous attitude and his friendly manner. In May, as soon as I knew we needed to hire a full-time worker for Sylhet, I called him up and asked if he was interested in serving with BMW. After consulting with the Lord, his family and his advisors, he agreed.
Unbeknownst to Matthew, in April, after their return from Singapore, Polash made it a point to travel to see Sanjoy (15 hours, one way) at his own expense and inspect the ministry, visiting groups in several villages.
What kind of impact has Polash had in his first six months?
Matthew says, "He gave life to the Dead Sea. It is now full of fish! Sylhet is a very conservative Muslim city where many missions have closed their doors. He has practiced everything I saw in him in Singapore. He already has a strong positive reputation. Wherever he goes, he comes back with success."
Before he left the Bashkhali area to serve in Sylhet, he helped establish more than 80 students in BMW groups under the care of leaders he had raised up in his church.