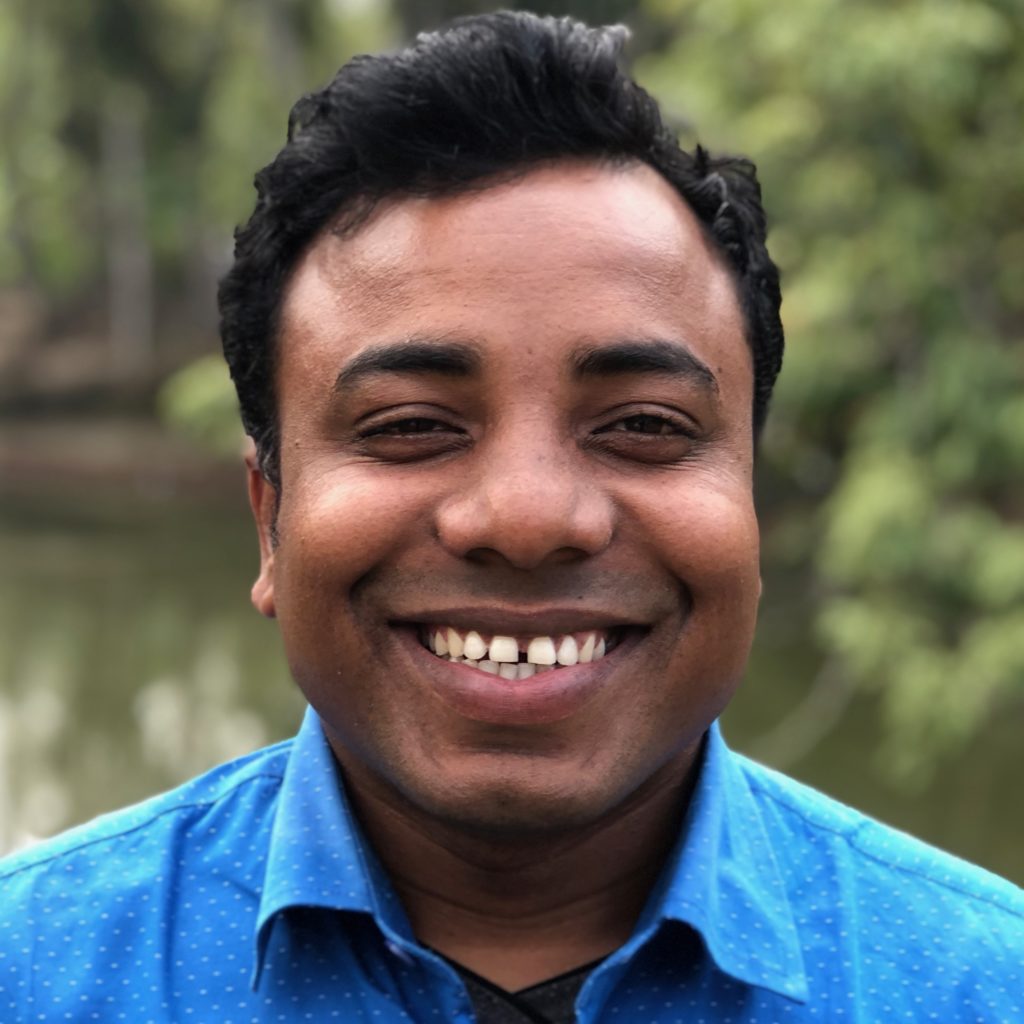 I was born in Rajshahi. I was born in a Santal Hindu family. I was a very naughty boy. Everyone hated me. I became a Christian for money. I was promised support for my studies. I got 300 per month for three years (but it was reduced by 30 taka, so 270).
One day in our village, my middle aunt called a prayer meeting at her house. By the influence of the Holy Spirit, she came up to me and said, "Satish, you will not get to heaven." "Why not?" "You took Jesus Christ in your life, but there is not change in your life. Your life is really bad. You have every bad addiction, but children of Christ cannot do that." I felt pain in my heart. I started to reduce my addictions.
One day in 2002, after Easter, there was a prayer meeting in my house, led by my younger aunt. They were preaching and several relatives were getting salvation. When I entered the room, the leader said, "Whoever does not have salvation must leave the room." Everyone raised their hand to say they had salvation, but I couldn't raise my hand. I was turned out of the room. That was hard on me. Now I HAD to get salvation. I was desperate.
The preacher had used Romans 6:23 and Ezekiel 18:20, which gave me great fear. Death was always the greatest fear in my life. I didn't want to go back to dust. I was afraid of the dark. Just thinking about it gave me a fever. I called out to the Hindu Sun-god,"Why did you make me, if I am just going to become dust again?" I got the feeling that I must get salvation so I can join that group. So I began to confess my sin for seven straight days, but didn't get salvation, so I became hopeless.
I was at another evening prayer meeting, sitting in the back and feeling hopeless thinking I will never get salvation. When they started to pray, I suddenly started to pray without realizing it and started to cry. My shirt was drenched with my tears. I found myself saying, "God, you saved me!" over and over. The pastor came over, put his hand on me and prayed over me. Then he said, "You got your salvation." I felt so much peace in my heart. From the next day, my life was totally changed. I didn't have a Bible and didn't read the Bible, but since then I have been in the Bible constantly. Two months later I was baptized. I read the Bible every day. I want to work for God, I am working for God and my family wants me to work for God. God gave me BMW as a platform. Here I am, giving my testimony, proving that I am working for God.