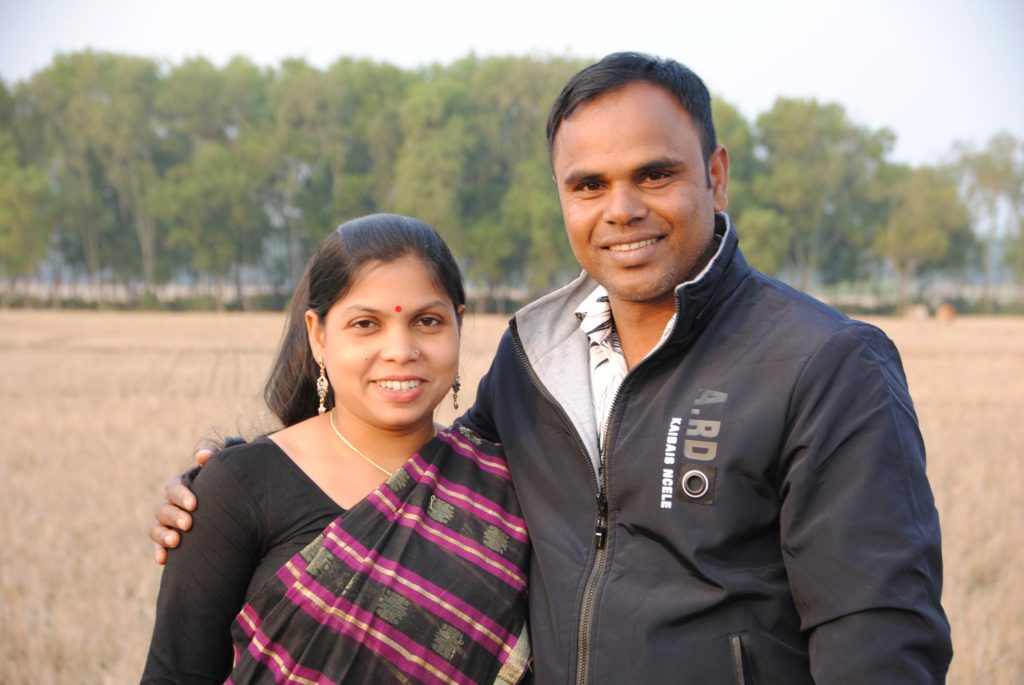 My name is Samiron Bakchi. My father's name is Sudhir Bakchi and mother's name is Late Suniti Bakchi. I have one brother and one sister. Both of them are married in status. I was born at Barishal district in 1982.
I was born into a Hindu family. My father was a carpenter. My mother was a simple housewife. She died in the year 2000 in an accident.
When I was 6 years old my parents became Christian through an evangelist named Pastor Promotho Bala. After becoming Christian my parents were neglected by my father's family members and also society. They became crazy on us. We had to suffer lots of persecution from them. We had to leave our home within few days. We were persecuted in many ways.
We came to Dhaka city with the whole family. My parents took admission in a free Christian theology institute. I was given to a home named Help Bangladesh Children's Home. I completed 8th Grade from this home.
In the meantime, my father became a pastor in southern part of Bangladesh, and I had to go back to my village because of a big disaster in our family. I completed education in my village. I had to live alone at my home. My father had not enough money to support me for my further education, so I had to give labor in my village. I had to carry people by Rikshwa (Three Wheel Cycle) to support my education. We had to struggle hard in our family because we were too short in income.
I became so upset and depressed with my life. Then I found something from the Bible. I read Psalm 23. And it's a miracle that, this verse was the turning verse in my life. I got a hope of life from these verses. My faith became so strong. I started to do bible study.
In a few years I was admitted in a seminary named GSPT for the two years GBRI course. Then I thought I need to know more about Bible. That's why I took admission at Seventh Day Adventist's seminary & collage. I took baptism there. One of my pastors helped me to take baptism. Then I found myself prepared for serving Lord.  I started to work as an evangelist with them. But I wanted to be a free evangelist.
A few days later that mission work was stopped, and I became jobless. Then I submitted my CV to a different missionary organization. Brother Matthew got one of my CV in his church and called me for a discussion. After talking with Brother Matthew, I came to understand that I got the opportunity to fulfill my aim and vision. And through BMW I started to serve Lord in Barishal District. I believe God selected me for doing this ministry. I was so grateful that I got the opportunity to serve Lord. I dedicated my life for God so I will continue ministering to glorify Him and let many people known about Him. I am so thankful to BMW team since through them I got this opportunity. So, please pray for me so that I can continue my ministry and lead my life in a strong faith.